Internet Modeler : New Releases : Tools
RSS News Feed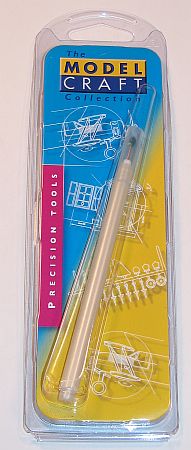 Model Craft Pick & Place Tool
The large Pick and Place Tool from Model Craft can be used to place parts into place.  The premise of the tool is simple - it appears to have a head with some sort of a mild, "sticky" agent to which a part is placed.  When the part is placed against glue where it's supposed to go, the adhesive has enough friction to take the part off the Tool.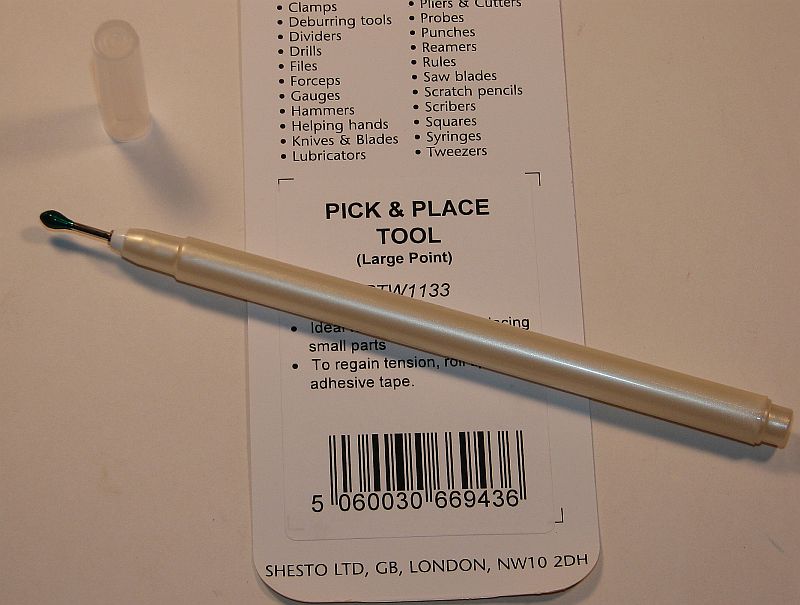 One obvious use of this tool is to place photoetch pieces onto models.  You can see in the photos provided I have done just that with an Eduard 1/72 Albatros D.V.  I used the Pick and Place Tool to initially pick up the photoetch piece, put a small spot of CA on the Albatros fuselage, then placed the part carefully on the CA.  I left it there for a few seconds, then was able to remove the Pick and Place Tool and the photoetch piece was left behind.
While the large was provided - and would be great for almost anything - I bet the smaller Pick and Place Tool would work better in my preferred scales, 1/72 and 1/144.  But as you can see, I was able to successfully use the large Pick and Place with even 1/72 photoetch.  This is going to work great when placing the rest of the external photoetch on this 1/72 Albatros D.V.
My thanks to Billing Boats USA for the supplying the Pick and Place Tool for review.