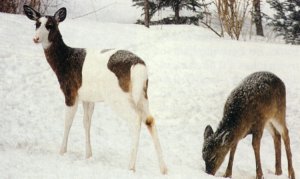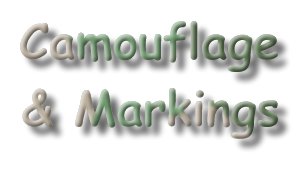 Since it is getting close to the time of snow, I thought I would dig up as many winter jets as I could find. Here is what I found. They cover just about every era, from the 1950s to the 1980s. Enjoy!

The first entry is from Switzerland, a country that has been known to have snow every now and then. This is a Hawker Hunter F.58, which is actually an F.6. Normally finished in the standard gray and green camouflage, J4015 has the gray portions overpainted with white distemper paint. Since the Swiss flew the Hunter for so long, I cannot narrow the time frame down any more than the last half of the century. This would be a neat scheme for that Academy Hunter, even though the Swiss Hunters have the different, MUCH larger seat. (A wee bit of humor...)

Based on photo in Hawker Hunter in Action by Glenn Ashley, pp 19, Squadron Signal Publications.

This next one is a Saab Sk60C from Sweden. While there is no Academy kit of this (wouldn't that be a treat?), there are a couple of 1/72 scale beasts that could be tamed to provide this interesting scheme. As with the Hunter, the gray portion was painted over with a white distemper, leaving the dark green and blue gray undersurfaces. This Sk60 had an earlier style of "FARA" warning triangle on the air intakes. Later ones have a green triangle outlined in yellow with FARA in yellow. No time frame on this one either, but my best guess is mid to late seventies.

Based on photo in Flygplansritningar 3 by Björn Karlström, pp 98, Alt Om Hobby.

This one is a different approach than the first two. Instead of painting over the grey areas with the temporary white, the green areas were painted over, giving us this attractive paint scheme. This is a Sepecat Jaguar GR.1 of No. 14 Squadron, XX958. While this method of winter camouflage seems to be the exception, Jaguars seem to break the rule. I have also seen a photo of a Jaguar from No.41 Squadron (XZ358) demonstrate the grey/white scheme as well. This particular bird was seen in 1980.

Based on photos and drawing in Scale Aircraft Modeling and Koku Fan.
Drawings not to scale. All images are the creation of Chris Banyai-Riepl and are copyrighted.
Use of these images is expressly forbidden without written consent, which is easy to get. Try me...