Internet Modeler : Features : Armor
RSS News Feed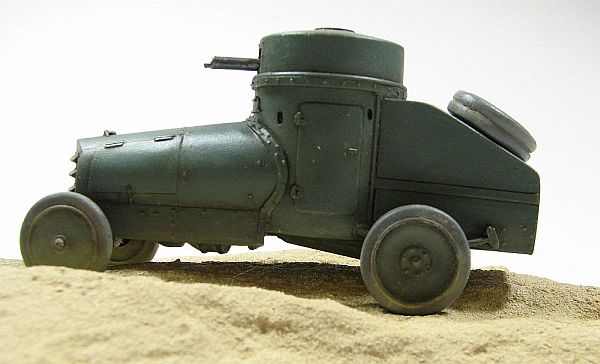 GB Modelli 1/72 Autoblinda Fiat Terni (Tripoli Type)
Introduction
When I first received the GB Modelli 1/72 Fiat Terni for review, I thought I could finish it in a relatively short time. Looks like - at least at my speed - I was able to finish it quickly. If you're interested about the armored car itself, and the contents of the package, be sure to read my First Look.
Construction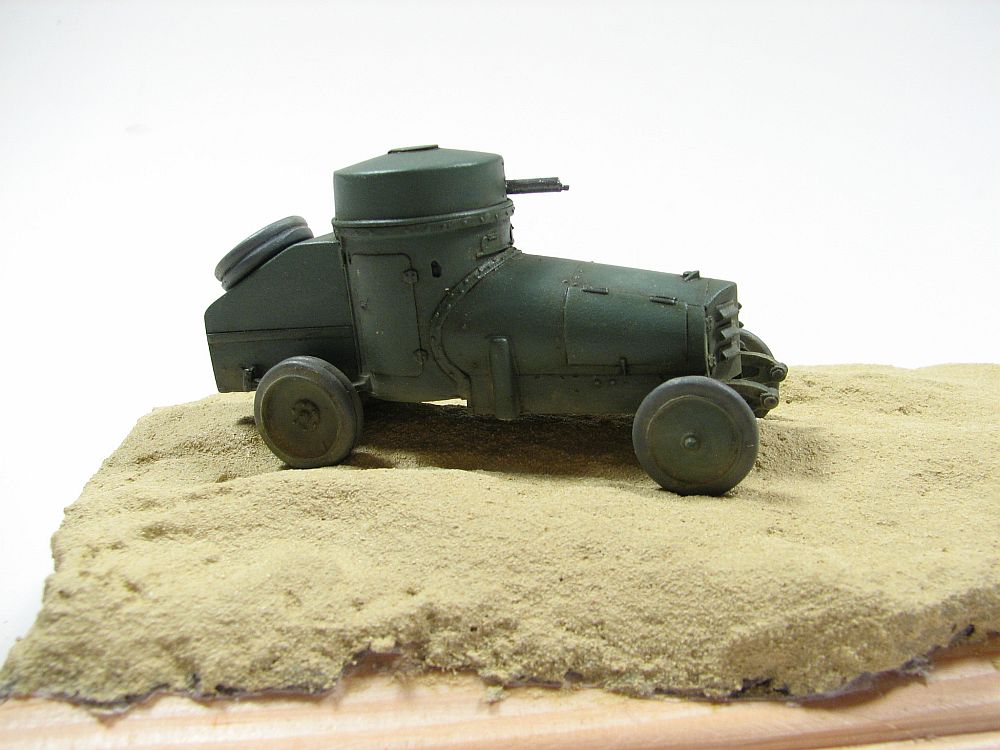 There really wasn't much to building this. I had a little bit of issue with the rear of the body, filling in some airholes, but nothing that was earth shattering. A little bit of CA, a little bit of plastic sprue, and a little bit of Mr. Surfacer 500 took care of it all. And that was the most difficult part of this build!
Once the parts are cut/sanded from their pour blocks construction continues quickly. I glued on the one-piece rear suspension (that included the drive shaft) as well as the front suspension. Then it was down to sanding the turret to fit (only a little) and it was glued on. I decided to add the small actual barrel of the machine gun using some hollow brass tube from Albion.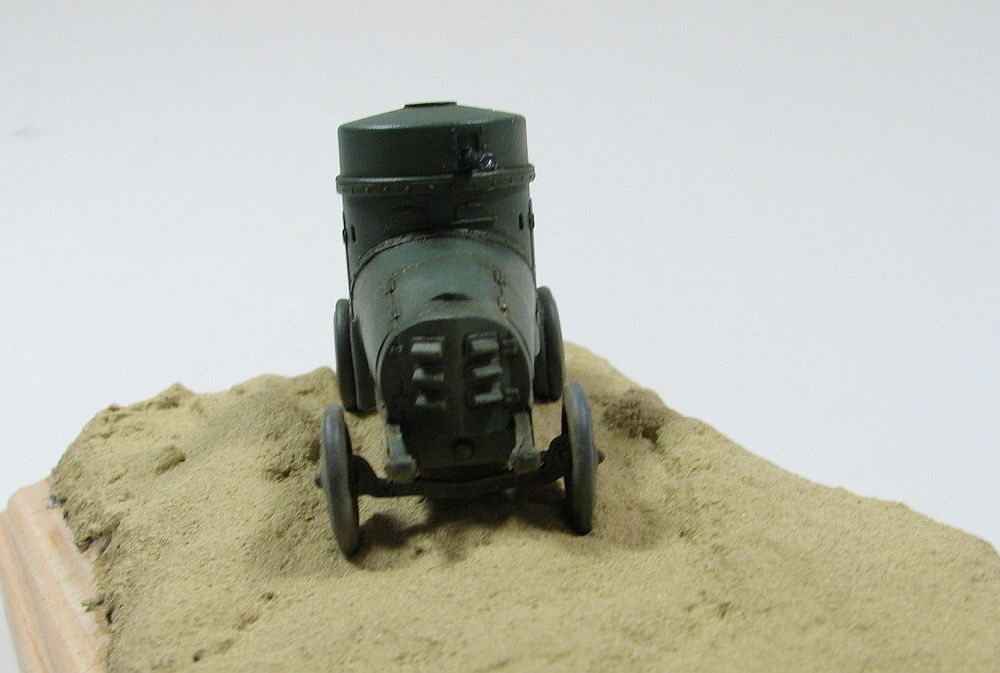 I combined Vallejo Model Air Russian Green and US Gray to get to a shade I thought was good. Once on and dried, then I did an oil wash of Vandyke Brown and once that was dry, a dry brush of the oil color Oxide of Chromium (green). After that was all dried then I sprayed a coat of Xtracrylix dull coat. The final finish on the Fiat was using Agama's Sand Patinator dry, like I would use pastle chalk, followed by rubbing some graphite on some of the more used metal pieces (like handles, etc.).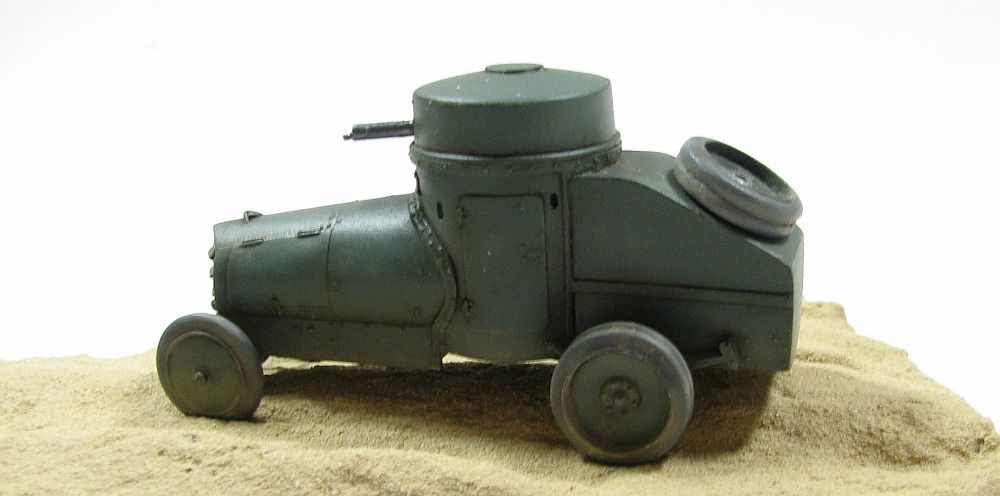 The base is a pine one found at Hobby Lobby very inexpensively, sanded, then Celluclay applied for texture. Once that was dry the next day, I decided to experiment with a new paint I discovered while trying to figure out how I would represent sand (since the Fiat saw service in Libya). That paint was Tamiya's Diorama Texture Paint, Grit Effect, Light Sand. All you do is brush it on your base like any old paint, and since it has "grit" in the paint itself, it really doos look like sand. Brilliant!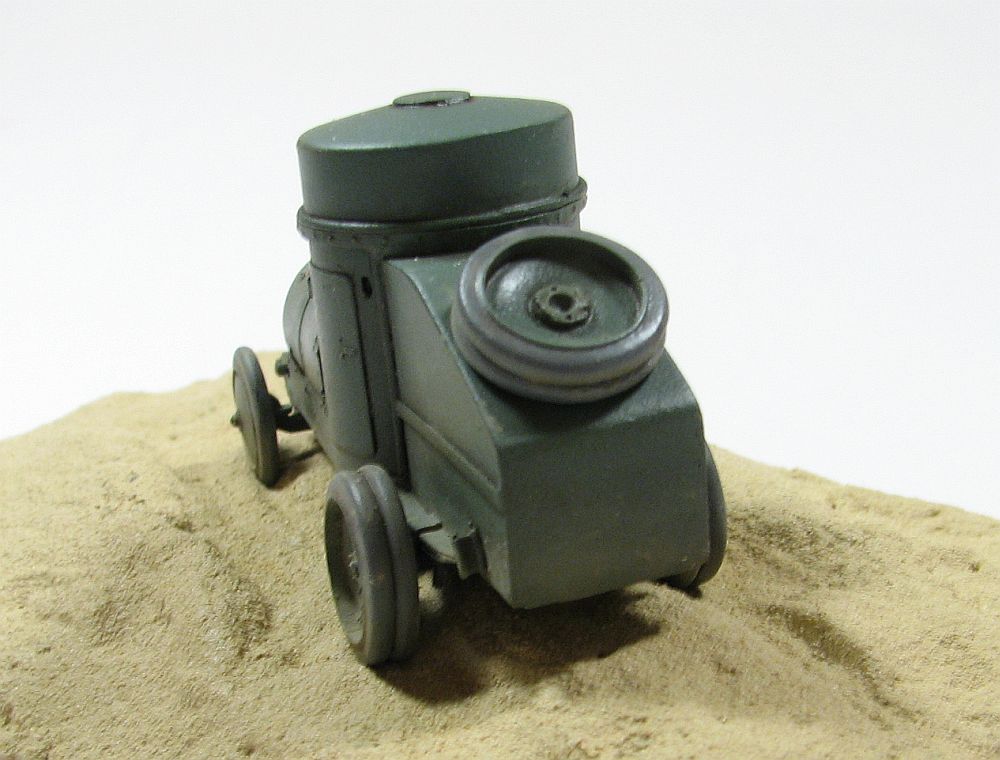 Conclusion
This was an extremly fun build. The GB Modelli kits are perfect for beating AAMS and you'll have a most unique model in your display cabinet.
Huge thanks to GB Modelli for the Fiat kit, Albion for the brass tube, and Agama for the Patinator.