Internet Modeler : Features : Automotive
RSS News Feed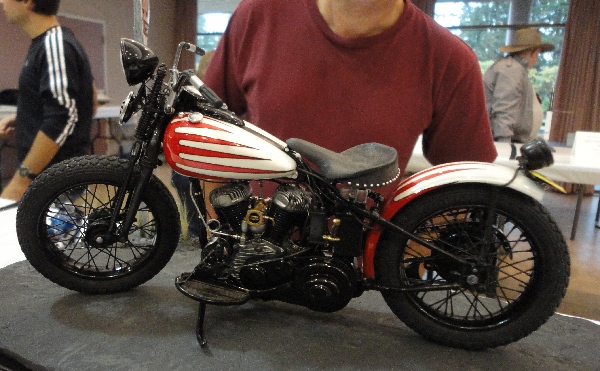 IPMS/Vancouver, BC Model Show Auto Gallery
The 40th IPMS/Vancouver, BC model show was held at the Bonsor Recreation Centre on Saturday, October 9th, 2010. By most accounts this was a good show. The number of entries was higher than last year (441, approximately 72 of which were entered in the Automotive categories), and there were some good bargains to be found in the Vendor's room. I created this Gallery to showcase some of the more interesting car, motorcycle, and truck models. I took the pictures with my new Sony Cyber-shot camera, which is quite compact and takes decent pictures.
The Best in Show model was the 1/9th scale Harley-Davidson early bobtail built by Steve Croasdale; a picture of this model is at the top of the page.
I would like to express my sincere thanks to Peter Hickey, President of IPMS/Vancouver, for his help in the preparation of this Gallery.