Internet Modeler : Features : Aviation
RSS News Feed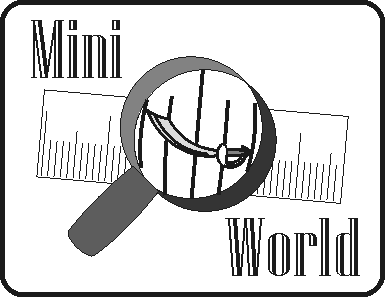 Mini World 1/72 Machine Guns Part 1
Dear fellow modelers, I'm proud to introduce to you a new company from Ukraine- Mini World.
This is very welcome news for all funs of 1/72 scale, moreover this producer covers very unique area of machine guns. The biggest producer of aftermarket machine guns in 1/72 scale Aeroclub is out of business for quite some time, which leaved this area very much uncovered. But now things finally changed to good with introduction of Mini World. Also I have to point out that detail sets of Mini World are pretty much incomparable to anything on the market and here is why. First of all the level of detail is unbelievable, it can easily make envious funs of 1/48 and 1/35 scale, secondly the media which Mini World using for its guns – the brass. This choice allows Mini World guns to have crispiness of details of resin kits and durability (which is very crucial for such fine and small parts) of white metal parts, actually brass is much more stronger that white metal so that makes these details even more durable in compare to its white metal competitors. And thirdly and finally, almost all of the sets of Mini World combine not just brass parts but also photoeched parts that bring level of detailing are second to none. Also I have to point out that Mini World very carefully thought about assembling of its sets, all of details have they own assembling place that is marked, so you don't gesstimate and wonder where to glue one part to another. The sets are packaged in plastic blisters that contain usually brass parts, photoeched fret and instructions.
| | |
| --- | --- |
| | |
So let me go over production line of Mini World, first it is great news for all VVS funs since it covers pretty much all the types of Soviet WWII aircraft guns. As far as I know this is the very first time when somebody made full line of soviet guns in such quality in this scale.
?72 01 DA-2 - DEGTYAREV twin MG on turret TUR-5, this is one of most common Russian WWII aircraft guns especially at the first half of WWII it was used on many planes including R-6, R-5, Tb-3, Tb-1, MBR-2, MBR-4, MDR-2, Tb-4, Di-3, SB, Ar-2, Po-2.
?72 02 DA - DEGTYAREV single MG on turret TUR-5, this is essentially the same machine gun but the only difference that this is single gun on the turret
?72 03 DA - DEGTYAREV machine gun the same set as above but without turret
?72 04 SHKAS machine gun this is another "must have" machine gun for anyone who want to build Soviet aircrafts of pre-WWII and WWII era. Also this is one of the most rapid firing machine guns in the world with 1800 RPM for regular gun and incredible 3000 RPM for UltraShkas.
?72 05 SHKAS machine gun on turret TUR-9 this is the same gun plus turret this combination was used on many planes including IL-4, Pe-8, Tb-4, R-5, Tb-3, Er-2, Db-3, SB, Po-2.
?72 10 UBT machine gun, this is 12.7mm heavy machine gun was Soviet .50 cal this particular version was used mostly on bombers such as SB, Pe-2, Pe-8, Er-2, Il-2, Tu-2, Il-4. This set made in such way that it can be used to make turret version as well as wing mounted version of this gun.
?72 11 UBS machine gun this is essentially the same gun, but this modification was used mostly on fighters such as I-15, I-16, I-153, Yak-1b, Yak-3, Yak-9, Mig-3 and Lagg-3. Yet again, turret and winged mounted version are available in the same kit.