Internet Modeler : Columns : Industry News
RSS News Feed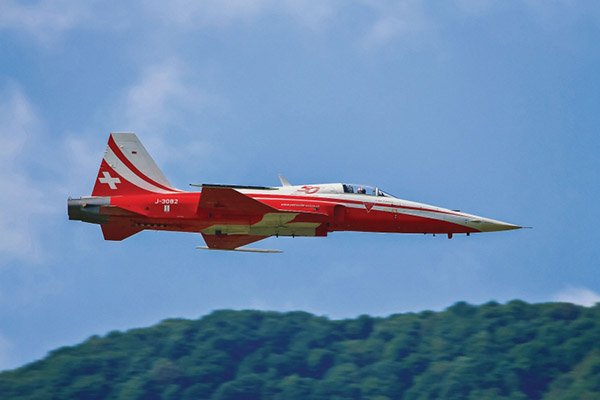 Hasegawa & Italeri New Releases
WARNING: Contents Awesome
Model kits and sets of historic proportions
Build an F-5 ready for its fiftieth year of flight with Patrouille Suisse. Send a Ca.311 off and hope it dodges the Hurricanes strafing your M14/41s. Devise a cunning conquest of an 18th century outpost deep in the wilds of New France. Deliver the slow and steady way with the Scania 164L, or punch it to the floor with a Lancia Stratos. Italeri makes it all possible. See all the best models at italeriusa.com.
ITAS1395 1/72 F-5 Tiger Patrouille Suisse 50th Anniversary $20.99
ITAS1390 1/72 Caproni CA. 311/311M $32.99
ITAS2768 1/48 Hurricane MK.I with photo etched parts $41.99
ITAS6543 1/35 M14/41 Tank with Italian Infantry $29.99
ITAS6180 1/72 French/Indian War 1754-1763 Outpost $69.99
ITAS3654 1/24 Lancia Stratos $31.99
ITAS3922 1/24 Scania 164L "Topclass" with chromed parts $69.99
17 New Hasegawa Kits to Spice Up Your Summer!
Explore your world and go beyond!
Make your model building experience out of this world—literally—with the brand new 1/200th scale Hubble Telescope, shuttle, and astronauts set. Get a little closer to home with fighters or right down to Earth with a selection of rally cars, ships, and even a park bench. There's tons of new worlds to explore with Hasegawa! Preorder your favorites now at hasegawausa.com.
HSGS0821 1/200 Hubble Telescope and Shuttle w/Astronauts $45.99
HSGS7453 1/48 E8N1/E8N2 Type 95 Recon Seaplane Model 1/2 $57.99
HSGS2242 1/72 F-14A Tomcat Iranian Air Force Desert Scheme $69.99
HSGS0299 1/24 Lancia 037 Rally 1983 Sanremo Rally $57.99
HSGS1123 1/24 BMW 2002 tii $49.99
HSGS9461 1/700 Japanese Destroyer Yugumo Waterline Kit $22.99
HSGS0300 1/24 Honda N360T N II Touring $45.99
HSGS8249 1/32 Mitsubishi A6M7 Zero Fighter Type 62 $79.99
HSGS0266 1/24 Toyota Corolla WRC 1998 Monte Carlo Winner $57.99
HSGS0515 Eggplane F-86 Sabre Taiwan Air Force $21.99
HSGS2243 1/72 Mitsubishi Ki15-I & Ki46-II/III 2 Kits $59.99
HSGS0095 1/450 JSMDF DDG Ashigara Missile Destroyer $57.99
HSGS0244 1/72 F-4EJ Kai Phantom II/RF-4E Phantom II 2 Kits $79.99
HSGS0249 1/24 VW Type 2 Delivery Van Moon Equipped $57.99
HSGS9032 1/700 JMSDF DDH Kaga Helicopter Destroyer $59.99
HSGS6210 1/12 Park Bench and Trash Can $19.99
HSGS0303 1/24 Mitsubishi Lancer Evolution VI 99 WRC Champ $57.99