Internet Modeler : Columns : Industry News
RSS News Feed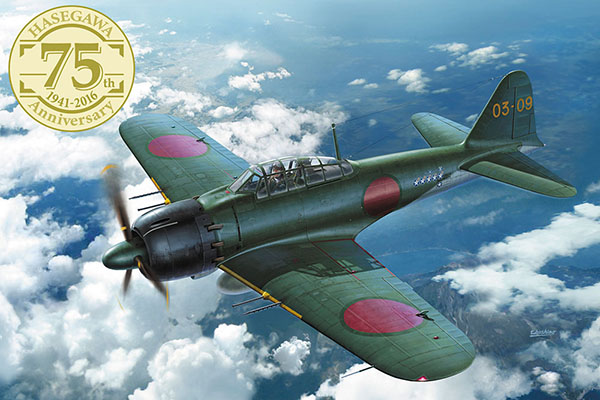 Hasegawa Press Release: Spring 2016 Releases
Stock Up, Stay Inside, and Start a New Model!
You're in luck—13 new Hasegawa models!
There's a whole host of new Hasegawa models available this month—three Japanese jet fighters celebrating the sixtieth anniversary of the JASDF, twin revolutionary heavy cruisers from WWII, a selection of game-changing modern aircraft, and more! Checkout full descriptions of these at the Hasegawa USA website.
Title Kit: HSGS8884 1/32 Mitsubishi A6M5c Zero Fighter "Zeke" Type 52 $72.99
| | |
| --- | --- |
| 1/72 B-25J Mitchell "Shark Teeth" $49.99 | 1/72 Kugisho P1Y2-S Kyokkoh Frances $42.99 |
| 1/48 F-16C Fighting Falcon "CFT" $59.99 | 1/200 C-40A Clipper USN $31.99 |
| 1/72 Tornado GR4/IDS TTTE 35th Anniv Combo $79.99 | 1/72 F-4EJ Phantom II "ADTW 60th Anniv" $49.99 |
| 1/48 Kawasaki T-4 "Hamamatsu Special" $44.99 | 1/72 F-15J/DJ Eagle "201SQ 30th Anniv" $49.99 |
| 1/48 Mits J2M3 Raiden Type 21 "Tatsumaki Unit" $42.99 | 1/24 Honda N360 (NII) $44.99 |
| 1/700 IJN Heavy Cruiser Kako Full Hull $69.99 | 1/700 IJN Heavy Cruiser Kinugasa Full Hull$69.99 |