Internet Modeler : Columns : Industry News
RSS News Feed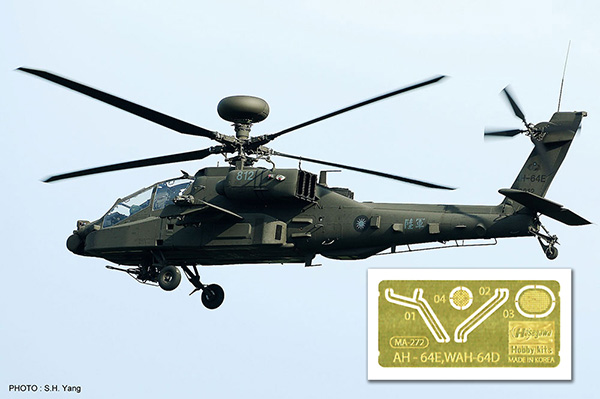 Hasegawa Press Releases: April News
An Armada Approaches!
10 new limited edition kits fresh from the molds!
The ten top quality models in this month's Hasegawa releases have only one thing in common - supreme quality of construction. All of these models are a sheer pleasure to build. Included in the release are three WWII aircraft, a truck, cutting edge fighters, an attack helicopter, and the newest tanker to serve with the USAF. Pick what suits your passion and build a precision model today!
HSGS7432 1/48 AH-64E Apache Guardian "Taiwan Army" $64.99
HSGS2204 1/72 Mirage F1C Spanish Air Force (2 Kits) $49.99
HSGS0513 Eggplane F-2 & T-4 ADTW 60th Anniversary (2 Kits) $54.99
HSGS0817 1/200 KC-46A Pegasus $42.99
HSGS2206 1/72 X-29 NASA $39.99
HSGS0275 1/24 Nissan Sunny Truck GB122 Long Body Deluxe $46.99
HSGS4735 1/32 Shidenkai no Maki Kawanishi N1K2-J Shidenkai $84.99
HSGS2205 1/72 Mitsubishi Ki67 Type 4 Heavy Bomber Hiryu $54.99
HSGS2207 1/72 F-15j Eagle 304SQ Naha 2016 $44.99
HSGS7436 1/48 Mitsubishi A6M2b Zero Fighter Type 21 $42.99
1/12 "BariBari Legend" Honda NSR500 "Gun Boy"Anime accelerated
Motorcycles and illegal motorcycle street racing are the central focus of the "BariBari Legend" series. The lead character "Gun Koma" raced through eight years of manga and brought a new level of popularity to street racing in Japan. The NSR500 in this kit is exactly the kind of powerful, fast running racer that "Gun" would love to dominate the road with. Kit features special WGP500 Car no. 56 Rider: Gun Koma (Gun Boy) decals from the manga "BariBari Legend".
HSGS5238 1/12 "BariBari Legend" Honda NSR500 "Gun Boy" $64.99
MechatroWeGo is back!
Make the mech that moves you!
The MechatroWeGo is the first armored conveyance for children. Chubu Mechatronics mobile suits are perfect for getting to soccer practice, ballet recital, and scout troop meetings in ultimate safety. A MechatroWeGo is the best multi-ton, heavy-metal peace of mind a parent can buy! Plus, it's available in cool colors the kids will love! Kit one (HSGS6512) features a light green body and kit two (HSGS6513) has an orange one. They are poseable at the joints, can be modeled with the head and body hatches open or closed, and come with operator figures!
HSGS6512 1/20 MechatroWeGo No. 01 "Usumidori" (Light Green) $39.99
HSGS6513 1/20 MechatroWeGo No.02 "Orange" $39.99
Visit the Hasegawa USA website for more information on these and other upcoming releases.