Internet Modeler : Columns : Now and Then
RSS News Feed
Grand History, Great Details...English Inspiration

Back Then, in sixth grade, I didn't one day decide to commence serious scholarship into the Second World War.  No, when Miss Durkee put together our Tab Book Club order, all I was after in Paul Gallico's The Hurricane Story was some exciting shoot-'em-up action.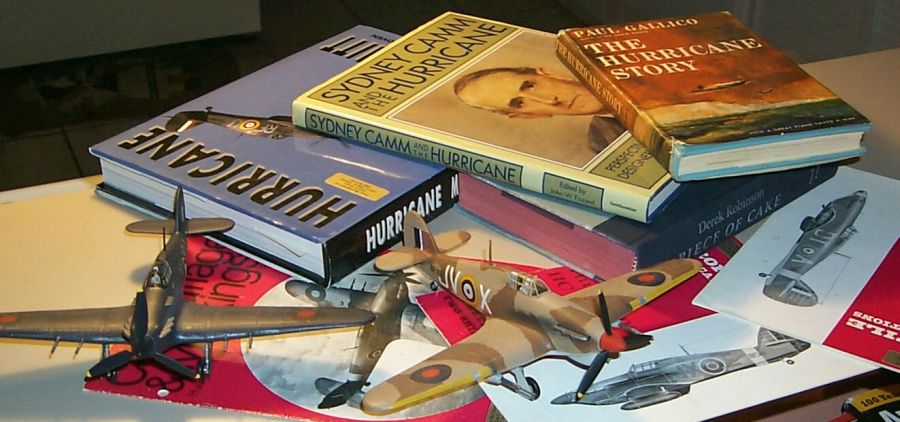 This was at a time when my school history lessons were becoming more complex and detailed, and finally starting to reach into modern times.  Earlier grades' lessons left me mostly with impressions of Greek and Roman Empire stuff, and perhaps a little about the explorers, Pilgrims, and pioneers.

Now I learned how critical my newly-favorite plane of mine, the Hawker Hurricane, was to the defense of the Allied cause, especially at the beginning of the war.  I began to take an interest in the history section of the Custer School Library, and in other books from Tab.  At least in me, modeling 'feeds' on reading, and reading stimulates modeling.  Then as Now, I don't have enough time for either hobby/vice, yet they reinforce each other!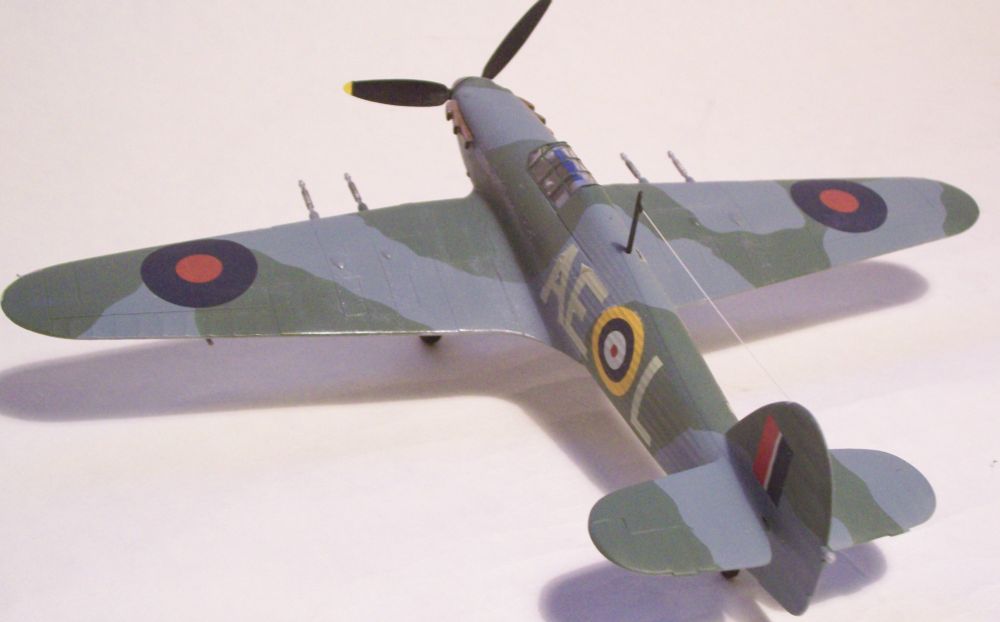 If only I didn't have to, say, sleep...or work for a living!

Anyway, not long after I devoured Gallico's book, I ordered another Tab Book Club choice.  This was written by a far more important and knowledgeable World War II historian:  Winston Churchill.  His 'short' history, suitable for elementary school students, was The Valiant Years.

The war only predated my arrival by a few years, and my father was in it.  He's not what you call garrulous, and after all these years, I'm still prying loose bits of information about his time serving in the China-Burma-India theater.  Mr. Churchill, however, told all.  Of the great WWII leaders, he alone took the time to go over his notes and official government papers, and write a 'blow by blow' account of how he and his government got through the war. The Valiant Years is a fine compilation, with his six-volume History of the Second World War describing in much finer detail his thoughts and actions, as the various crises unfolded.  He doesn't practice 20/20 hindsight deception.  To the contrary, by liberally quoting official documents, telegrams, news releases, and even correspondence eventually obtained from the enemy, he shows how his thinking and decision-making went at each moment in the struggle, even if it later turned out that this or that action or decision was a mistake.  While reading, I constantly say, "Oh, well...but who could've done better, under the circumstances, and with what was known at the time?"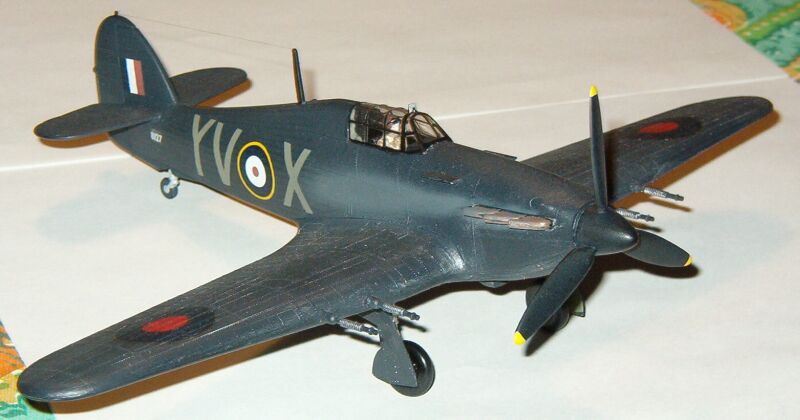 I only started reading these full volumes in the Now. The Gathering Storm tells the 'inside' story of the growing crisis of the interwar period.  I'd read quite a bit about that, from my general history studies, prompted by modeling, and also from political science classes at the UW.  OF course a Hurricane 'fan' was most interested in the second volume in the series, Their Finest Hour.  Now, I'm working my way through The Grand Alliance.  I'm only a third of way through the book, but I'm finding much more satisfying detail Now, in adulthood, reading the full story, than I did back Then, reading the 'summary' book.  Back Then, The Valiant Years had exactly one reference to the Spitfire, and none at all about the Hurricane.  Pretty lame!  --But Now, see how pleased I've been by finding passages like these:


From the chapter The Desert and the Balkans, from a document he drew up for his Chiefs of Staff, and 'appreciation upon the war as a whole':

Furious has reached Takodori, and 40 Hurricanes, etc. will soon raise Air Marshal Longmore's strength to well over a hundred Hurricane fighters.  His losses in the offensive have been singularly small.  Tobruk may soon be in our hands, and therefore it would seem that a strong reinforcement of air power for Greece should be provided.  This should include Hurricane squadrons.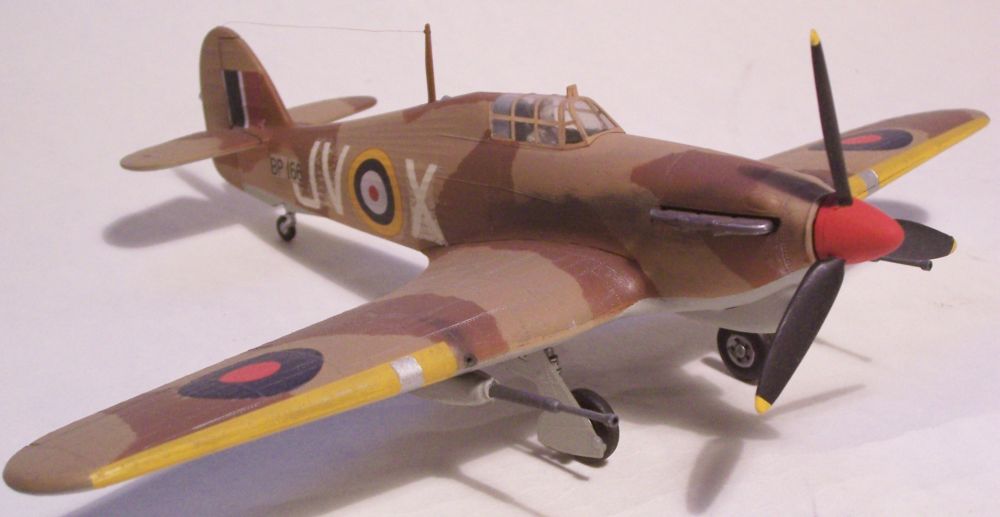 From the chapter The Mediterranean War, concerning Malta and the first attacks there by the German air force:

...By this time no fewer than 250 German aircraft were working from Sicily.  Malta was attacked 58 times in January, and thereafter till the end of May three or four times daily, with only brief respites.  But our resources mounted.  Between April and June 1941, Admiral Somerville's 'Force H' ferried six considerable flights to within flying distance of Malta, and 224 Hurricanes, together with a few other kinds, reached the battle scene from the West...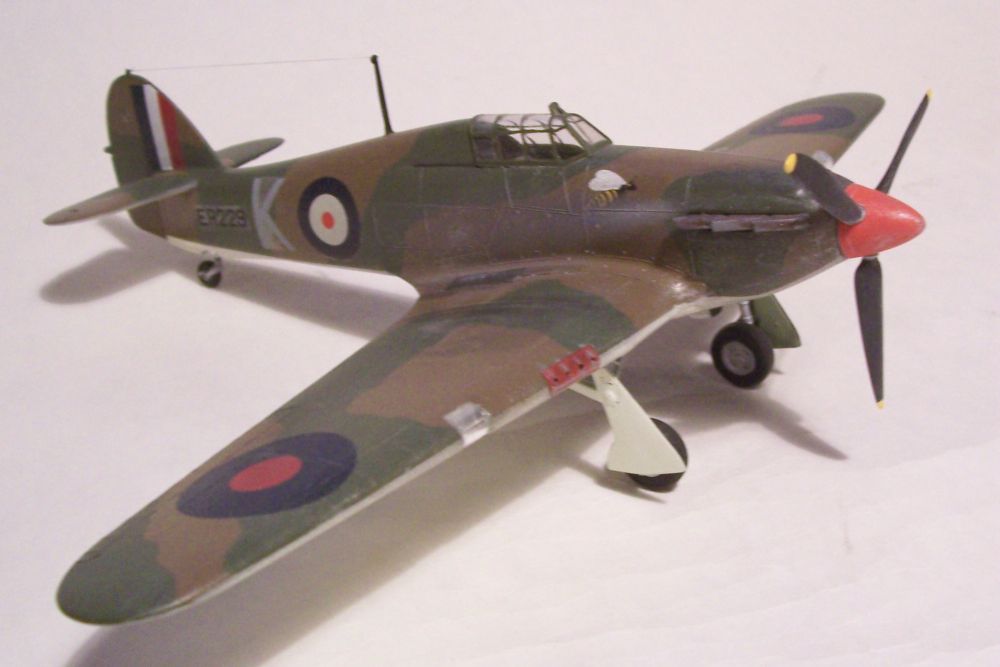 From the chapter Conquest of the Italian Empire, where he comments on the campaign in Abyssinia:

The air forces, including those from Aden, now played an invaluable part.  In the first phase of this campaign, Italian pilots had shown considerable initiative, but after the arrival of Hurricanes for the South African fighter squadron, superiority was soon achieved...

From the chapter The Battle of the Atlantic:  American Intervention:

...Against the Focke-Wulf assailant, however, the air weapon could be quickly turned to good account.  By the use of fighter aircraft discharged from catapults mounted in ordinary merchant ships, as well as in converted ships manned by the Royal Navy, we soon met this thrust.  A [Hurricane] fighter pilot, having been tossed like a falcon against his prey, had at first to rely for his life on being retrieved from the sea by one of the escorts.  The Focke-Wulf, being challenged itself in the air, was no longer is able to give the same assistance to the U-boats, and gradually became the hunted rather than the hunter.


From the chapter The Greek Campaign:

...The German Air Force came out in strength and harassed continually the stream of troops making for Thermopylae.  They were not unresisted, for in a raid near Athens, twenty-two of the enemy machines were brought down for a loss of five Hurricanes.  The stubborn and skillful rear guard actions checked the impetuous German advance at all points, inflicting severe losses.


If he could write all this, the least I can do is make a New Year's resolution to continue to build models whenever I can, and read whatever I come across that relates to the history of the models I'm building.  Better get back to the workbench now, not just to amuse myself but to Serve my Masters.  Chris wants me to write; Matt wants me to build THEN write!  So speaking of British aviation, my current project is the Eduard re-issue of the Airfix B.A.C. (English Electric) Lightning.  It doesn't compare to the Hurricane, of course, nor do I quite think of it as the Coolest Jet Fighter That EVER Was...but it's cool and it's coming along, and you'll be hearing more about it.  (Matt: I promise!)  I've already lost a bit of blood over it, poking at a piece of fine photoetch with my X-Acto knife.  Probably shed some sweat and maybe tears before I'm done, but for now, I'm absorbing some really inspiring rhetoric!