Internet Modeler : First Look : Armor
RSS News Feed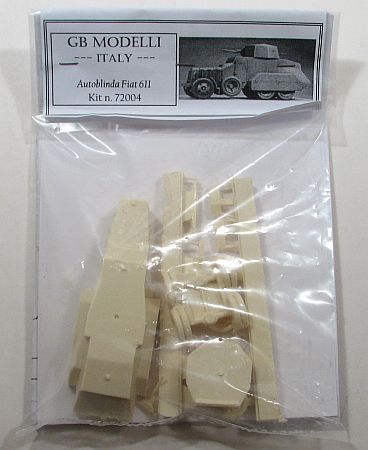 GB Modelli 1/72 Fiat 611 Armored Car
Introduction
In the early 1930s, the Italians were creating more armored cars, this time they used the body of the Fiat Dovunque 32 tandem axle military truck as the basis. Unfortunately the vehicle was too slow as it was underpowered for its weight, which was approximately 7 tons. They saw service primarily in East Africa during the 1930s.
The Kit
GB Modelli's 1/72 Fiat 611 consists of 16 cream colored resin pieces. While the resin is soft, parts are very well cast and the detail is first rate.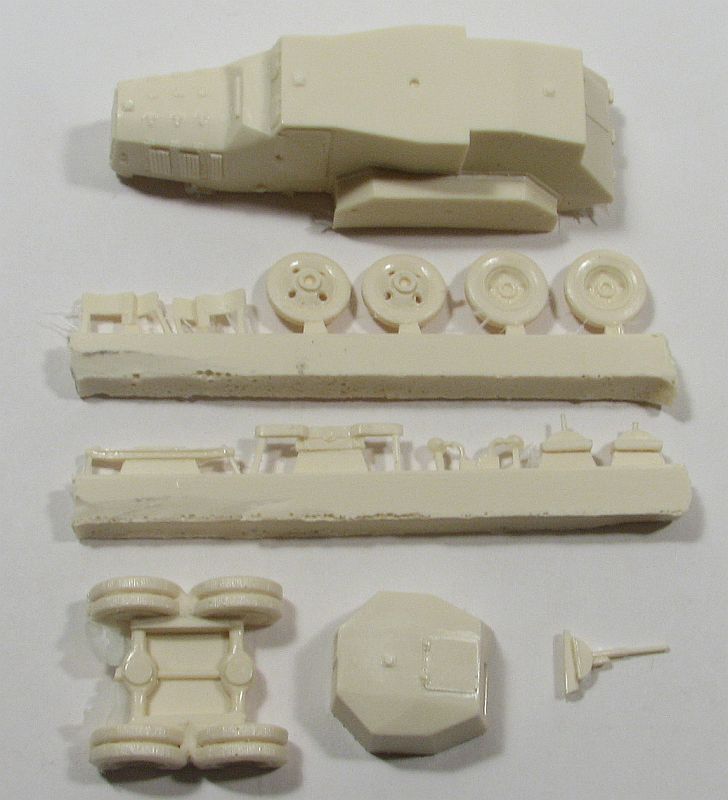 Like their
Fiat Terni
, this model won't take long to build. There are three guns, two on the turret and one on the back of the body, so once those are attached then construction continues with gluing the turret to the body, along with the separate front suspension.
The rear chassis is all one piece, consisting of "half"-wheels and all suspension. Gluing this to the main body will be easy, but just be sure it all lines up. Prior to painting I would also glue on the front fenders and at least have the holes cleaned out for the head lights. After painting, glue on the spare wheels to each side, both front wheels as well as the head lights. Now the model is ready for final finishing.
Conclusion
Both the GB Modelli Fiat 611 and Fiat Terni are excellent AMS-busters. There aren't a lot of parts to the kits, but with the level of detail on each model, and the right amount of washes and dry-brushes, they will really look great. If you enjoy 1/72 armored cars then you need to do yourself a favor and buy both of these.
Many, many thanks to GB Modelli for their Fiat 611 to review.