Internet Modeler : First Look : Armor
RSS News Feed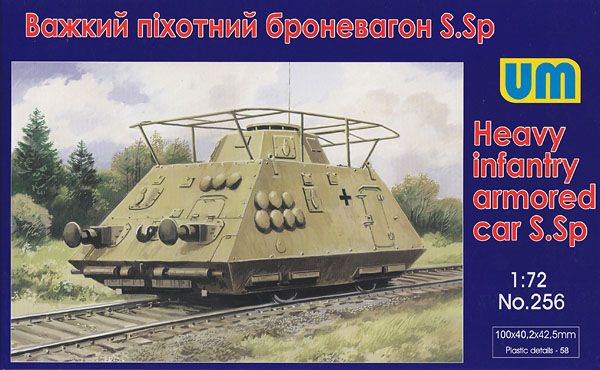 UM 1/72 Heavy Infantry Armored Car S.Sp
Overview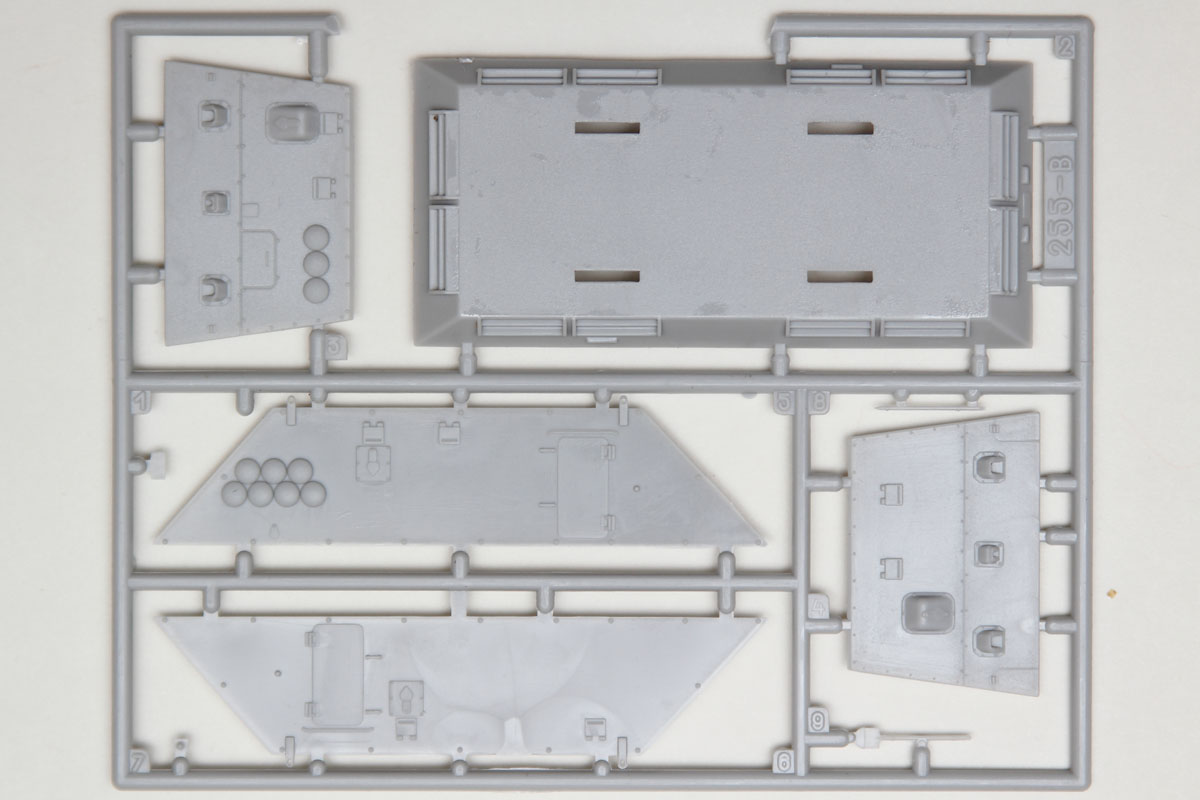 The Second World War saw innovations on all sides, and one of those areas was with railway armored vehicles. Both the Soviets and the Germans created various armored vehicles to protect trains, ranging from simple gun platforms on flatbed railcars to large custom-designed cars carrying multiple tank turrets. One of the smaller vehicles on the German side was the Heavy Infantry Armored Car S.Sp, which were produced in 1944 and saw combat in the Balkans.
The Kit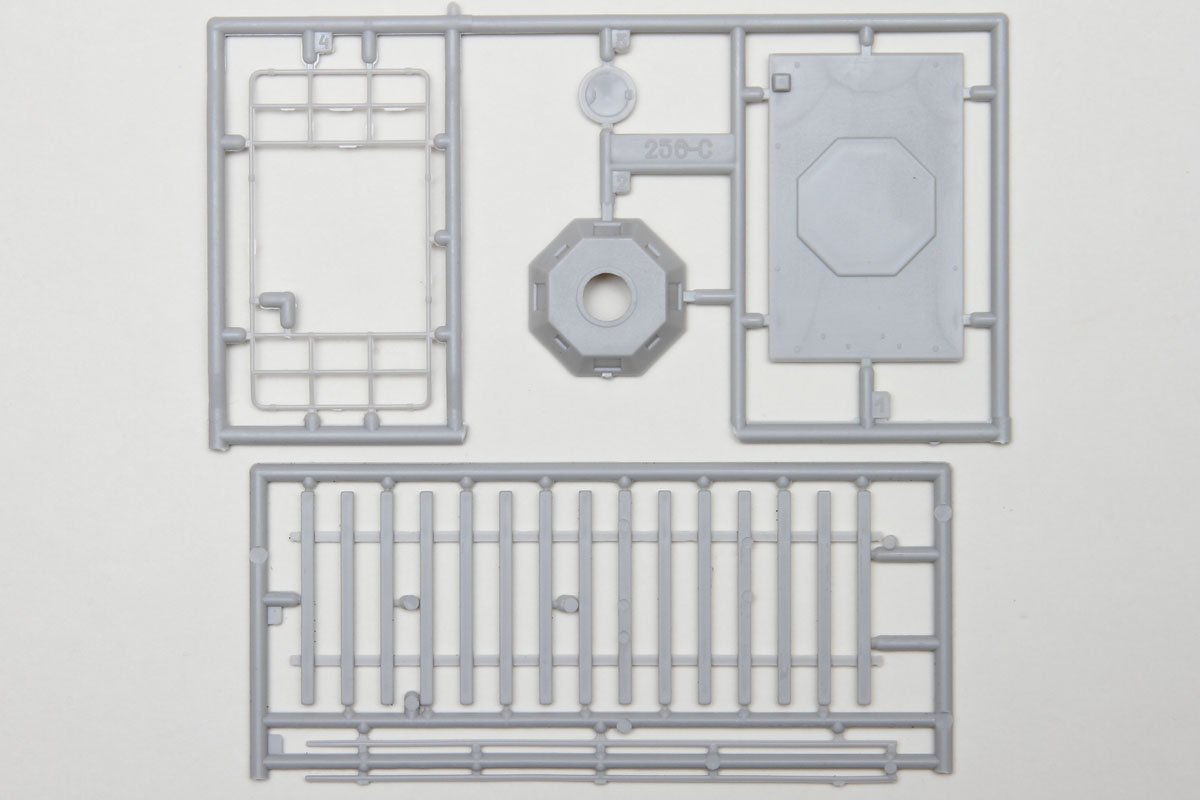 Given the simple shape of the S.Sp, UM's model is a fairly easy model, molded in light gray plastic with only 55 parts. While most of the surface is flat and void of detail, that detail that is present is petite and nicely done. A small decal sheet provides the few markings worn by the vehicles.
Construction of the kit, given its simplicity, will go extremely fast. The one-piece lower hull has a few external details such as exhausts and hooks, with the wheels & axles fitting on the inside. The upper hull is made up from five pieces, one for each of the sides and the top. This assembly will probably be the most difficult part of building, as the sides are all at different angles. This is a spot where using a slow-setting glue is essential, to allow for aligning all the parts.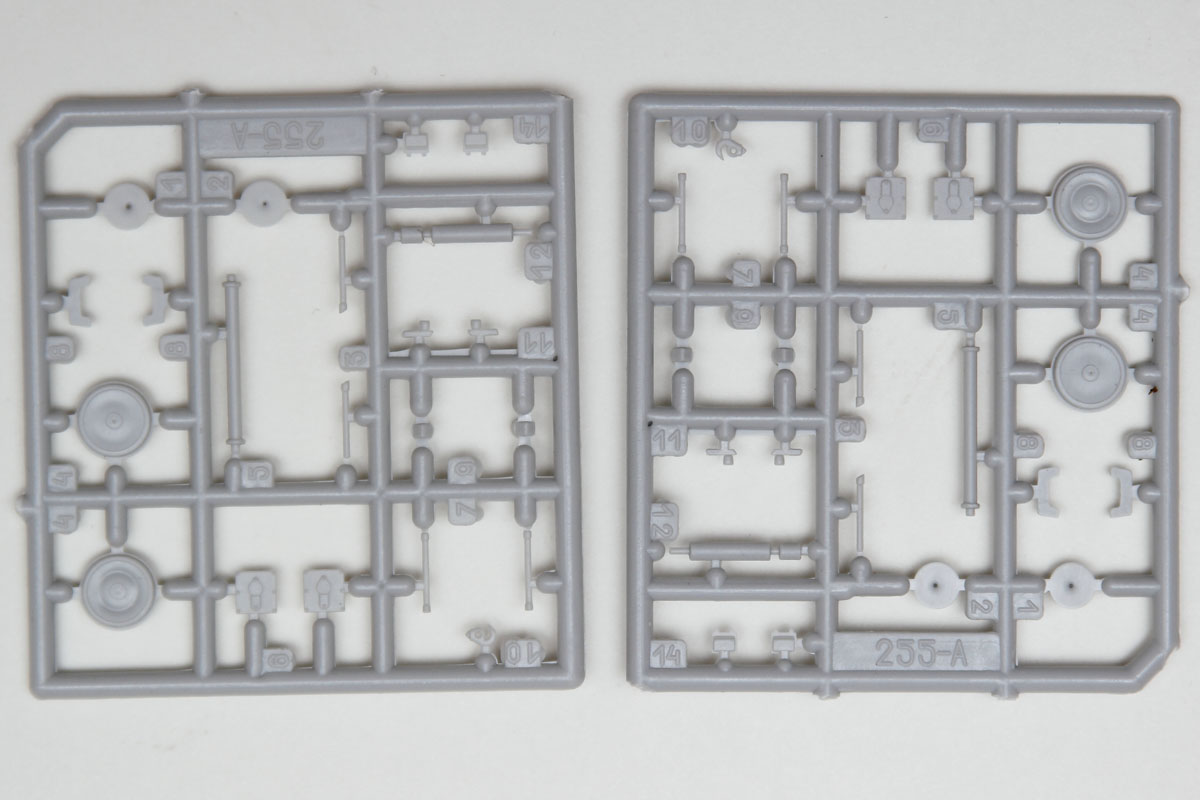 Once the main hull is together, the rest of the parts focus on adding all the details. The main hull gets some pioneer gear, along with bumpers on both the front and rear. The turret on top is one piece, with separate hatches. Completing the vehicle is the antenna, which is molded as one main piece with separate supporting struts. Finally, to display the model, the kit comes with a small section of track that features separately molded rails.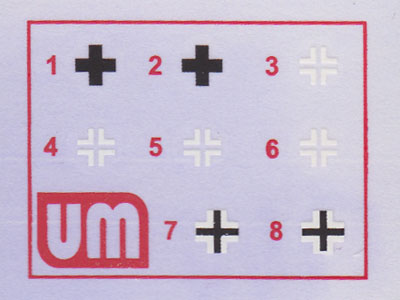 Color and markings are quite simple, with the vehicle in overall desert yellow. The only markings carried were crosses on the sides, and the decal sheet provides several different varieties of those.
Conclusion
For those looking for an easy kit to fill a weekend, this is a perfect subject. Simple construction coupled with a simple paint scheme makes the Heavy Infantry Armored Car S.Sp an interesting model that could be a great break from more complex kits. My thanks to Scale Model Kits for the review sample.