Internet Modeler : First Look : Figures
RSS News Feed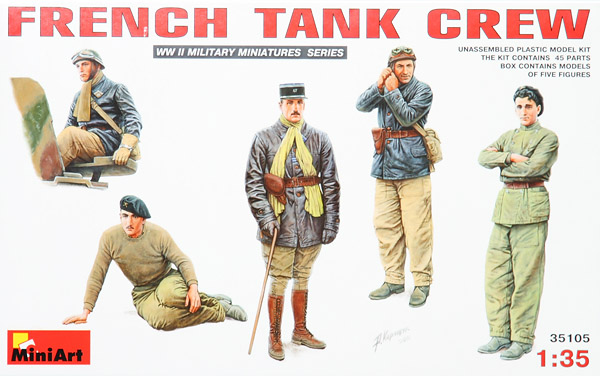 MiniArt 1/35 French Tank Crew
Overview
Nothing adds life to a static armor model like a figure or two, but finding good quality figures has been a bit of a challenge. Often times one had to use bits and pieces from a wide range of sets, with arms from Dragon, bodies from Tamiya, and heads from aftermarket resin companies. MiniArt has changed that by providing highly detailed figures that rival the best conglomeration across manufacturers. This latest set covers the French side with an interesting collection of tank crew figures.
The Kit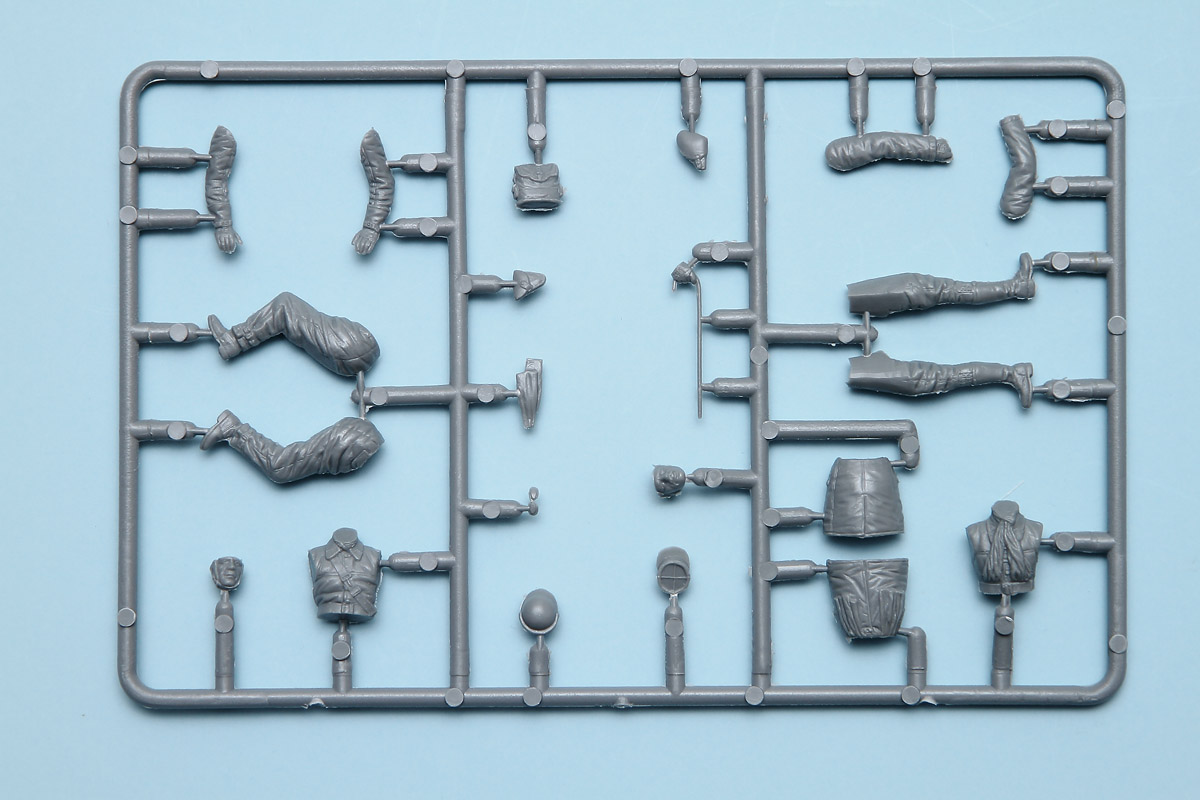 When I talked to the MiniArt people at iHobby this year, I learned something interesting about their figure sets. The order of production is a bit different than what one might expect, as the box art illustration is done first, and the figures modeled from that. So with these figure sets, what you see on the box illustration is exactly what you get inside. This set provides five figures split between standing and sitting. The uniforms are varied, providing an excellent variety.
Starting with the sitting figures, there is one positioned for sitting in a vehicle, and he comes complete with gloves, helmet, and goggles. This figure comes with separate right and left legs, separate arms, a solid torso, and a separate head. The helmet is separate, as is part of the scarf, satchel, pistol holster, and goggles. The second sitting figure is more of a reclining pose, with one arm holding him up. The breakdown of this figure is similar to the other, with separate legs, arms, head, and beret, with a solid torso.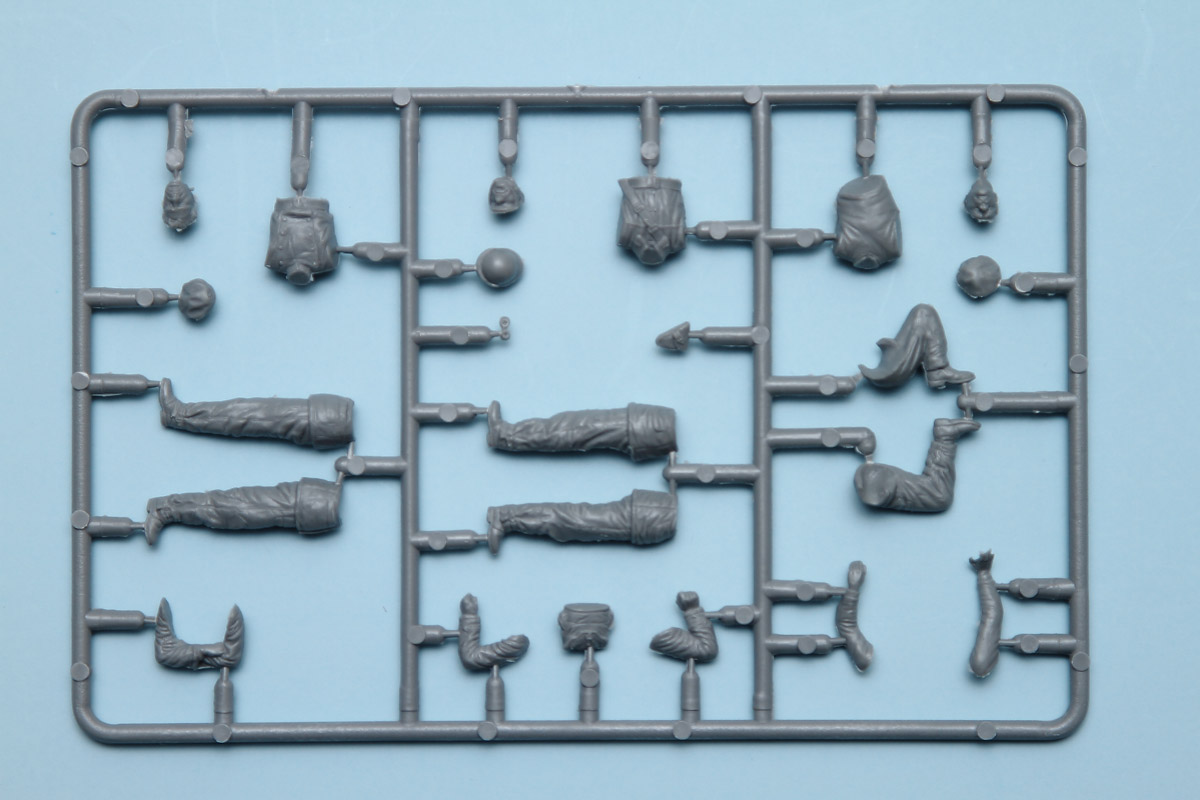 The standing figures offer several interesting variants as well. Starting with the simplest one first, this is a standing figure with arms crossed. The crossed arms are molded together, giving this figure only six parts (two legs, torso, arms, head, and beret). The second standing figure matches the sitting one, with helmet and goggles. Again, two separate legs, two arms, a solid torso, and separate head make up the majority of the assembly, with separate helmet, goggles, satchel and pistol holster rounding out the build.
The most complex standing figure is the one with the walking stick. In addition to the usual parts consisting of two legs, torso, arms, and head, this one also comes with a two-piece lower jacket assembly, separate hat, the cane molded in with the gloved hand, and a pistol holster. This figure also has the most complex painting scheme of all the figures, but the level of detail present will definitely pay off in the end.
Conclusion
Overall, this is another great figure set from MiniArt, and one that will greatly enhance your latest French tank build. My thanks to MRC for the review sample.