Internet Modeler : First Look : Figures
RSS News Feed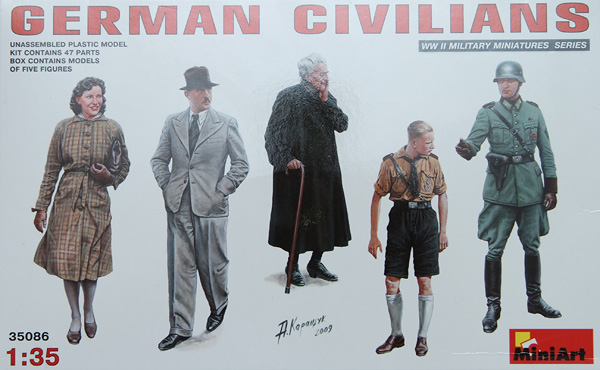 MiniArt 1/35 German Civilians
Overview
Finding good figures in 1/35 has often been the realm of white metal or resin, which can sometimes be challenging to work with. Quality injection-molded plastic figures have been harder to find, but MiniArt have decided to change this with some absolutely stunning figure sets. This latest set moves beyond military figures (sort of) and provides some great civilian subjects.
The Kit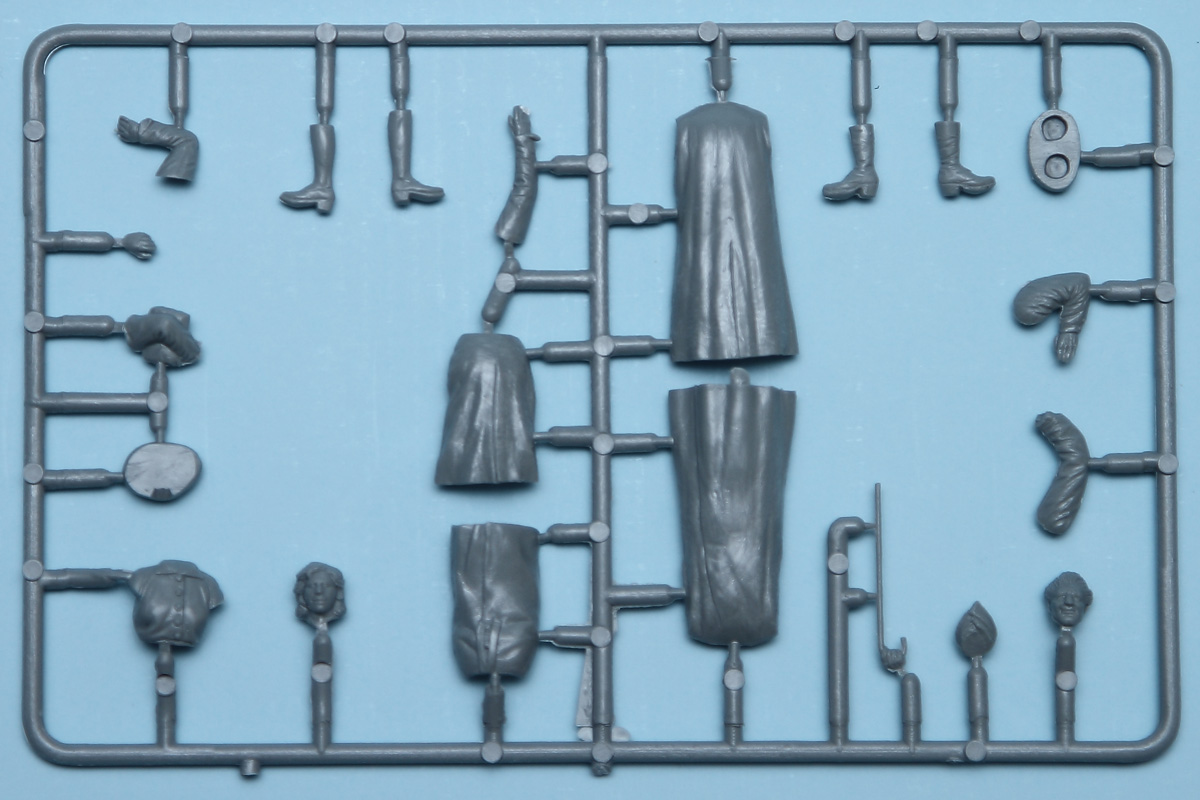 The kit comes molded in medium gray plastic and provides a total of five figures. These include an old man wearing a long coat, a businessman in a suit, and a woman clutching a purse. These cover the true civilian figures, and the other two are more military in attire. These include a Hitler Youth in shorts and a soldier with optional headgear. For several of these figures, there are options for arms, allowing for some variety in poses.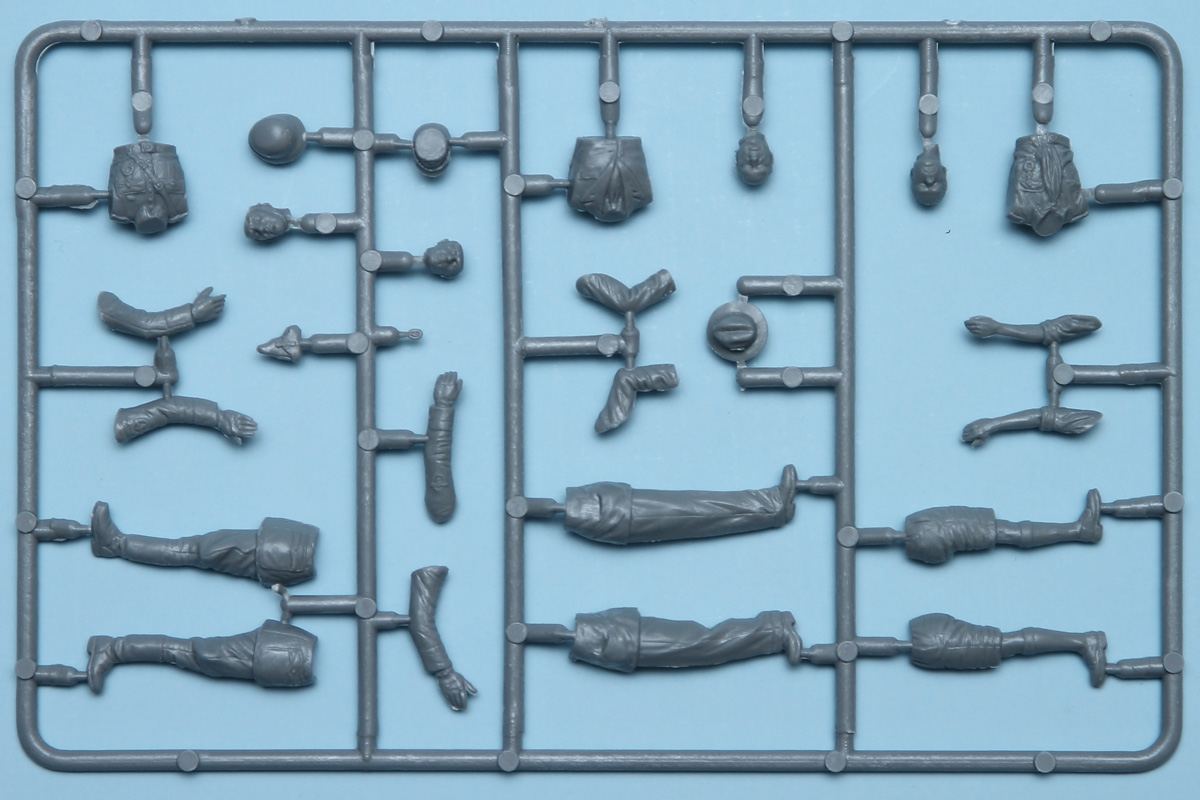 Looking at the individual figures, these are simply stunning. The level of detail in both the faces and the clothing is superb. The construction of each figure ranges from very simple to a bit complex. The simple ones are the two military figures, as these are straightforward, glue the legs together, add the torso and arms, and finish with the heads. In all cases, the headgear is separate, and for the soldier figure, so is the sidearm.
For the other figures, the assembly will be a bit more challenging. For the businessman, the assembly is straightforward, with two legs, two arms, a torso, head, and hat, but the hands are in pockets, and that will make for some challenging assembly. The engineering of these figures, though, means that what looks difficult will actually work quite well.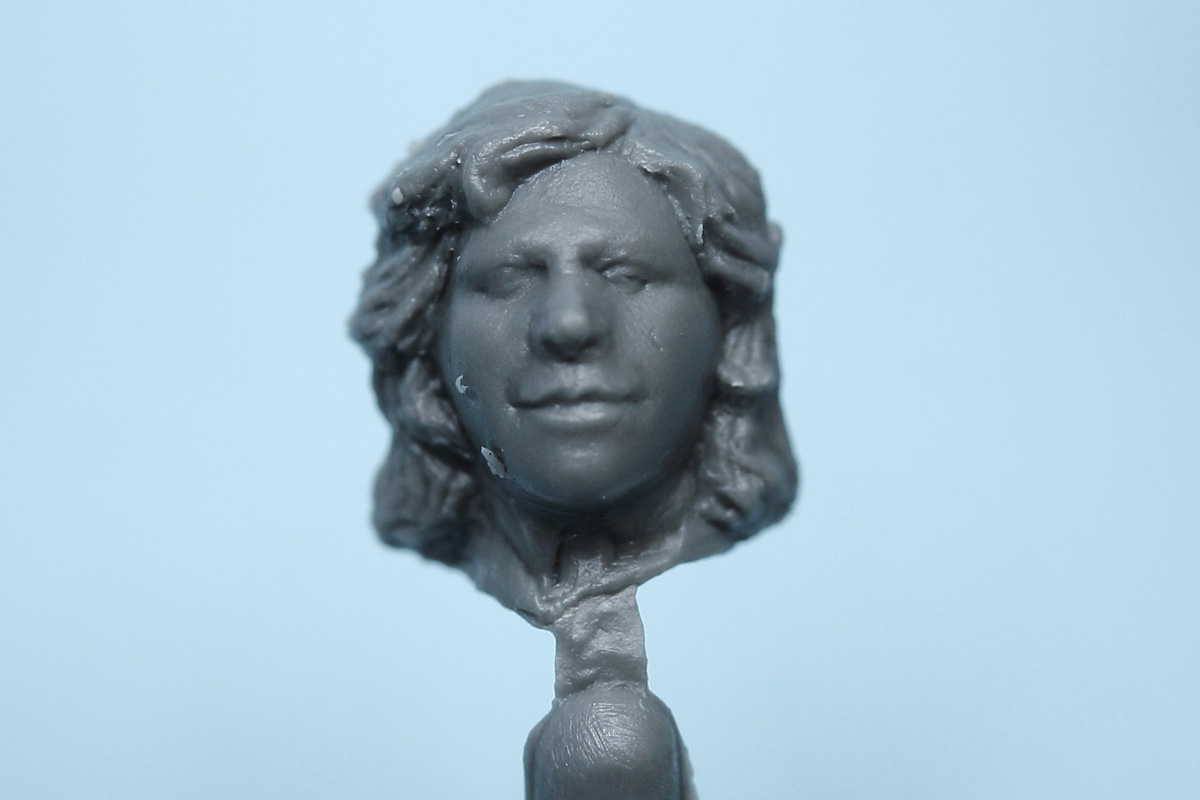 The woman and old man have similar breakdown in assembly, with front and back pieces providing the coat and dress. For the old man, there is another piece that fits on top of that assembly, providing the scarf, and on that goes the head. The hand holding the cane is separate, and there is an insert that fits up inside the coat that will hold the separate feet. A similar arrangement exists for the woman figure, and that insert could cause some challenges in getting the feet to sit right.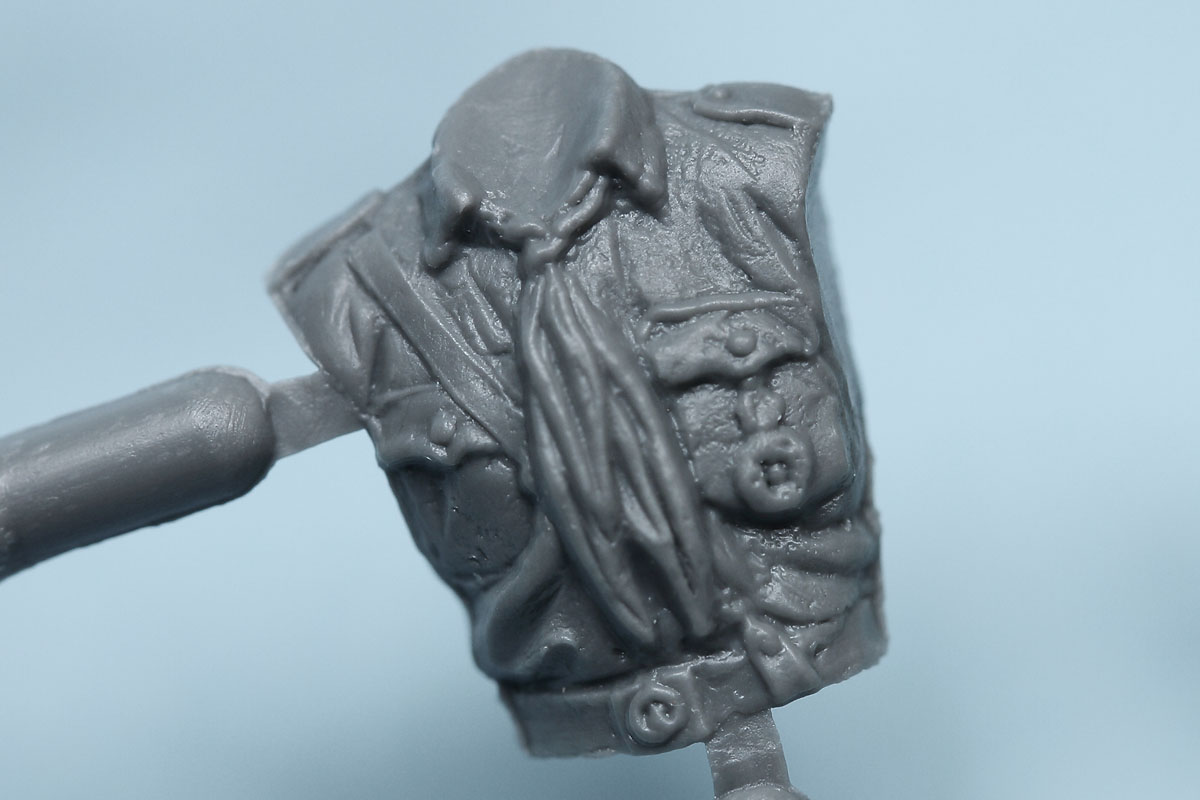 The box contains the painting information, with the back providing color paintings of the individual figures with suggested colors. For the military figures, you're pretty much locked into those colors, but for the other three figures, there is more variety available. A bit of research into period clothing catalogs might yield some alternate color schemes.
Conclusion
Overall, these are easily the best injection-molded figures I have seen in this scale, and they will provide lots of fun for the armor modeler and figure painter alike. My thanks to MRC for the review sample.