Internet Modeler : First Look : Figures
RSS News Feed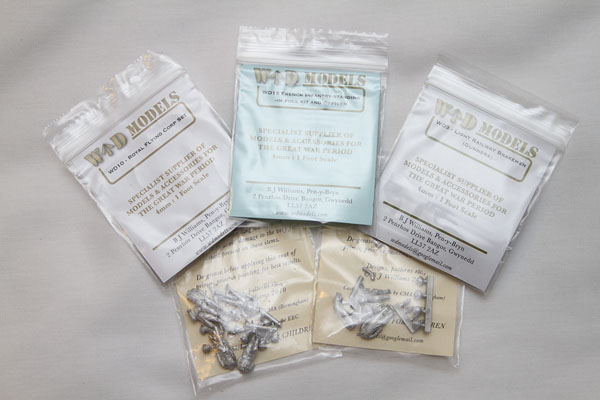 WD Models 4mm (1/76) WWI Figures
Overview
Finding good figure models in small scales can be quite challenging (even more challenging, try finding 1/72 cars). Moving beyond the standard scale modeling realm, though reveals a large array of 4mm/1ft scaled items, including figures. The 4mm scale is a model railroad scale that comes out roughly to 1/76. This is about five percent off of 1/72, which might be a problem with vehicles and such, but works out fine with figures. They're just shorter people, is all. Mixed in with regular 1/72 figures, the result is a more realistic balance of figure height that will lend itself well to a varied diorama scene.
The Kits
The other challenge to 4mm figures is finding ones that match a military subject. WD Models has answered that call with these alloy metal figures aimed at First World War modelers. A wide range of subjects are provided, and the level of detail is quite good. While most are one-piece or just have separate heads, there are some with positionable arms, allowing for some variation.
WD3 – Light Railway Brakemen (Gunners)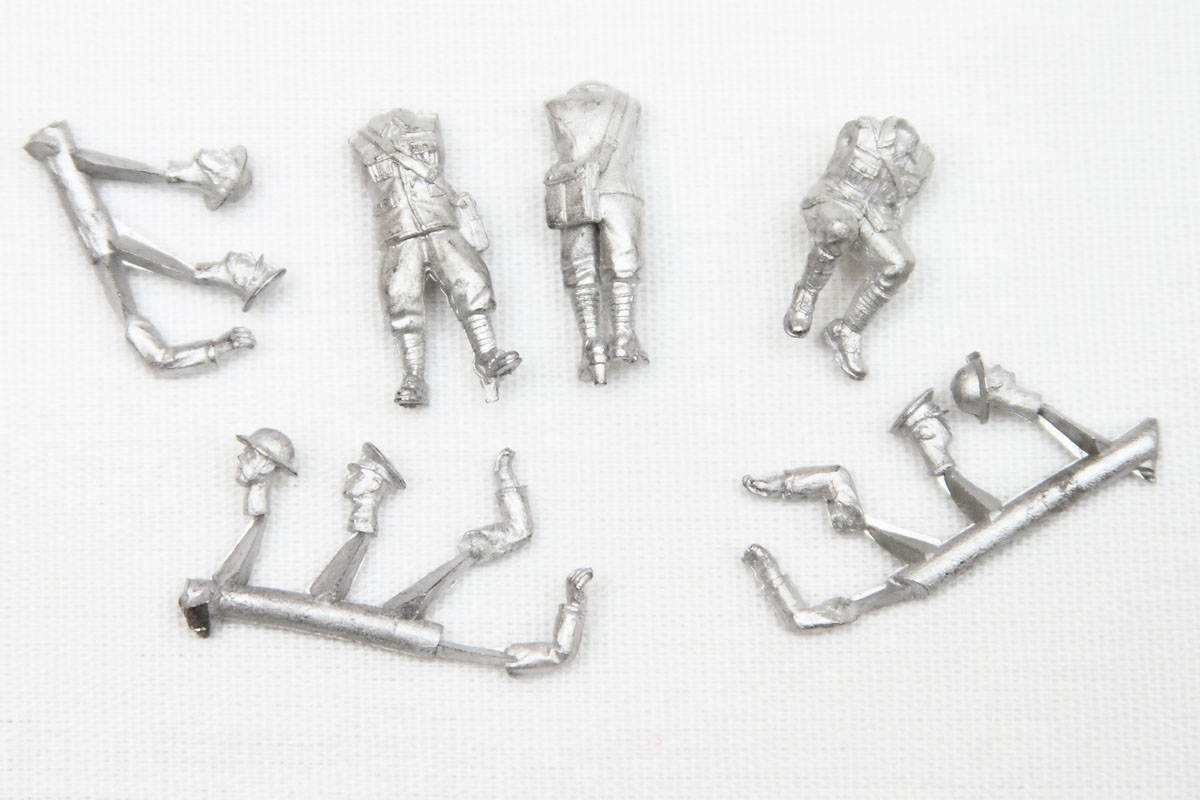 This set has three figures: one sitting and two standing. The sitting figure has one arm separate, while the standing figures have both arms separate. All three figures have separate heads, and in all cases there are two choices of heads provided. The difference in the heads is with the headgear, with one having a helmet and the other having a peaked cap. Of course this means that you will end up with three spare heads, but that's never a bad thing. All three figures have a satchel over a shoulder, and the uniform detail is very nice.
WD7 – American Engineers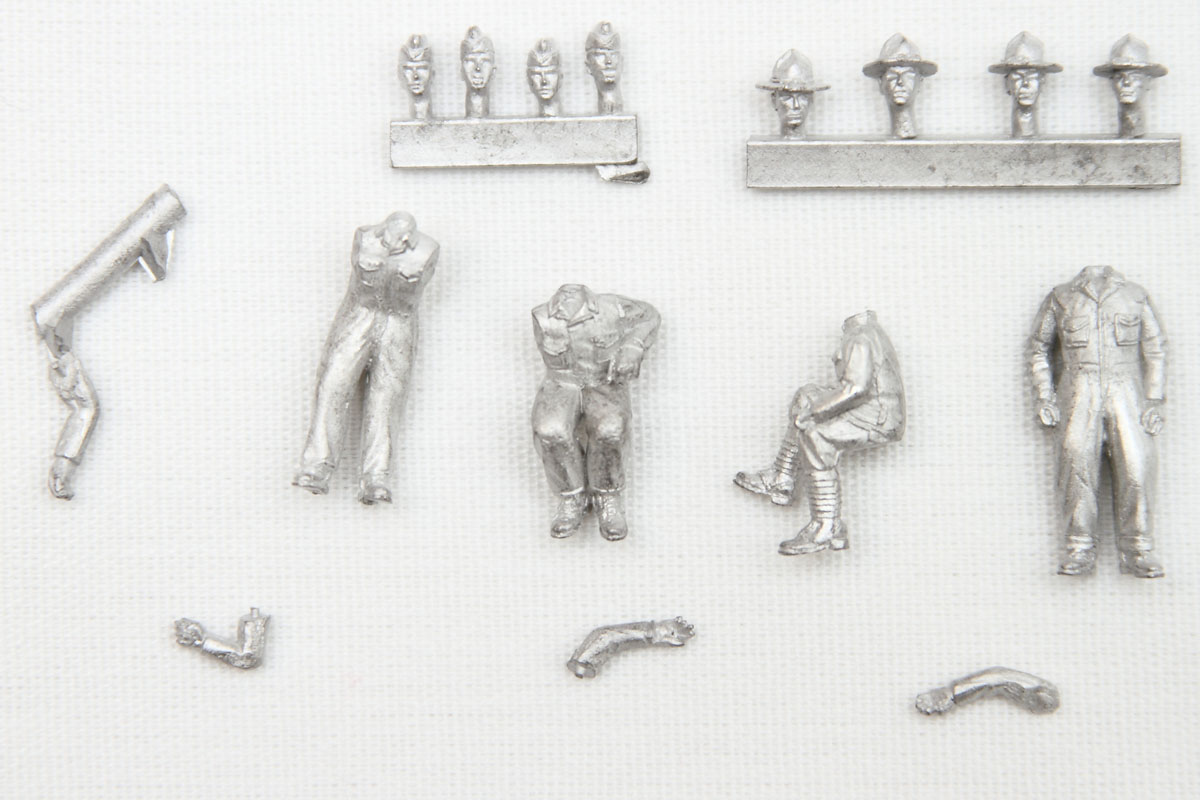 This set has four figures: two standing and two sitting. The two standing and one of the sitting figures are wearing one-piece jumpers, while the remaining figure has a jacket and pants. Arms are separate for one standing figure, and the right arms are separate for both sitting figures. There are two choices of heads in this set, one with a campaign cover and one with a garrison cap. Although the outfits are simpler, the detail in the folds and wrinkles is very good.
WD10 – Royal Flying Corp Set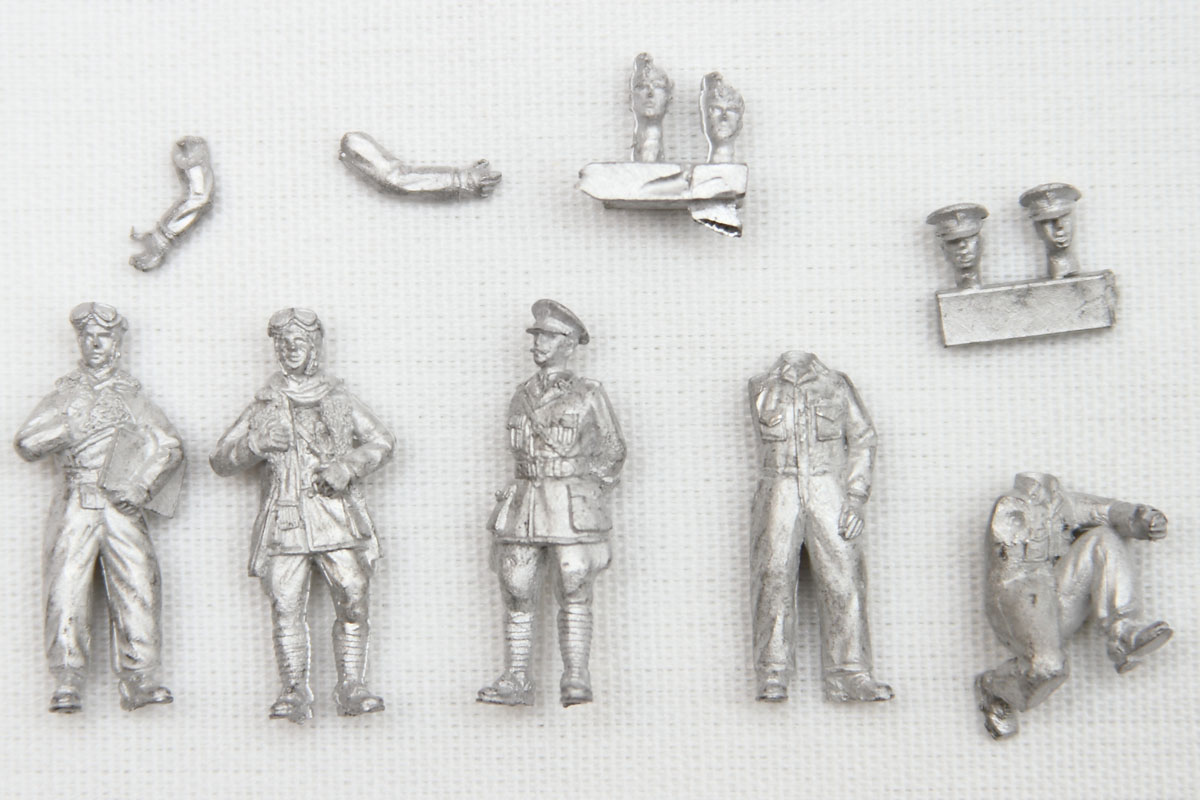 This is a complete set of five figures consisting of a pilot, an observer, an officer, and two ground crew members. The pilot, observer, and officer are all one piece castings, while the remaining two ground crew figures have separate heads and right arms. The former comes in two styles, one with a garrison cap and one with a peaked cap. The pilot figure is clad for flying, with a leather coat and cap, goggles, and the requisite scarf around the neck. The officer has his hands behind his back and the detail here is quite good: he even has a nice moustache. The observer is similarly dressed as the pilot, but also has a clipboard or map table under his arm.
WD15 – French Infantry – Standing – In Full Kit & Officer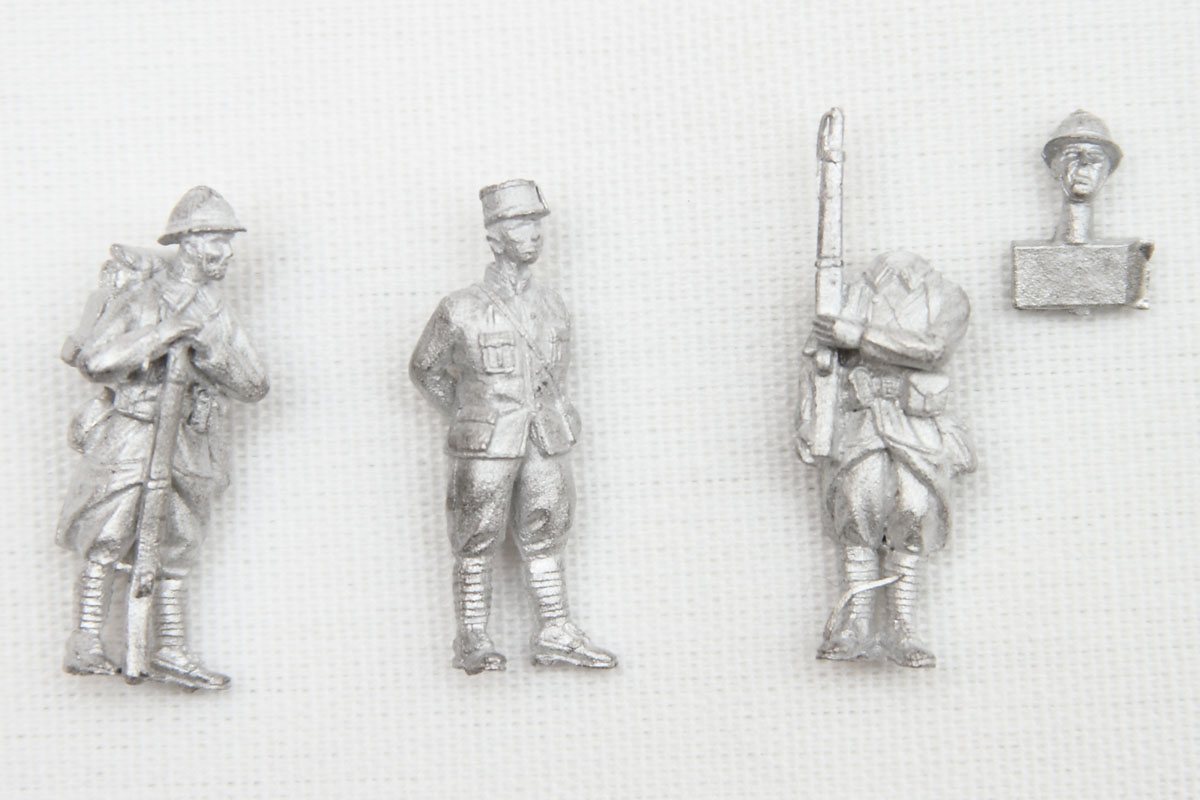 This is a much simpler set than the others, containing three figures, only one of which has any separate parts. One of the infantrymen has a separate head, with only one style provided. The officer has his hands behind his back, while the two infantrymen are carrying their weapons in different styles. One of the infantrymen has a full backpack on, while the other has a simpler arrangement. Either way, there is a lot of detail in these figures and while the set is simple, painting them will be much more challenging due to the extensive detail.
WD16 – 1917 American Infantry – Relaxed Poses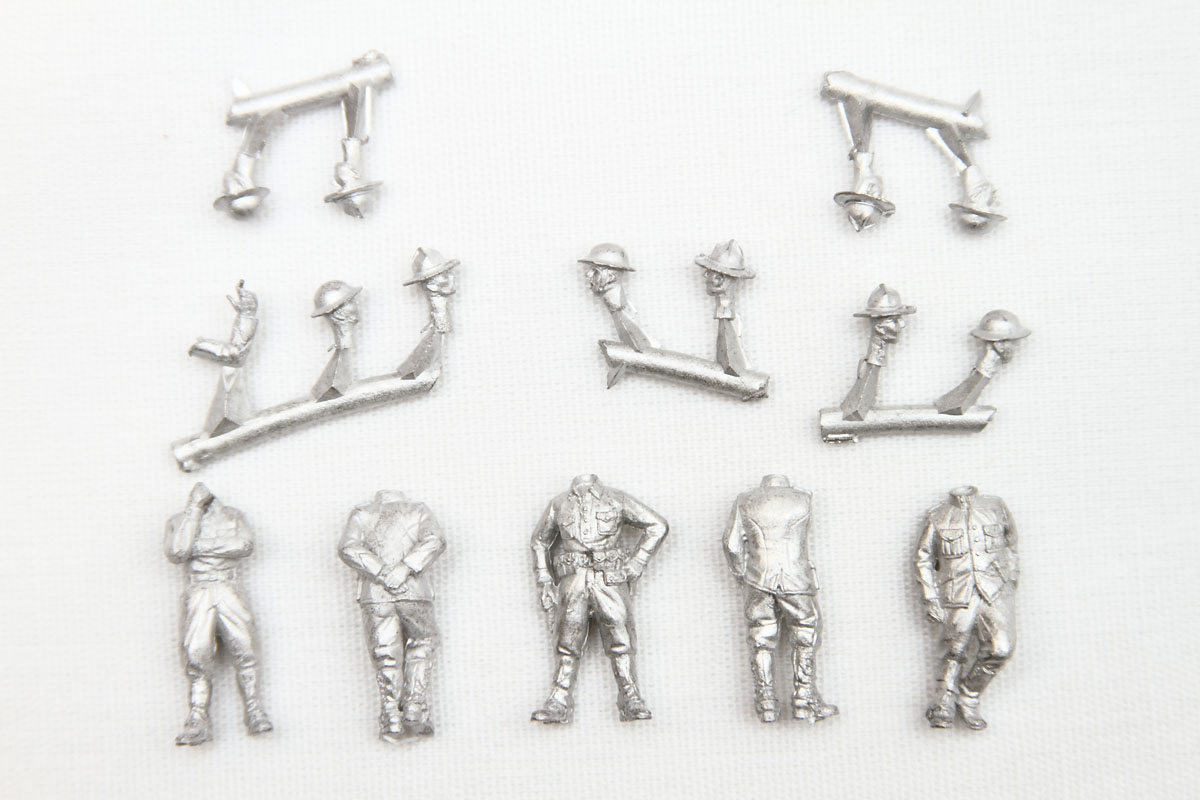 This last set is another big one, consisting of five standing figures. All have separate heads, with one also having a separate right arm. All of these, as noted in the title, are in a relaxed stance, with two figures leaning back, one with a hand in his pocket, and one with his arms crossed. Two types of heads are included, one with a helmet and one with a campaign cover. Given the relaxed poses, I would have liked to have seen a third option, one without any headgear, but I supposed that wouldn't be too hard to make from the included heads.
Conclusion
These are really quite nice figures, and the great variation, coupled with the slightly smaller size, will really help integrate them with other figure sets for a realistic diorama setting. WD Models has quite an extensive line of figures and other accessories in this scale. Visit their website to see just what they have in stock and upcoming in new releases.