Internet Modeler : First Look : Space/Sci Fi
RSS News Feed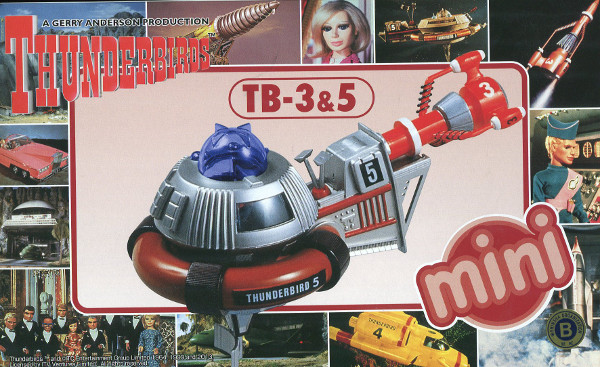 Aoshima Mini Thunderbirds 3 & 5
The Show
Gerry and Sylvia Anderson created The Thunderbirds TV show. Their AP Films production company made the show and ITC Entertainment distributed it. The Thunderbirds were known for Supermarionation," a filming style combining marionette puppetry and scale-model special effects. Thunderbird 3 was a single stage space vehicle designed to maintain Thunderbird 5, and for search and rescue. Its main pilot was Alan Tracy with his brother Scott acting as co-pilot. My brother and grew up watching the Thunderbirds. We loved it!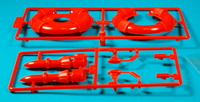 The Kit
This is a simple kit. It is composed of 19 parts, including a metal axle. The plastic parts come on 4 sprues. Eight are molded in bright red and the other 9 in metallic gray, plus a clear dome. These parts are well molded and are free from sink marks and flash. The kit also includes a well printed decal sheet. Given the intended audience of the model-children-I was surprised to find decals rather than stickers.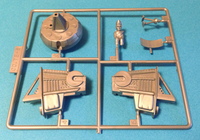 Accuracy
Really? This is a caricature of an imaginary vehicle from a children's television how. It looks the part.
Conclusion
This kit brings back fond memories. You could build it in 15 minutes, and spend more time on the decals. I like this kit and I recommend it. I would like to thank Aoshima for the review sample.
References
https://en.wikipedia.org/wiki/Thunderbirds_(TV_series)
https://thunderbirds.wikia.com/wiki/Thunderbird_3