Internet Modeler : First Look : Space/Sci Fi
RSS News Feed
RetroSF 1/72 Star Wars Rebel Snow Speeder & Imperial Reconnaissance Probe
RetroSF has some times ago released the Imperial Reconnaissance Probe and, very recently, the Rebel Snow Speeder, both at 1/72 scale.
The Imperial Reconnaissance Probe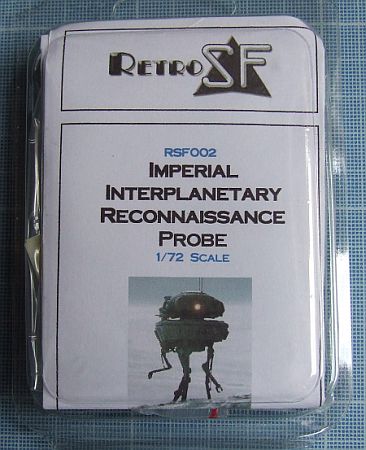 The kit is very simple and includes ten parts only, base included. All the parts are very fine, assembling seems easy. You can thus concentrate your work on the painting stage. The final result will give you a very nice probe, that you can place on the included base, or on a base of your own.
The Rebel Snow Speeder
There are two boxing for that kit: the "red" one (my exemplar) and the "grey" one.
Once you've opened the box, the first impression is: gorgeous!
No less than 65 parts, finely done and well detailed. Like for the Probe, resin bubbles are rare.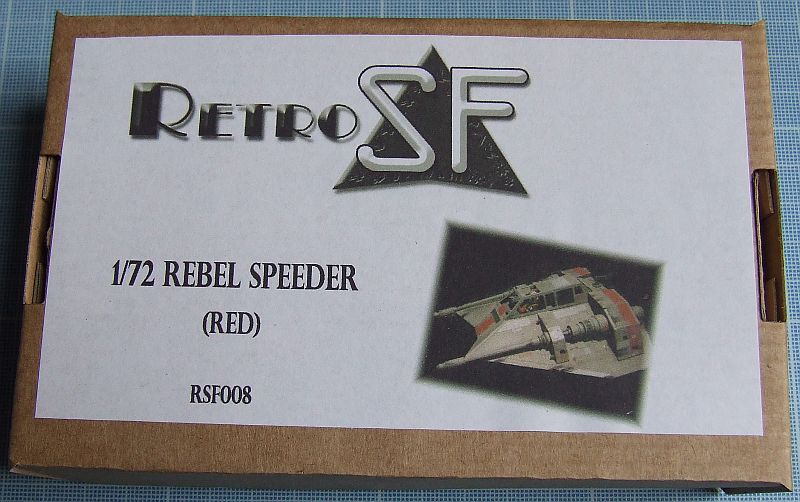 The plan consists in a "global" view of the build, but is understandable enough. There is a color multi-view drawing of the vehicle. Two crewmen are included, there are splendid. Cockpit is not basic, canopy is fine, all you have to add is just clear parts for the canopy.
The decal sheet is complete for one Speeder.
The first trials of assembly denoted an easy building, without bad surprise.
If you are a Star Wars fan, if you are an SF fan, or if you are simply searching for an original and very nice subject, I recommend both those kits to you.
My thanks to Dominique Jadoul for the review samples.
RetoSF is a part of Retrotracks (formerly RetrokiT UK)
https://www.retrokit.net/
retrokit@retrokit.net