Internet Modeler : Galleria : Automotive
RSS News Feed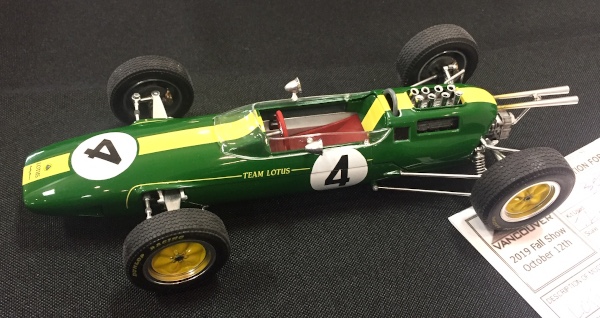 IPMS/Vancouver, BC 2019 Model Show Auto Gallery
IPMS/Vancouver (BC) held their annual Show on Saturday, October 12th at the Bonsor Recreation Centre in Burnaby. I was excited to be back at the Show since I missed it last year. As Internet Modeler's Automotive Editor I found the show to be a mixed bag. On the one hand, the quality of the models was very high. On the other hand, there weren't all that many of them: no Commercials (Trucks), Light OR Heavy, no 1/12th scale racing cars (usually a highly contested Category) and there were only a handful of motorcycles.
But as I stated earlier the build quality of the models was very high and I was excited to be there, not only in my capacity as Automotive Editor, but also as a Judge (of Aircraft, ironically enough) and as a fan of models in general.
I sincerely hope you enjoy the Auto Gallery I created to showcase some of the more exciting models that I saw at the IPMS/Vancouver, BC Show. I plan to attend next year's show with some entries of my own!