Internet Modeler : New Releases : Armor
RSS News Feed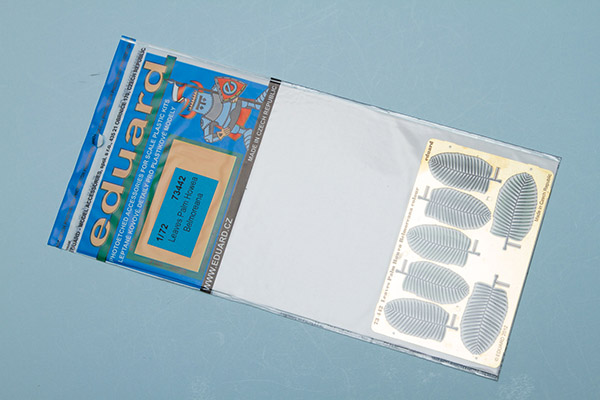 Eduard 1/72 Prepainted Howea Palm Leaves
Overview
When it comes to creating realistic ground cover and plants for vignettes and dioramas, scale modelers have had some challenges at finding results that were realistic and to scale. Eduard has stepped up with a series of pre-painted photoetch plants that help answer that problem, with the range covering regions from around the globe.
The Howea Palm Leaves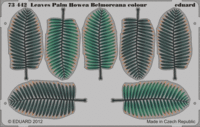 This is an interesting choice for Eduard to produce in their foliage lineup. The Howea belmoreana palm is endemic to Howe Island, and although it has been exported as a decorative plant, it is not very common as a native species on Pacific islands. Therefore it has limited usage as a palm in a jungle scene. As a decorative plant, though, there are some interesting opportunities, like placing a couple in pots next to the entrance to a tropical mansion. There are no instructions provided but really, there doesn't need to be any, as these can be used right out of the bag.
Conclusion
Palm fronds are a great use for Eduard's pre-painted photoetch, and choosing a less well-known species is a nice move on Eduard's part. My thanks to Eduard for the review sample.