Internet Modeler : New Releases : Armor
RSS News Feed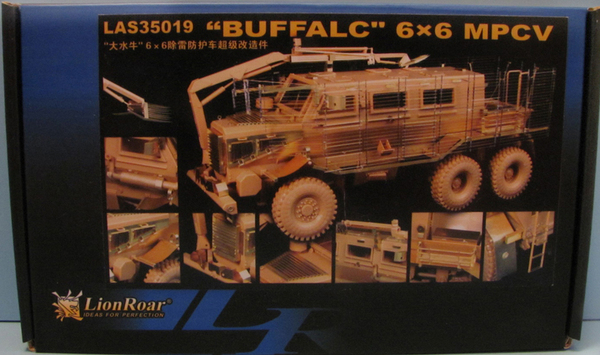 Lion Roar 1/35 Super Upgrade Conversion Set for Bronco's Buffalo 6X6 MPCV
Item No.:35019
MSRP: $88.00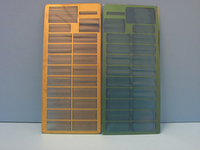 This is a first look at LionRoar's Super Upgrade Conversion Set for Bronco's "Buffalo" 6X6 MPCV.
The set come in a nice and sturdy box and contains 13 brass PE-frets and 2 stainless steel frets for parts. Also included is a stainless steel fret that has 2 parts to make assembly jigs for the cage armor. Additionally there are 3 brass wires of different diameters, each about 5 inches long.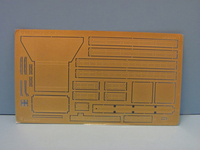 I tried to get a count on the pieces but I gave up after the cage armor which in itself counts for well over a thousand parts. Needless to say this is a massive upgrade set and just the sheer amount of parts will require the utmost of even the most experienced modelers.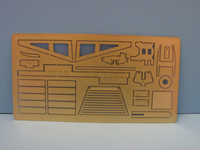 The instruction booklet contains no less than 23 pages. Besides the parts for the cage armor and your usual assortment of small PE-parts, you will find parts for the louvers in the hood; the articulated arm; piano hinges and more.
One nice touch are the jigs to aid in the assembly of the cage armor. This should help the assembly process quite a bit.
The louvered sides in the hood as well as the grill are hinged with piano hinges.
Conclusion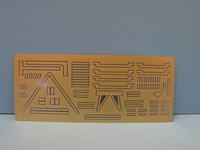 This is an impressive upgrade set and I freely admit that I am a little intimidated by it. Never the less it will add a nice touch to an already impressive model. Look forward to a future issue of Internet Modeler when I try to attempt to use this upgrade set with Bronco's Buffalo MPCV.
I would like to thank Dragon Models USAfor providing this review set.