Internet Modeler : New Releases : Armor
RSS News Feed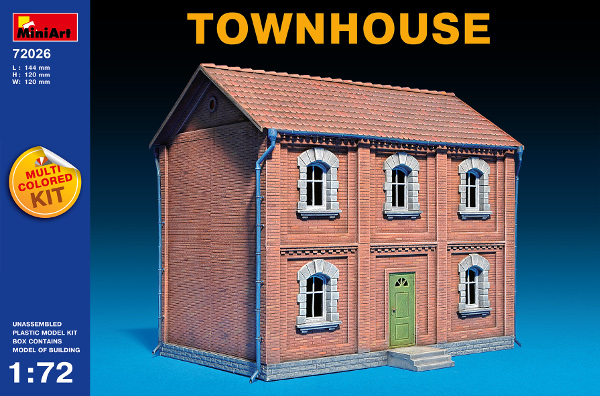 MiniArt 1/72 Townhouse
This new kit from MiniArt (reference number 72026) is a 1/72nd scale Townhouse. It is suitable as a stand alone model, or as a diorama component. The kit comes in a very stout and colorful box with a photo of the finished model on the box top.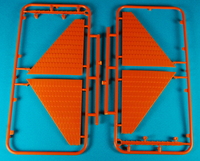 It consists of 156 plastic pieces, molded in white, gray, orange, and "brick" red. The townhouse has brick walls, a tile roof, metal gutters and down spouts, and a concrete block base.
This model is very well detailed and its construction is very straightforward, if you follow MiniArt's well illustrated and easy to follow build sequence.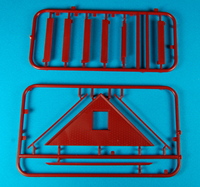 I think there are 2 ways to approach painting this model. You can either prime the entire thing and use your own choice of colors and paints; and that was my initial plan. Or you could simplify things greatly and use a plethora of weathering finishes and materials to transform the base plastic colors. I must admit that the latter option is both more challenging and intriguing.
I think this is a neat kit, and I recommend it. I look forward to painting and weathering as much as building it; in fact building it will be the easy part.
I would like to thank MiniArt for providing the review sample.