Internet Modeler : New Releases : Automotive
RSS News Feed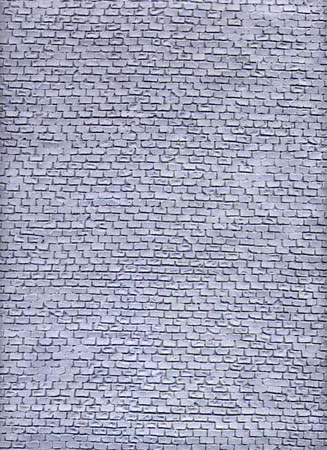 Kancali Custom Modeling 1/35 Scale Brickwork Street
I think that how one presents a model is nearly as important as the model itself. I have been a member of the Seattle chapter of IPMS/Seattle for more than ten years, and thanks to guidance and advice from members such as Jim Schubert, John Frazier, and the late Ted Holowchuk, I now regard an appropriate base as an integral part of any model I enter in a contest.
I find that my choice of my current modeling subject drives my search for appropriate materials to construct its base. I have always been a fan of the Indianapolis 500. Although the bricks were paved over many years ago I am very interested in the cars that raced in the Brickyard prior to the "asphalt era". I also have several 1/32nd scale Matchbox kits of Classic Era cars that I felt would look nice on a brickwork base. I had looked at a number of plastic brickwork sheets at various hobby shops, but rejected them as too uniform in appearance.
I was therefore happy to visit Kancali's table at the 2009 IPMS/Seattle spring show. Kancali produce a number of latex base materials, and this 1/35th scale brickwork sheet is one of them.  The Brickwork sheet is 12 inches wide by 15.5 inches long, and is cast in a medium grey color. The bricks are of a uniform size but their disposition on the backing sheet is more random than the plastic sheets I had previously rejected, which only makes sense, given that most bricks are laid by hand. Kancali provides a set of instructions on how to make the best use of their brickwork-how to cut it, paint it, weather it, attach it to a permanent base, etc.
Although I have yet to make use of this product I am confident that I will be able to use it to make some very nice bases for some of my car models. I highly recommend this material for people looking to make bases for their automobile and armor models. Thanks to Kancali for producing this exciting product. Well done, Kancali!