Internet Modeler : New Releases : Aviation
RSS News Feed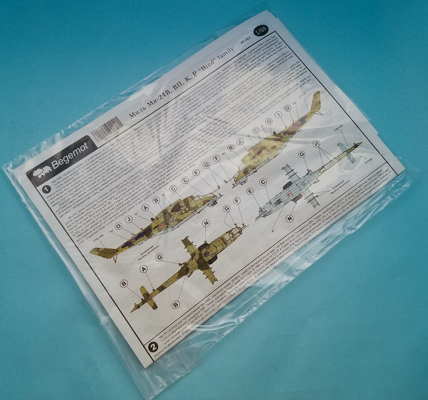 Begemot 1/48 Mi-24V/VP/K/R Hind Family Decals
When Zvezda announced their new-tool Mi-24 Hind in 1/48, I knew it wouldn't be long before the aftermarket starting showing up for it. And now there are decals for the different versions of Hind you can build with this kit. It comes with markings for 36 different Hinds from multiple airforces around the world. So much so I doubt there isn't any that is flying the Hind that isn't covered.
Not only are the decals up to Begemot's high standards but you also receive stencils for not only the airframe, but the armament the helicopter carried as well. This is definitely a very thorough release, typical of the quality coming from Begemot.
That means if you want alternative markings for your 1/48 Mi-24 that aren't included in with the kit, then there's a good chance this set of three sheets of decals has you covered.
I definitely thank Begemot for sending this revew sample.