Internet Modeler : New Releases : Aviation
RSS News Feed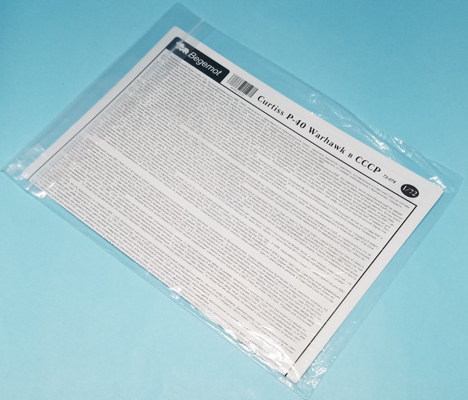 Begemot 1/72 Curtiss Р-40 in the USSR
Overivew
Begemot followed up their 1/48 sheet of VVS P-40s with this sheet in 1/72. A definite natural addition.
The Decals
There are 41 separate Curtiss P-40s on this set with decals for each and every aircraft. The following specific types of Warhawks/Tomahawks are covered:
Tomahawk IIA/B
P-40C
P-40E
P-40K-1
P-40K-15
P-40M
P-40N
These are finished anywhere from Curtiss factory colors to various P-40s painted by the Russians.
So, if you have a lot of 1/72 P-40s in your stash, or if you're looking specifically for VVS P-40s then you definitely want to pick up these decals.
I definitely thank Begemot for supplying the review set.