Internet Modeler : New Releases : Aviation
RSS News Feed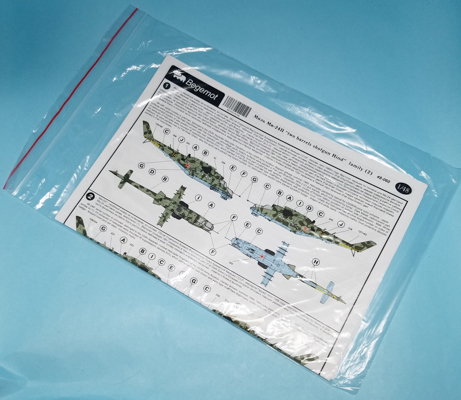 Begemot Decals 1/48 Mi-24P "Two Barrels Shotgun Hind"
Overview
Begemot first released this set for Mi-24Ps in 1/72. This is just an "up-scale" of that set so everything that was included in the 1/72 release is included here.
The Decals
Begemot provides markings for 51 separate Mi-24Ps. Yes, you read that right, there are enough decals on this four sheet set to create 51 separate Hinds. And aside from the stencils, all markings in the form of decals exist for each and every one. You'll just need to source stenciling - if desired - from some other source for the other 50 you build.
Whether there's one or fifty-one Mi-24Ps you want to build, Begemot probably has you covered.
I definitely thank Begemot Decals for sending this set to review.