Internet Modeler : New Releases : Aviation
RSS News Feed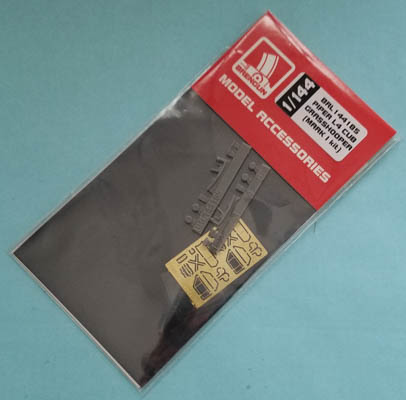 Brengun 1/144 Mark I Piper L4 CUB/Grasshopper Aftermarket
Introduction
It doesn't take long for some companies to release aftermarket product for kits. It was only a few months from the release of the Mark I 1/144 Piper L4 that Brengun has released this set for it.
The Aftermarket
Because the Mark I 1/144 Piper L4 comes two-kits-in-a-package, the Brengun 1/144 Mark I Piper L4 CUB/Grasshopper Aftermarket consists of two sets of everything. The resin sets consist of a cockpit replacement (floor/instrument panel/control stick/seat), replacement wheels; replacement engine cylinders; and a radio for the cockpit behind the observer. The photoetch sets consists of belts for the pilot's seat; an instrument panel; the shelf and bulkhead for behind the observer (where the resin radio will sit); a radiator grill for the front of the model; a replacement door and framing for showing the starboard door open (which also includes a clear piece of film for the window); an 'X' for the top of the wing's window; and replacement rudders for the float-plane version.
Conclusion
The Mark I 1/144 Piper L4 is a very nice kit, now made even better with the inclusion of Brengun's aftermarket set. It's nice that Brengun provides two of everything, since there are two kits within one package.
Many thanks to Brengun for sending this set to review.