Internet Modeler : New Releases : Aviation
RSS News Feed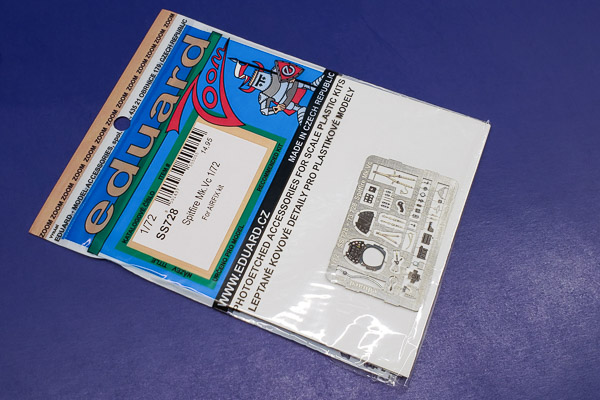 Eduard Zoom 1/72 Photoetch for the Airfix Spitfire Mk Vc
Overview
A much anticipated kit when announced, the Airfix 1/72 Spitfire Mk Vc builds into a decent kit out of the box. Eduard has come out with a wide selection of accessories for this kit, though, aimed at those modelers who would like to take their build up a notch. For those wanting to add a bit of photoetch, this Zoom set is the perfect choice.
The Photoetch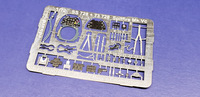 This set is aimed at adding a lot of detail to the cockpit of the Airfix Spitfire Vc. In fact, this entire set deals entirely with cockpit bits. As the Airfix kit has a fair amount of molded on detail, you will have to carefully trim some of that away for the replacement parts. The kit sidewall inserts have the majority of this trimming, although you will also have to shave off the kit instrument panel and cut a notch in the rear bulkhead for the seat belt.
For the most part, the details in this set are simple "remove from fret, glue in place" photoetch, but there are some pieces that you will have to fold up. There are a handful of sidewall pieces that will need to be folded up into box shapes, and the gunsight will also need to be folded up (as well as sourcing a piece of rod for that assembly). The seat belts will also need to be bent to drape properly, but other than that, this is going to be one of the easier PE sets to use.
Conclusion
Eduard has done another great simple photoetch set for an Airfix kit, and its easy application and excellent detail will make it almost a no-brainer to get every time I build an Airfix Spitfire Vc. My thanks to Eduard for the review sample.