Internet Modeler : New Releases : Aviation
RSS News Feed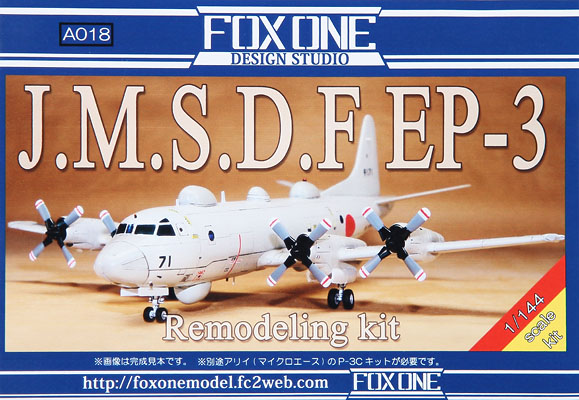 Fox One 1/144 JMSDF EP-3 Conversion
Overview
Electronic intelligence gathering has long been a part of aviation, as airborne platforms can survey far greater areas than ground-based equipment. Lockheed's P-3 Orion was a natural platform for a SIGINT conversion, and the EP-3 has served with the US Navy for decades. The Japanese Maritime Self Defense Force (JMSDF) created their own EP-3 variant as well, with a very different antenna radome arrangement. Instead of one large belly radome and a long upper canoe radome, the JMSDF EP-3 has several teardrop radomes on both the upper and lower fuselage. The first one was converted by Kawasaki and flew in July 1990. Four more were added over the next few years, replacing the two dedicated EP-2J Neptune aircraft.
The Set
Fox One's JMSDF EP-3 conversion is the only choice in this scale (Hasegawa released a limited edition JMSDF EP-3 in 1/72, but it is discontinued and difficult to find). The 1/144 option is better, in my opinion, as the P-3 is a large aircraft that is well suited to this scale. Also, the base LS/Arii kit is quite nice, featuring recessed panel lines and petite detailing. This set is cast in a gray resin, and includes a decal sheet.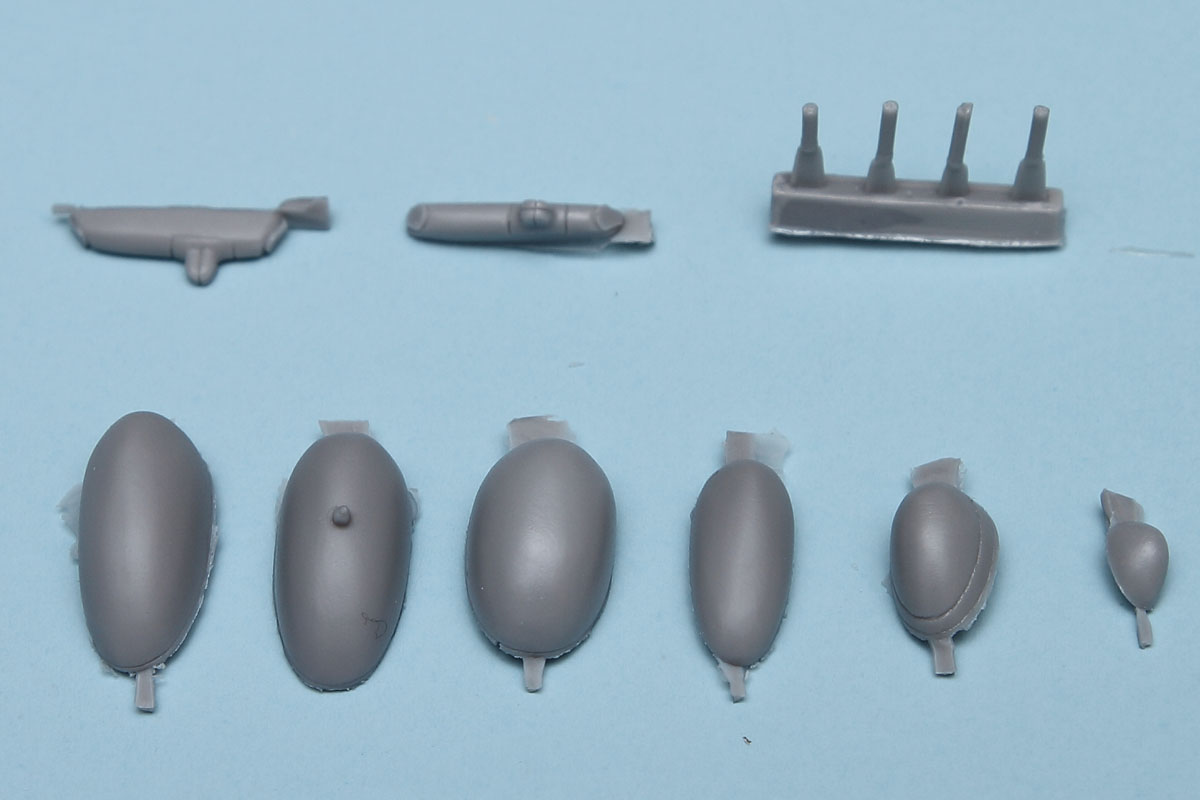 Starting with the resin, this is beautifully cast, with minimal trimming needed. What's even more impressive is the fit. A quick test fit shows that the radomes fit flawlessly against the kit parts. This is going to be a very easy conversion to build, given that excellent fit. In fact, if one so desires, it could be possible to paint these radomes separately and add them after the model is painted.
The instructions are very well done, which is a good thing as there are quite a few parts to put on the plane, all of which have no locating marks. Each radome and antenna is clearly measured out, with clear marks on the instructions showing where the parts go. I would recommend tracing the kit fuselage on a piece of paper and measure on that, to get the exact locations right.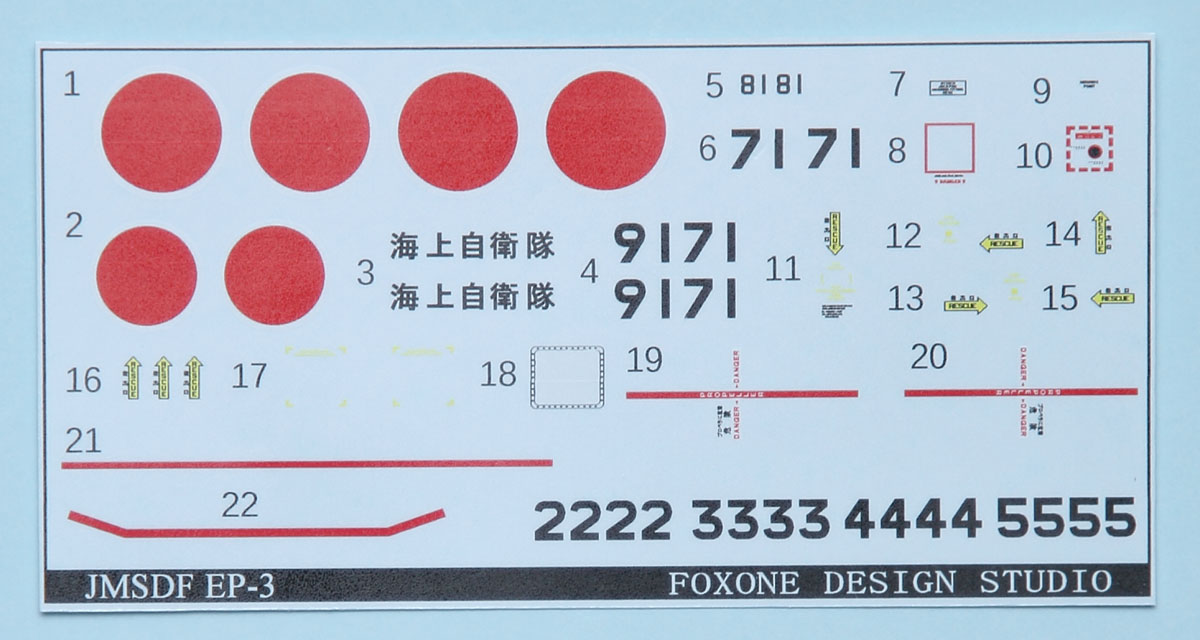 The decal sheet is simple, providing the basic markings needed. These include the national insignia, numbers, and warning stripes. There are also a handful rescue arrows, and spare decals to allow the modeler to build any one of the five JMSDF EP-3 aircraft in the overall gray scheme. One could also do the earlier white and gray scheme, with black radomes, although there might be additional markings needed for one of those.
Conclusion
This is a great conversion that is superbly executed. The quality of the parts, coupled with excellent instructions and a nice decal sheet makes for a nice all-around package. My thanks to Fox One for the review sample.