Internet Modeler : New Releases : Aviation
RSS News Feed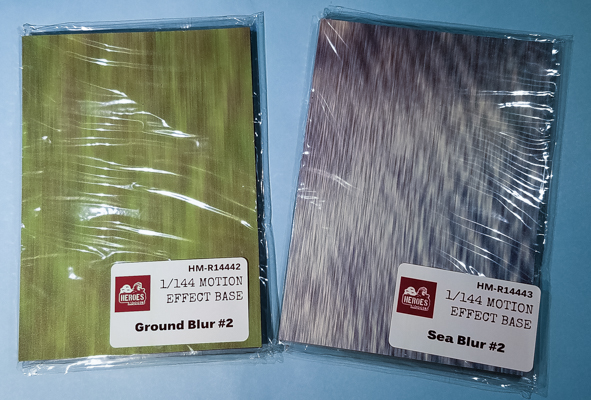 Heroes Models 1/144 Motion Effect Bases
Overview
How cool would it be if you could display a model as it appeared to be moving? Well, now you can, in a way.
The Set
Heroes Models has created a set of Motion Effect Bases to give the illusion of your model in motion. It definitely helps to suspend it above the base in some way (you can unfortunately see the shadows the lights threw on the MiG-15 in the bottom pictures) and - if displaying a model with a propellor - having some sort of prop-blur in place as well. Heroes Models has six bases, three Ground and three Sea. Pick the one you want and display your model above it.
Conclusion
Even with my MiG-15 directly on the base it looks cool. Now imagine if your model was somehow suspended above the base and it will make the motion effect that much better.
My thanks go to Heroes Models for the review bases.