Internet Modeler : New Releases : Aviation
RSS News Feed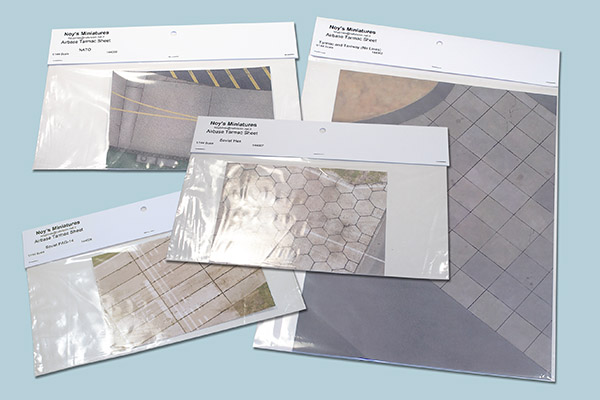 Noy's Miniatures 1/144 Display Prints
Noy's Miniatures display prints are very unique in what they represent and how a modeler uses them. There are multiple ways you can use these prints, either attach them directly to a wooden base, or even use them in a suitably sized picture frame, etc. Plus, you can either add more to them, or if you so desire, cut them up and use them in pieces. Either way you will have an excellent looking base on which to display your finished models.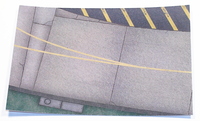 The first display print we showcase is the NATO tarmac and is aimed at enthusiasts of NATO aircraft. It is based on a European NATO runway in the 1980s and actual photos and other references were used in its creation. Such aircraft one can display on this include F-15s, F-16s, F-104s, etc.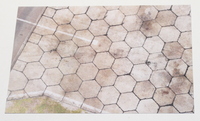 Next in 1/144 is the Soviet Hex print and this too is based on actual photos and other references. It was educating to me to know that the Hex actually started in the late 1930s and is still around. So there is such a vast number of aircraft-types one can display on this print, and not all necessarily Soviet/Russian marked, since the Hex tarmac also served other Warsaw Pact countries.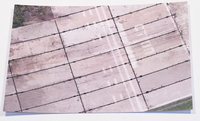 The third 1/144 print supplied by Noy's Miniatures is the Soviet PAG-14 tarmac and these actually started to show up in the 1960s and also are still around. The weathering is really nice on this display, including the weathered Cyrillic "Stop" at the end of the runway.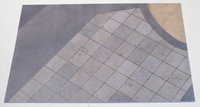 Finally, the "Tarmac and Taxiway without White Lines" is based upon photographs of an Israeli Air Force base, circa 1970. Not only does this include a concrete parking area, but it also includes two taxiways and a small desert sand section. Like all of Noy's Miniature prints, the modeler can leave the print as is, or add items to enhance the display.
If you're looking for a display to show-off your models, then definitely pick up anything from Noy's Miniatures. There are plenty of options they provide and coupled with the modeler's imagination, a unique display for your models is easy to obtain.
Huge thanks to Noy's Miniatures for sending these sets for review. If you can't find their display bases at any hobby shop, then email them and they'll reply back with information on how you can obtain yours direct.