Internet Modeler : New Releases : Book Reviews
RSS News Feed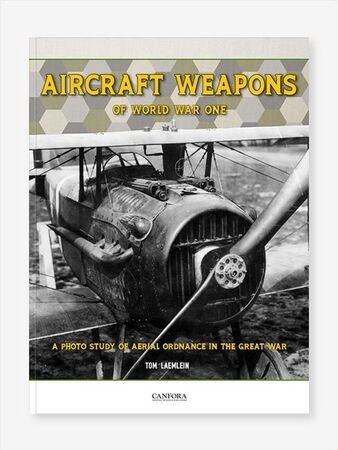 Aircraft Weapons of World War One: A Photo Study of Aerial Ordnance in the Great War
Author: Tom Laemlein
Publisher: Canfora Publishing
ISBN: 978-91-988425-0-0
Binding: Softcover
Pages: 160
Aircraft Weapons of World War One: A Photo Study of Aerial Ordnance in the Great War is an excellent tome about the aerial weapons used during the Great War. Not only does it cover maching guns but bombs and other items used in and from the air.
The book is broken out thusly:
Introduction
Detail Study of Major Machine Guns
Gunnery Training
Forward Firing Machine Guns (Allied)
Forward Firing Machine Guns (Central Powers)
Observer's Guns (Allied)
Observer's Guns (Central Powers)
Bombs & Grenades
Cannons & Recoilless Guns
If you're either a historian interested in the armament of WWI, or a modeler looking for detail shots to improve your model, this is definitely your book. The number of close-up photos of everything covered in this book is amazing, most I've never seen before. If you're looking for good photos of a Vickers, a Spandau or a Merlin, etc., then definitely pick up this book. You will not be disappointed.
My thanks to Canfora Publishing for sending this to review. It will help with a lot of builds.