Internet Modeler : New Releases : Book Reviews
RSS News Feed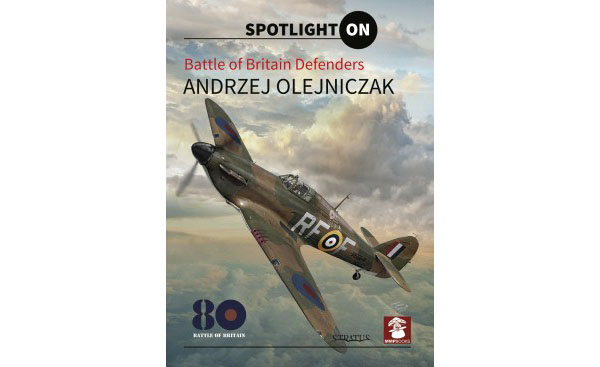 Battle of Britain Defenders
Spotlight On 24
Author: Andrzej M. Olejniczak
Publisher: Mushroom Model Publications
ISBN: 978-83-66549-14-2

Binding: Softcover
Pages: 42
Mushroom Model Publications' Spotlight On series follow a simple premise: document a single subject in an interesting fashion through profile illustrations and a detailed caption for each drawing. Prior editions have focused on a specific aircraft type, but this one opted for a different approach. This time around, the subject is the Battle of Britain and the RAF defenders.
The book presents three aircraft types in profile: the Hawker Hurricane, the Supermarine Spitfire, and the Boulton Paul Defiant. The Hurricane has twenty side view illustrations and two upper/lower illustrations, the Spitfire has twelve side view illustrations and a single upper/lower illustration, and the Defiant garners only a pair of side view illustrations and no upper/lower illustrations. The last two illustrations in the book are instrument panels, one for the Hurricane and one for the Spitfire. For the specific aircraft, several are illustrated in both sides, providing a very complete picture of the aircraft.
For those interested in aircraft illustrations, the Spotlight On series is a perfect series to have. The illustrations are done to a high quality, and the chosen subjects are either colorful or of historic significance, or sometimes even both. With this one covering Battle of Britain defenders, the resulting book will be appealing to fans of the RAF, Hurricanes, or Spitfires. My thanks to Mushroom Model Publications for the review copy.