Internet Modeler : New Releases : Book Reviews
RSS News Feed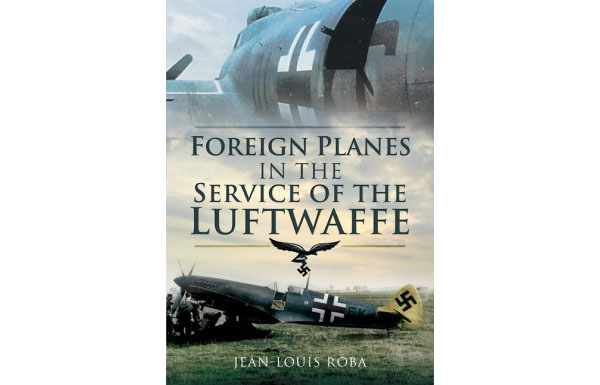 Foreign Planes in the Service of the Luftwaffe
Author: Jean-Louise Roba
Publisher: Pen and Sword Books
ISBN: 978-1-52679-644-8
Binding: Softcover
Pages: 224
While most countries utilized captured aircraft during the Second World War, no other nation went to the depths as Germany did. From capturing aircraft during the Spanish Civil War all the way through to the end of the Second World War, Germany experimented and even pressed into operational service an incredible number of aircraft. This book takes a detailed photographic look at those aircraft that entered service with the Luftwaffe throughout those years.
The book takes a chronological approach, which is probably the only logical way of breaking down this vast foreign air force within Germany. This begins with the Spanish Civil War, which the book briefly touches on, but the real expansion began with the annexation of Austria and the influx of the Austrian Air Force. When that happened in 1938, the Luftwaffe obtained squadrons worth of Fiat CR.32s and CR.20s. The addition of Czechoslovakia in 1939 added French types such as the Bloch 200 and Soviet aircraft such as the Tupolev SB, as well as the Avia B.534.
Once war broke out, the rapid movement through Western Europe resulted in the Luftwaffe obtaining aircraft from Poland, Belgium, Norway, the Netherlands, and France, all in fairly short order. Many of these aircraft were merely evaluated, but some entered Luftwaffe service as well. Likewise, some British aircraft found their way into service as well, as they retreated across the English Channel. After that, additional British types would find their way into Luftwaffe service via crash landings and forced landings.
With the war in the West covered, the book then turns towards the east and the invasion of the Soviet Union. The Luftwaffe obtained a treasure trove of aircraft in the Soviet Union due to the rapid retreat of Russian forces resulting in the abandonment of many airfields. The book then looks at North Africa and the Italian front, followed by the introduction of the Americans into the European theater. All throughout which the Luftwaffe continued to add to their ranks of captured aircraft.
The book, as noted earlier, is primarily a photographic reference, and this means that the book is packed with lots and lots of images. The caption text very likely exceeds the actual chapter text in total amount, as each photo gets quite an extensive amount of information. The photos themselves range from super clear and crisp to mediocre at best, but they all show some fairly rare aircraft types in a rare service so that's to be expected. The only downside is that all of the photos are black and white, and while it would have been nice to have seen some of these in color, the breadth and depth of coverage does make up for it.
For anyone interested in non-traditional markings on aircraft, this is definitely well worth the time to pick up and pore over. My thanks to Casemate Publishing for the review copy.