Internet Modeler : New Releases : Book Reviews
RSS News Feed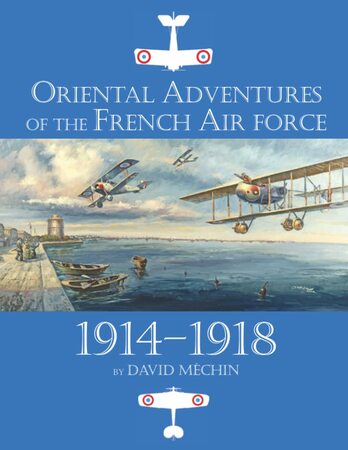 Oriental Adventures of the French Air Force 1914-1918
Author: David Méchin
Publisher: Aeronaut Books
ISBN: ‎ 978-1-953201-55-3
Binding: Softcover
Pages: 388
Thankfully Aerounaut Books continue their foray into French WWI aviation with this title about the French Air Force flying in the East during Word War I. While the title was released in September of 2022, it's quite the hefty tome and since I completely read all books sent to me for review, it took me some time to finish. But it's definitely well worth the read.
The book is broken out thusly:
Chapters
Precursors: French Aviation Maritime in Motnenegro (September-October 1914)
Nieuport Hydroplanes in Port-Saïd (December 1914-April 1916)
MF 98T in Gallipoli (January 1916)
Adventures of Escadrille MF 99 S in Serbia (1915)
Salonica and the Front d'Orient
Against the Bolsheviks in 1919
Appendices
Testimonies
Air Units
Victories and Losses
Order of Battle
Overview of British and Italian Air Units on the Orient Front
Maps
There is a lot in this book I did not know about. Unfortunately this was a "lesser" front for the French, whom tended to send all the older types of aircraft to this area. Farmans, Voisins, Caudrons, etc. and it wasn't until later during the war they sent more "modern" types: Nieuports, Dorands and eventually Breguets and SPADs. But by then the fighting was almost finished.
As with all of the French books put out by Aeronaut Books this also has numerous photos of aircraft along with plenty of color profiles. Quite a lot to whet the modeling appetite. Now if only we could start seeing new-tool models of some of the aircraft (I would really like a new 1/72 Dorand AR.1) as well as decals to match these profiles.
Huge, HUGE thanks to Aeronaut Books for this to review. Contact them direct for ordering information.