Internet Modeler : New Releases : Book Reviews
RSS News Feed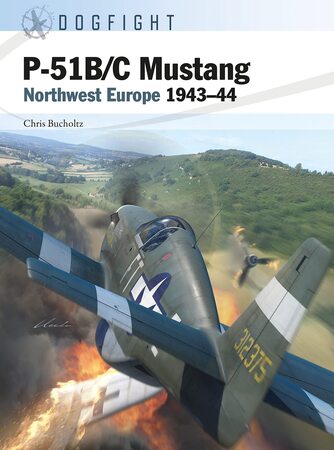 P-51B/C Mustang: Northwest Europe 1943–44 (Dogfight, 2)
Author: Chris Buchotlz
Publisher: Osprey Publishing
ISBN: ‎ 978-1472850041
Binding: Paperback
Pages: 80
This is the first time I have read one of Osprey's Dogfight titles. It's an interesting concept, one most people will find intriguing. First, a look at the layout of the title:
Chapter 1:

In Battle

Chapter 2:

Setting the Scene

Chapter 3:

Path to Combat

Chapter 4:

Weapon of war

Chapter 5:

Art of War

Chapter 6:

Combat



The book also has the following:
Aftermath

Appendices

Acknowledgments

Selected Sources

Index
While the book technically isn't "for modelers", I think most modelers interested in the early-mark P-51 Mustang will truly enjoy this book. I know I did, and I'm not a big fan of the aircraft (heathen that I am). Even so, it puts the aircraft in general in a good light, and specifically how it was used as a weapon of war. And how much it was truly needed at that time.
Not only are there anecdotes about a number of Mustang pilots but there is also discussion about how the aircraft came to be, how it was used, and how it was improved into the penultimate version of the Mustang, the P-51D.
What gives this series of titles their namesake is not only a visual of a couple of dogfights using the Mustang, but excellent narrative to highlight the visual. You can follow along in the flow of the event, by flipping the pages to the graphic as you're reading the text. If I was to complain - and trust me, this is very minor - it would be that the graphic isn't separate from the book. As I flipped the pages back and forth I tended to lose my place. Yes, I know it's just me, but to have both side-by-side would be better.
But don't let that personal complaint keep you from picking up this book. The author has done a wonderful job explaining the role of the early Mustang in the war in Europe, and how it shaped the last part of the war. I truly enjoyed reading this title.
My thanks to the author for allowing me to review this book.