Internet Modeler : New Releases : Book Reviews
RSS News Feed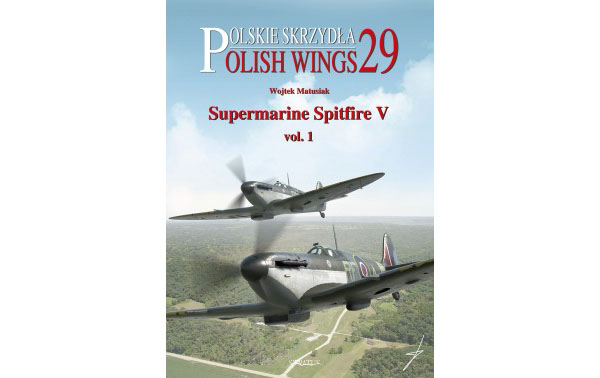 Supermarine Spitfire V Volume 1
Polish Wings 29
Author: Wojtek Matusiak
Publisher: Stratus
ISBN: 978-83-66549-12-8

Binding: Softcover
Pages: 96
The Supermarine Spitfire Mk V was the Spitfire variant used the longest by Polish pilots, so it makes sense that this type would be covered in Stratus' Polish Wings series. After 28 other titles in the series we have finally reached this most popular Spitfire variant. Like other titles in the Polish Wings series, this book details those Polish aviators that flew the type during the Second World War, and does so in a well written text, copious photos, and color illustrations.
The 1st Polish Wing received their first Spitfire Mk Vs in August of 1941 and by mid-September all three squadrons (306, 308, and 315 Squadrons) had transitioned to the type. The 2nd Polish Wing and 3rd Polish Wing followed suit, and with other squadrons moving into these units just about every Polish unit in the RAF ended up flying the Spitfire Mk V.
This first volume provides a short history on those three Polish Wings and more detailed operational histories on several of the individual squadrons. This one covers 302 'City of Poznan' Squadron, 303 'Kosciuszko' Squadron, 306 'City of Torun' Squadron, and 308 'City of Cracow' Squadron. Each unit is documented with copious photographs, some of which are in color, and for many of the aircraft shown in the photos are also duplicated in the color profile illustrations. These are done to a high level of quality and do an excellent job of showing how these Spitfires appeared in theater.
The Polish Wings series have always been an interesting set of books, and this one is no different. For anyone interested in either Polish aviation or the Spitfire itself, this is a good title to have, and I look forward to the second volume. My thanks to Mushroom Model Publications for the review copy.