Internet Modeler : New Releases : Book Reviews
RSS News Feed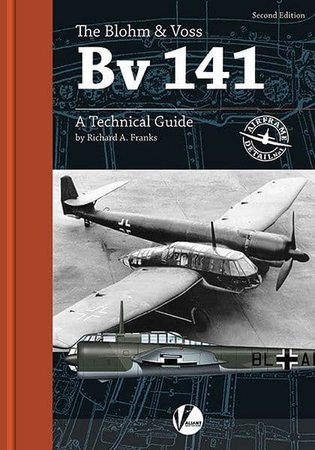 The Blohm & Voss Bv 141: A Technical Guide Second Edition
Author: Richard A. Franks
Publisher: Valiant Wings Publishing
ISBN #: 978-1-912932-19-1
Binding: Softcover
Pages: 66
Due to the high demand of the first edition and it being out of print, Valiant Wings Publishing has decided to re-publish this title as a Second Edition. The biggest difference between the first and second editions are an updated model kit and accessories Appendix. Otherwise this book is about the same as the First Edition.
The book is divided into the following sections:
Technical Description
Camouflage & Markings
Building a Bv 141
This last section has a modeler - Steve A. Evans - building the Hobby Boss 1/48 Bv 141B and doing a very nice job of it. Finally, the last section of the book has two Appendices: 1) Bv 141 Kits, Accessories and Decals, and 2) Bibliography.
If you have any interest in the Blohm & Voss Bv 141 from either a historical or modeling perspective, this book, I feel, is a must.
I definitely thank Valiant Wings Publishing for sending this book to review.