Internet Modeler : New Releases : Book Reviews
RSS News Feed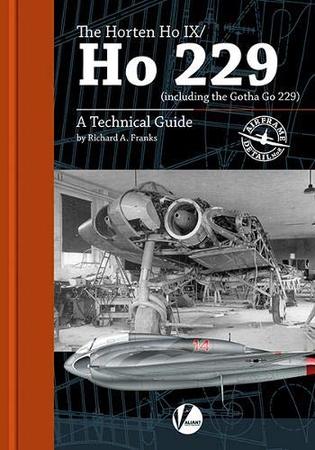 The Horten Ho IX/Ho 229 (including the Gotha Go 229)
Author: Richard A. Franks
Publisher: Valiant Wings Publishing
ISBN #: 978-1-912932-10-8
Binding: Softcover
Pages: 66
Number eight in their Airframe Detail series of books from Valiant Wings Publishing is on the Horten Ho IX/Ho 229. As I mentioned with their Hs 123 book this release can be considered the "go-to" book for the Horten Ho IX/Ho 229. But also like their Hs 123 book, this one too has many grammatical and syntax errors. I just hope it isn't the norm. Be that as it may, it should not stop you from picking up this book. Not only are there plenty of period photographs, which is great because not many exist, but there are also many pictures of the sole existing example that currently resides in the Smithsonian Institute at the Steven F. Udvar Hazy Center at Dulles Airport. The book is broken out thusly:
Introduction
Technical Description
Camouflage & Markings
Small Scale Horten: Zoukei-Mura

1/72

by Libor Jekl
There are also three appendices:
Horten Ho IX/Ho 229 Kits
Horten Ho IX/Ho 229 Accessories/Masks

Bibliography
All-in-all more than enough for building any Horten Ho IX/Ho 229 model and plenty to satisfy anyone curious about the history of the Horten Ho IX/Ho 229. The Zoukei-Mura 1/72 build by Libor Jekl is again a superlative build but I had personally hoped to see him build their 1/144 kit as well. In fact, I would really like to see more 1/144 builds in their books overall, but Valiant Wings publishing provide plenty as it is with regards to modeling types covered.
Many thanks goes to Valiant Wings Publishing for providing the book to review.