Internet Modeler : New Releases : Book Reviews
RSS News Feed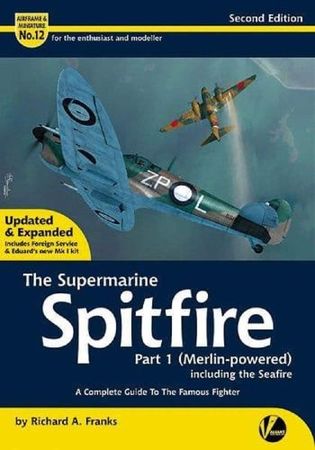 The Supermarine Spitfire – Part 1 (Merlin-powered) including the Seafire Second Edition
Author: Richard A Franks
Publisher: Valiant Wings Publishing
ISBN: 978-1-912932-14-6
Binding: Softcover
Pages: 272
Since this is the Second Edition of this book, see my original review for what the book contains. This second edition not only adds a lot of "stuff", like an expanded kit selection (including kits that were released post-2018), updates to some of the profiles and their captions, an extended section covering the Spitfire's use in foreign service, etc.
Another difference from the first edition is with the models built for this publication. Two are carried over from the first edition and one new build has been included. The first edition had four builds: Airfix 1/72 Mk. II, Eduard 1/72 Mk. IXe, Eduard 1/48 Mk. IXe and Tamiya 1/32 Mk. IXc. The second edition kept only two of those but added a new build: Airfix 1/72 Mk. II, Eduard 1/48 Mk. I and Tamiya 1/32 Mk. IXc. If you don't have the first edition then you're losing out on some excellent builds of the two Eduard kits. A shame, actually, but understandable to keep the page count down, even as the page count increased by 32 pages.
This is definitely THE title to acquire for building a Merlin-engined Spitfire.
I still thank Valiant Wings Publishing for sending this to review.