Internet Modeler : New Releases : Book Reviews
RSS News Feed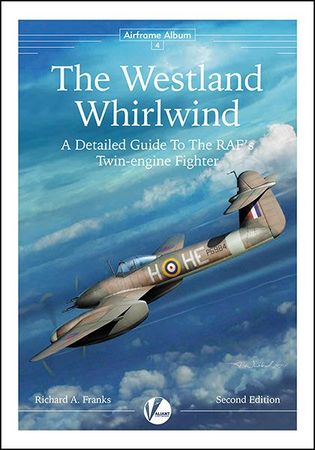 The Westland Whirlwind: A Detailed Guide To the RAF's Twin-engin Fighter Second Edition
Author: Richard A Franks
Publisher: Valiant Wings Publishing
ISBN: 978-1-912932-22-1
Binding: Softcover
Pages: 98
Another re-print from Valiant Wings Publishing, this time taking the page count from 82 to 98. Additions include the 1/32 Hobby Boss build; 1/48 scale plans; etc.
The book is broken up into the following chapters:
Technical Description
Evolution - Prototype, Production and Projected Variants
Camouflage & Markings
Production
Big-Scale Whirlwind
There are also the following Appendices:
Kit List
Accessory & Decal List
Bibliography
An excellent book, one a Whirlwind modeler must have.
My thanks to Valiant Wings Publishing for sending this review copy.