Internet Modeler : New Releases : Book Reviews
RSS News Feed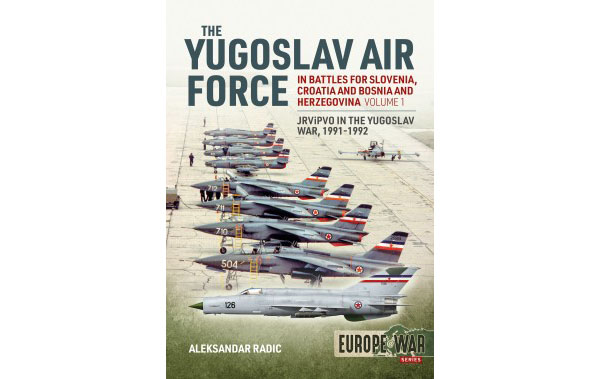 The Yugoslav Air Force In The Battles for Slovenia, Croatia, and Bosnia and Herzegovina, 1991-1992 Volume 1
Europe @ War Series
Author: Aleksandar Radic
Publisher: Helion & Company
ISBN: 978-1-912866-35-9

Binding: Softcover
Pages: 88
The transformation of central and eastern Europe in the late 1980s was both rapid and varied from nation to nation. Some transitioned from communist rule to democracy relatively painlessly, while others experienced varying levels of difficulty. The former Yugoslavia fell into this latter group, with the end result being various levels of armed combat between all the factions involved. This book is the first to provide a detailed look at the Yugoslav Air Force in these skirmishes, through archival research and personal anecdotes.
Yugoslavia more than any other eastern European nation had strong divides within its population. Religious and national lines had already segregated populations in Yugoslavia, and when autonomy became an option for these people, they quickly began demonstrations. The communist Yugoslav government at the time did not recognize the strength of these movements, then ended up dividing themselves along the same ethnic lines. The result was ineffective leadership at the federal level that left the Yugoslav Air Force without clear direction.
Because of this, and because one of the primary roles of the Yugoslav Air Force was transporting and protecting federal employees, the Air Force found itself in conflict pretty much from the beginning. Attack missions began almost immediately after the Slovenes shot down two helicopters, and then as the conflict between the Serbs and Croats reached its head in 1991, the Yugoslav Air Force found itself in the midst of an all out war.
The author has done an admirable job of scouring archival materials and first hand sources to put together as complete a story as possible on the Yugoslav Air Force during this period. The aircraft used are well documented in text, photographs, and illustrations, and the ancillary illustrations and tables help connect all the various elements into an excellent book on the subject. For anyone interested in Yugoslav aviation, this is a good book to have. My thanks to Casemate for the review copy.