Internet Modeler : New Releases : Book Reviews
RSS News Feed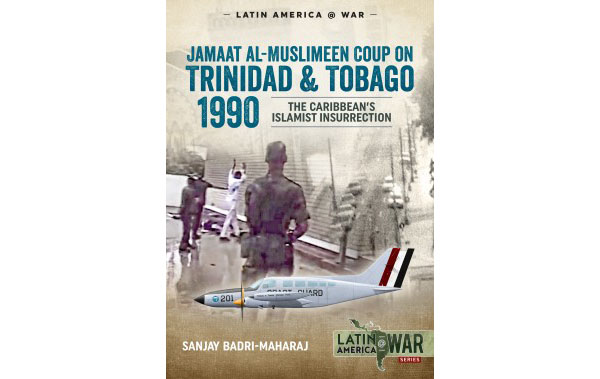 Trinidad 1990: The Caribbean's Islamist Insurrection
Latin America @ War Series
Author: Sanjay Badri-Maharaj
Publisher: Helion & Company
ISBN: 978-1-913118-72-3
Binding: Softcover
Pages: 64
One of the great things about Helion & Company's @ War Series is the introduction of some fairly obscure conflicts to a broader audience. Such is the case of this title that focuses on an uprising on a small island in the Caribbean in 1990. Not many people could pick out Trinidad on a map, and even fewer know about the radical Islamist insurrection that occurred in the summer of 1990. This book will correct that with a detailed analysis of the events on Trinidad during that summer.
The book begins with an overview of the political and population demographics of Trinidad, which is interesting in having a large portion of the population being of Indian descent. This brought both Hindu and Muslim religions to the small nation. While those tended to be moderate in their views, the Afro-Trinidadian Muslim population shifted to a more radical stance. This population was small in relation to the whole island, but that did not dissuade them from trying to seize power.
By the summer of 1990, some poor decisions by the government and an economic recession helped fuel Imam Yasin Abu Bakr and his Jamaat-al-Muslimeen group to attempt seizing power. With just over 100 people in the insurrection, the group captured the entire local government leadership, including the Prime Minister of Trinidad, Arthur N.R. Robinson, as well as the government-owned television & radio networks. They held these people hostage for six days and occupied the Parliament Building and television & radio studios.
During this time, the local police was unable to deal with the insurrection and quickly abandoned Port of Spain, leaving the capital city without a security force for several hours until the military assembled a force and took control. Ultimately it was this military force that was able to first contain and then defeat the Islamist insurrection, and it did so without requiring any assistance externally.
Complementing the thoroughly researched text, this book also includes dozens of photographs that show the participants, vehicles, and aircraft that took part in the events in the summer of 1990. To further detail the equipment used, there are a handful of color illustrations that show the schemes worn by the armored cars, insurrectionists, military soldiers, fixed wing aircraft, and helicopters. A bibliography and end notes are also included for those readers who wish to delve deeper into this event.
For those interested in lesser-known historical events, this is an excellent book to pick up. It is a fascinating story that continues to have an effect in the world today, as radical Islamic Trinidadians have been captured fighting for ISIS in the Middle East. My thanks to Casemate Publishing for the review copy.