Internet Modeler : New Releases : Figures
RSS News Feed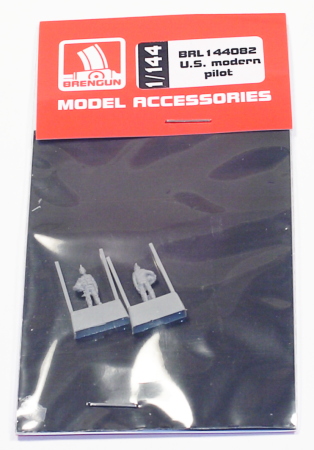 Brengun 1/144 U.S. Modern Pilot
A short time ago, Brengun had released a set of 1/144 MiG-21 pilots to go along with the excellent Eduard kit. Now we have a match for them on the "other side of the world", with this release of their U.S. Modern Pilots.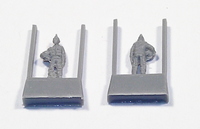 There are two pilots in a package. While, unfortunately my camera lens doesn't do well with up-close pictures, but you can be sure the molding on these figures is first rate. With the proper amount of washes and dry brushing, these figures will - sorry for the cliché - come to life.
Once they're completed, they will enhance any U.S. jet on any display base. By all means be sure to pick up a set if you're wanting to complete a U.S. modern diorama or display.
Our thanks to Brengun for supplying these figures for review.