Internet Modeler : New Releases : Figures
RSS News Feed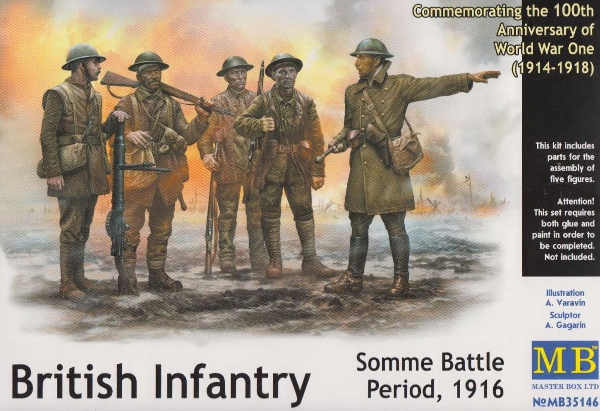 Master Box 1/35 British Infantry, Somme Battle Period, 1916
The Soldiers
The Battle of the Somme began on July 1st, 1916 with a British attack on the German lines. This was a dark day in the annals of warfare, for Britain sustained its worst losses in the history of the Empire: approximately 60,000 soldiers were killed, wounded or captured. The British soldiers were part of the so called "New Army", which was composed mostly of volunteers. The Battle of the Somme was a series of engagements that lasted until November 19th, 1916.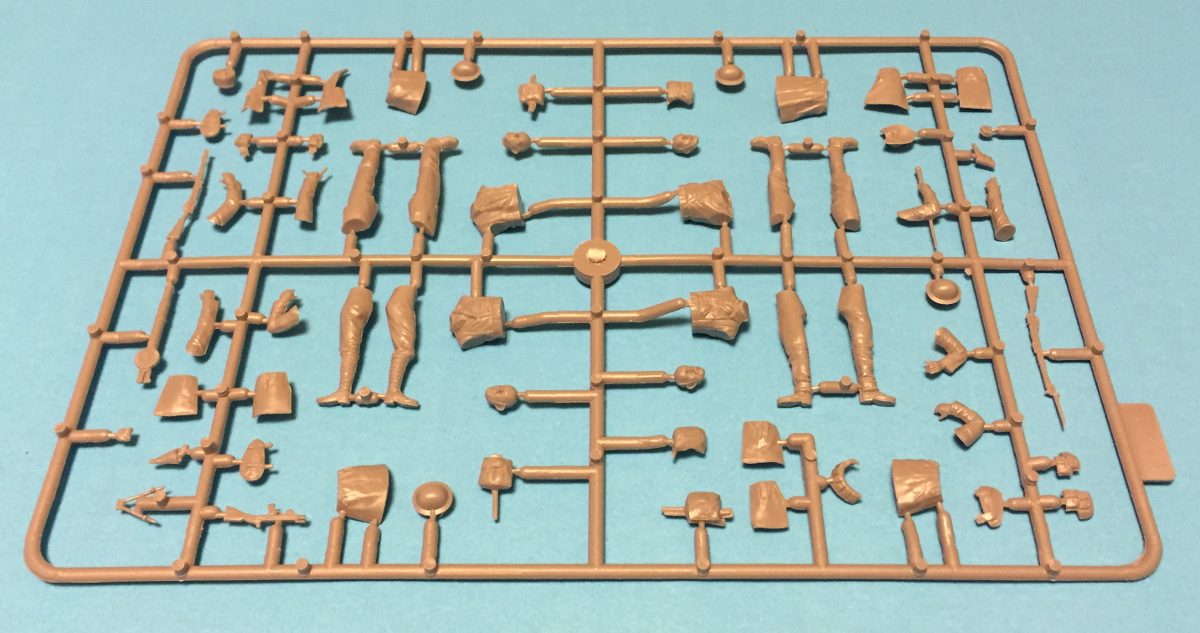 The Models
The figures come in a sturdy end-opening box with a superb illustration of 5 soldiers on the front. The kit consist of 66 pieces on 2 sprues of grey plastic. Each figure consists of approximately 9 parts, with a separate head, torso, legs and arms. The figures are well cast, with no flash on any of the parts. They were sculpted by "A.Gagarin," and he does nice work. The poses are good, the faces are well rendered, and several of the figures display convincing ponderation (weight shift). Thanks to the Soldiers of Fortune website I was able to learn what the soldiers carried into battle:
Mk.I Brodie helmet.
1902 SD tunic.
1902 SD trousers.
Grey back shirt.
B5 WWI ankle boots.
Long putties (worn over the boots).
PH anti gas hood.
Smoke hood pouch.
SBR mask and bag.
SMLE Enfield rifle.
1908 SMLE Webbing rifles sling.
1907 bayonet.
SMLE 5 rounds and clip.
Cotton SMLE 303 bandolier.
Mills grenade.
1908 Mk2 Webbing set.
One of the soldiers has a machine gun. The back of the box has a photograph of the 2 plastic sprues on the right side, and pictures of each assembled figure on the left, in lieu of paper instructions. Color callouts are for Lifecolor and Vallejo paints.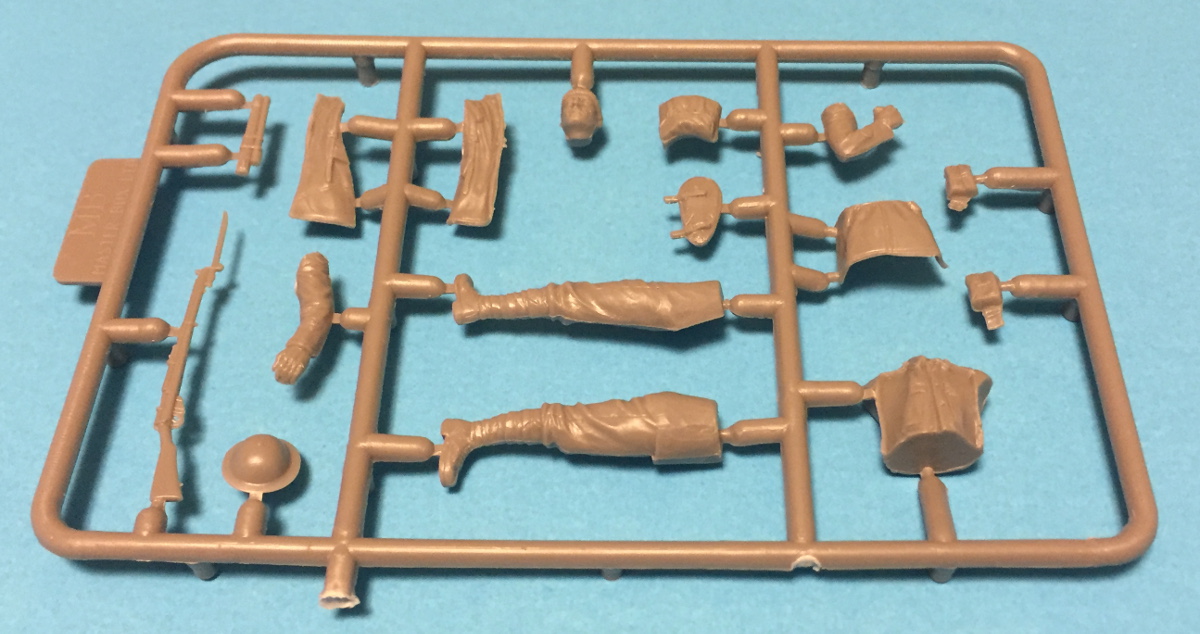 Conclusion
I would never claim to be an expert on either figures or World War I, but I like these figures. They are well sculpted, well proportioned, and well equipped. I regard them as the perfect chance to try my hand at figure painting, and I think they can form the basis of a very convincing diorama. I recommend this figure set and I would like to thank Master Box for providing the review sample.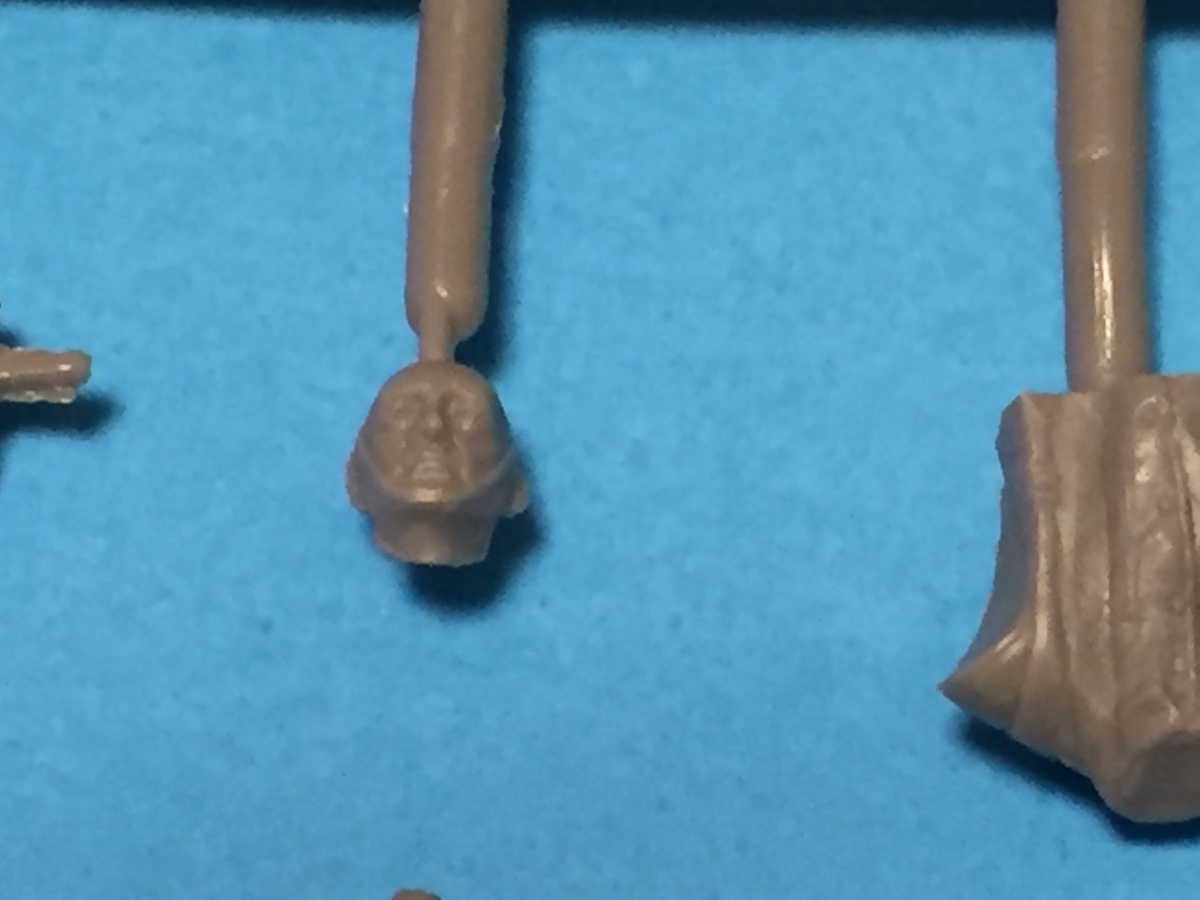 References
Soldier of Fortune website article on British Army uniforms from the Somme, 1916:
https://www.sofmilitary.co.uk/re-enactor-info/british/british-ww1-soldier-uniforms-and-equipment/ww1-1916-somme-soldier.aspx