Internet Modeler : New Releases : Figures
RSS News Feed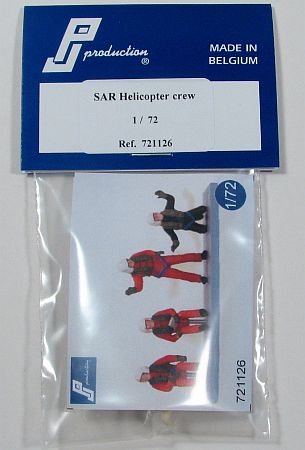 PJ Productions 1/72 SAR Figures
Another new release from PJ Productions is this 1/72 figure set for a Search and Rescue (SAR) Helicopter crew. While there isn't anything in the package aside from the resin pieces and a color print of them assembled, it's difficult to tell what these are meant for. However, they shouldn't be difficult to adapt to almost any country.
While the figure depicted as "crouching" consists of legs, arms and a torso, the other three figures in the set are each cast as one piece. The detail is nice and with the right amount of washes and dry-brushing can be made to look excellent.
Thank you to PJ Productions for sending this SAR figure set in for review.