Internet Modeler : New Releases : Ships
RSS News Feed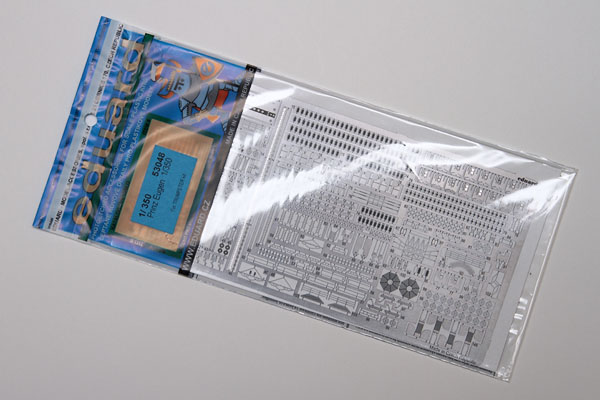 Eduard 1/350 Prinz Eugen Detail Set
Overview
Few model subjects benefit from photoetch as much as ship models do. The petite details capable in photoetch just seem tailor-made to ship models, with their railings, antenna masts, and hatches. Eduard continues to provide some quality ship detail sets, and this latest one covers the Trumpeter 1/350 Prinz Eugen.
The Detail Set
For those not familiar with ship photoetch sets and are coming into this set from one of Eduard's aircraft sets, be prepared for a parts count shock. Looking at the part numbers, it looks like the set goes up to 145, but that's just scratching the surface. Many individual part numbers cover several copies, like multiple gun shields. In fact, part number 15 contains over 100 examples, and most of the set consists of small parts, so be ready for a lot of trimming tiny pieces of metal. On the positive, while there are a huge number of parts, for the most part they are flat or have single bends, so the application part will be much easier.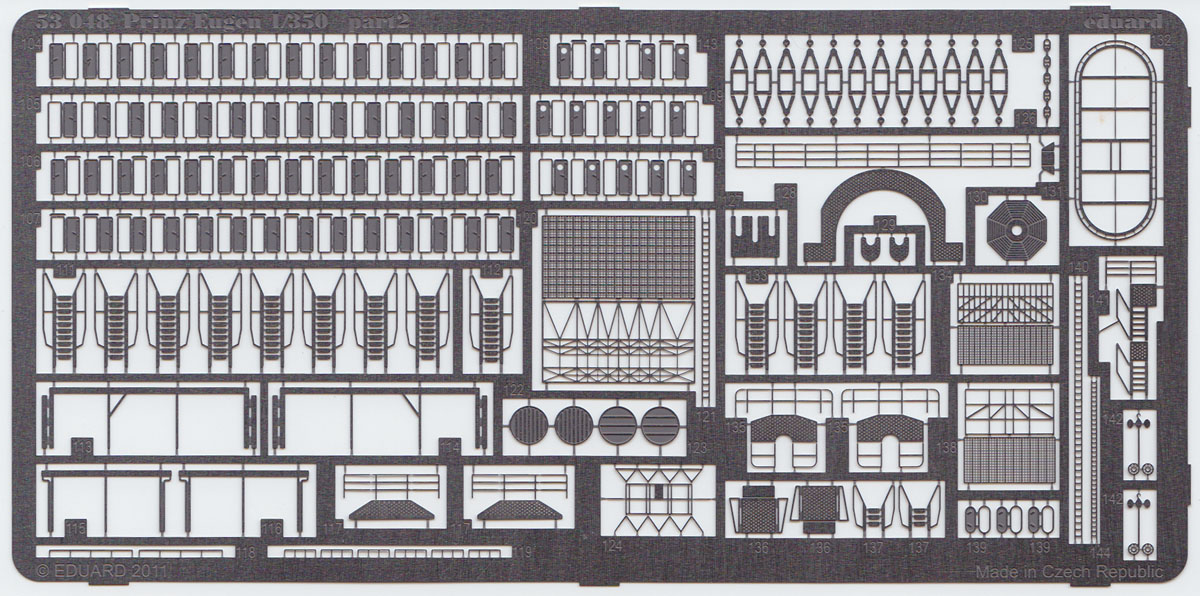 While I could go into detail as to everything this set covers, I think I will just give a brief overview. The instructions cover eleven pages, after all, and there are hundreds of parts. So, in short, here's the brief overview. The set comes with replacement anchor chains, both fore and aft. The turrets get ladders and hatches, while the smaller guns get replacement gun shields. The doors can be used in either open or closed setups, with open doors having interior details for the doors. For the superstructure, there are supports for overhangs, more hatches, and porthole covers, as well as replacement ladders.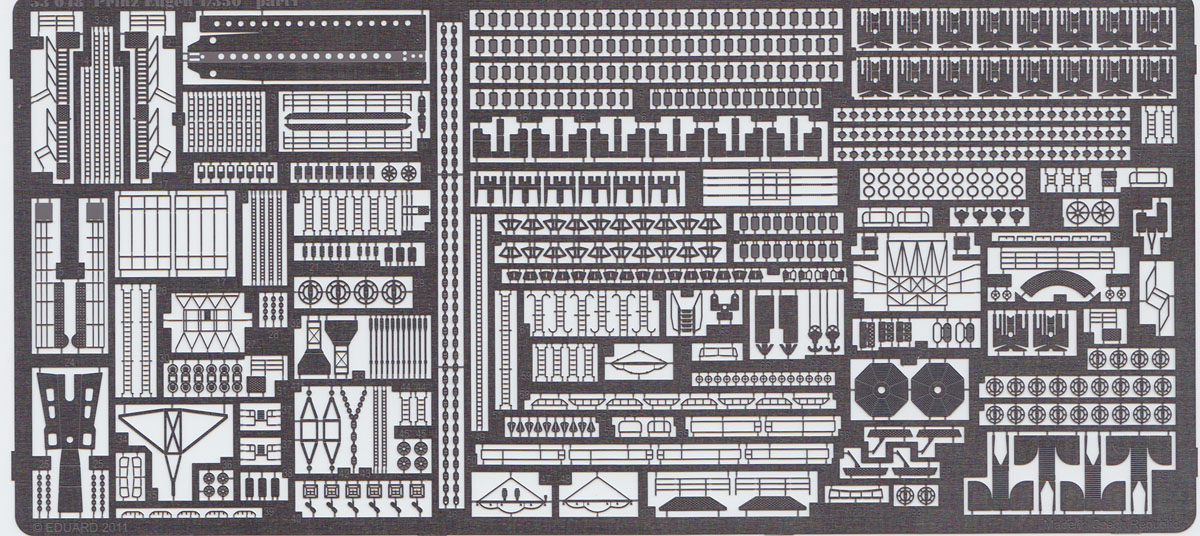 One of the more impressive replacements for the kit comes with the antenna arrays, and these are definitely a big improvement over the kit parts. There are also mast additions in the form of ladders and arms, updates to the signal lamps, and a replacement catapult for the seaplane. The funnel gets a new cover, more ladders, and a catwalk. The ship's boats also get some new details, with cabin details, oars, and other tidbits.
One thing you'll notice is that this set does not have railings. The reason for this is that it would double the size of this set, and many modelers just want railings and not all the other details. So, Eduard provides those separately, in a different set.
Conclusion
This is a complex yet at the same time simple update set for your Trumpeter 1/350 Prinz Eugen. Complex in that there are lots of parts to deal with, but simple in that you won't have to fold many of them. The improvement over the kit parts is significant, though, and it will be well worth the effort to putting all these parts on your model. My thanks to Eduard for the review sample.