Internet Modeler : New Releases : Ships
RSS News Feed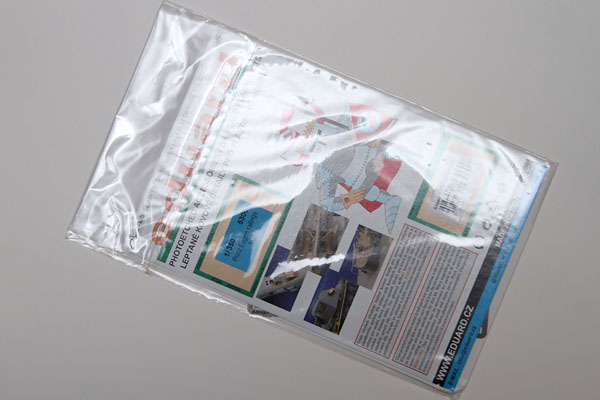 Eduard 1/350 Prinz Eugen Railings
Overview
Ships at seat tend to move around quite a bit, and as one of the main goals is to keep your sailors on the vessel, some sort of regular restraint system is needed. This comes in the form of railings surrounding the ship, and in standard ship scales, it is impossible to create these railings in injection plastic, or even resin, and have them look right without being excessively fragile. If there ever was a subject that was tailor-made for photoetch, this is it.
The Set
Trumpeter's 1/350 Prinz Eugen is a good model out of the box, but it can be made much better through the addition of photoetch railings. Eduard's latest set provides just that, and to give an idea of just how extensive ship railings are, this set contains two frets of photoetch, one of which is absolutely huge. While the Prinz Eugen detail set that I reviewed earlier had lots of parts with minimal folding, this set has relatively few parts but will require quite a bit of folding.

The railings basically follow all of the various decking on the ship. This includes the main deck as well as the superstructure. It can be confusing to follow at first, but the instructions are very clear in the placement. For the main deck, these railings will be fairly easy to apply, as they run in pretty much a straight line. The superstructure, though, has some odd shapes and angles, so be ready for some fun there. The end result will be well worth the effort, as just adding photoetch railings can significantly improve the realism of your ship model.

Conclusion
While a bit challenging to apply, this set should really be considered an essential addition to the Trumpeter 1/350 Prinz Eugen. Coupled with the detail set and your finished model will be beautifully detailed. My thanks to Eduard for the review sample.