Internet Modeler : New Releases : Ships
RSS News Feed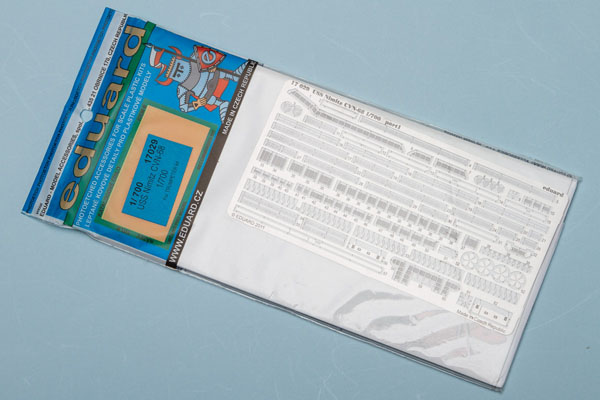 Eduard 1/700 USS Nimitz CVN-68 Photoetch
Overview
Trumpeter's 1/700 USS Nimitz aircraft carrier kit builds up into a very nice model. Out of the box, it's nicely detailed and looks great when finished. With ship models, though many of the details are just too petite to be accurately reproduced in smaller scales. This is a subject that photoetch is perfect for, and this latest set from Eduard covers the bases for this kit.
The Photoetch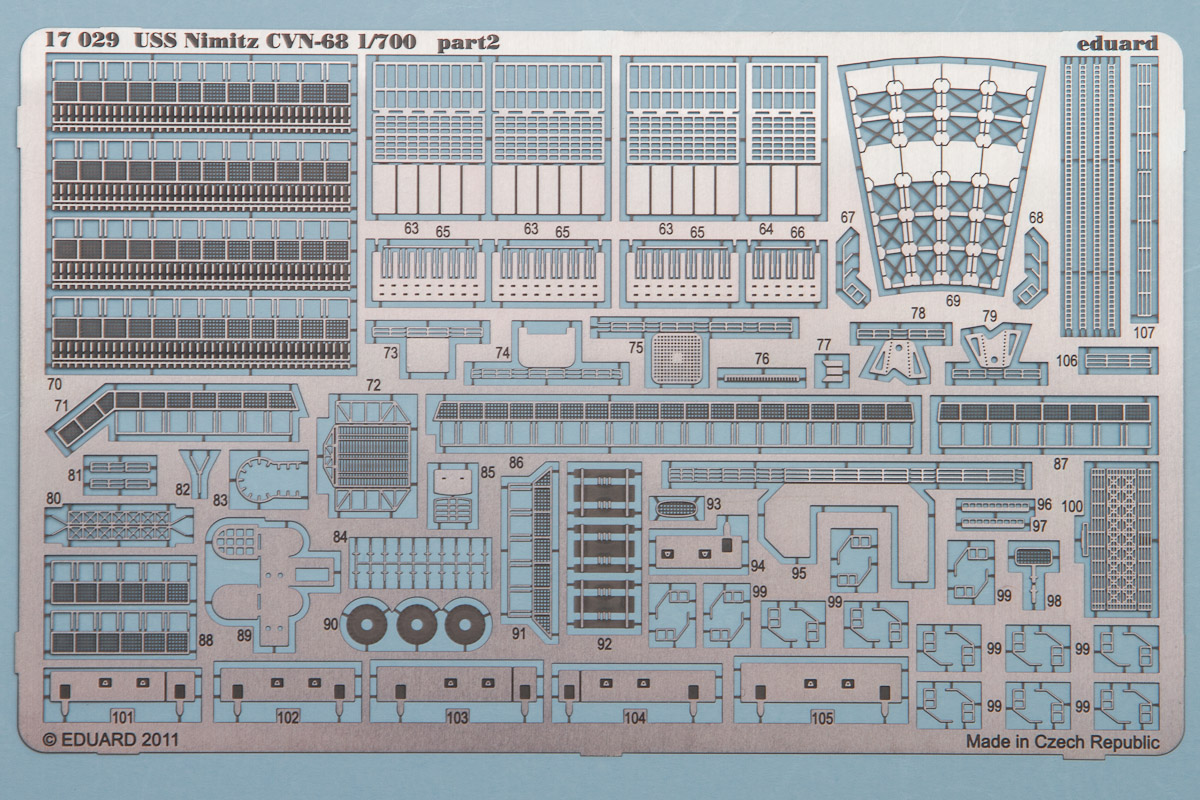 This is a comprehensive set that covers large areas of the Trumpeter kit. There are three pieces of paper for the instructions, with two pieces being printed front and back (the third is side views showing flat details that are applied). Some of the basic hull details include elevator edges, stair railings, and screws. The deck gets some nice photoetch blast deflector details, and various deck edge nets.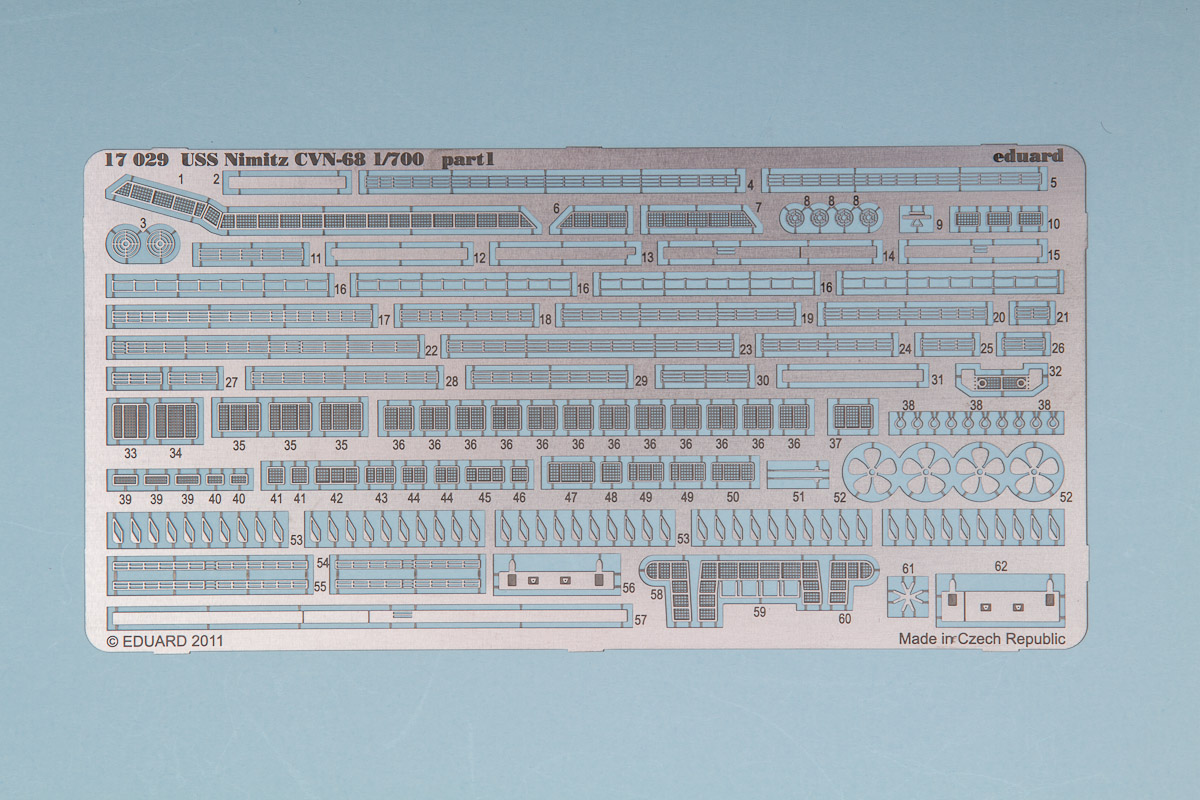 One of the more popular uses for photoetch is for aerials, and this set provides quite a few of those. Some of these are dished, and the instructions show how to represent those effectively from the flat photoetch. There is one array that includes the support tower, which is much finer than the kit part. There are plenty other details in this set not documented here, and the end result will be a much more realistic model when finished.
Conclusion
For those looking to improve the Trumpeter kit with some basic essentials like railings, this photoetch set is great. The other parts provided just go further to provide even more detail. If you have the Trumpeter 1/700 Nimitz, definitely give serious thought to adding this set to the box. My thanks to Eduard for the review sample.