Internet Modeler : Features : Space/Sci Fi
RSS News Feed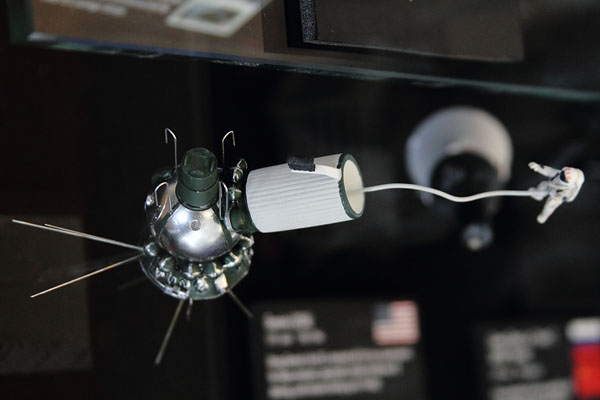 RealSpace Models 1/72 Voskhod II
Overview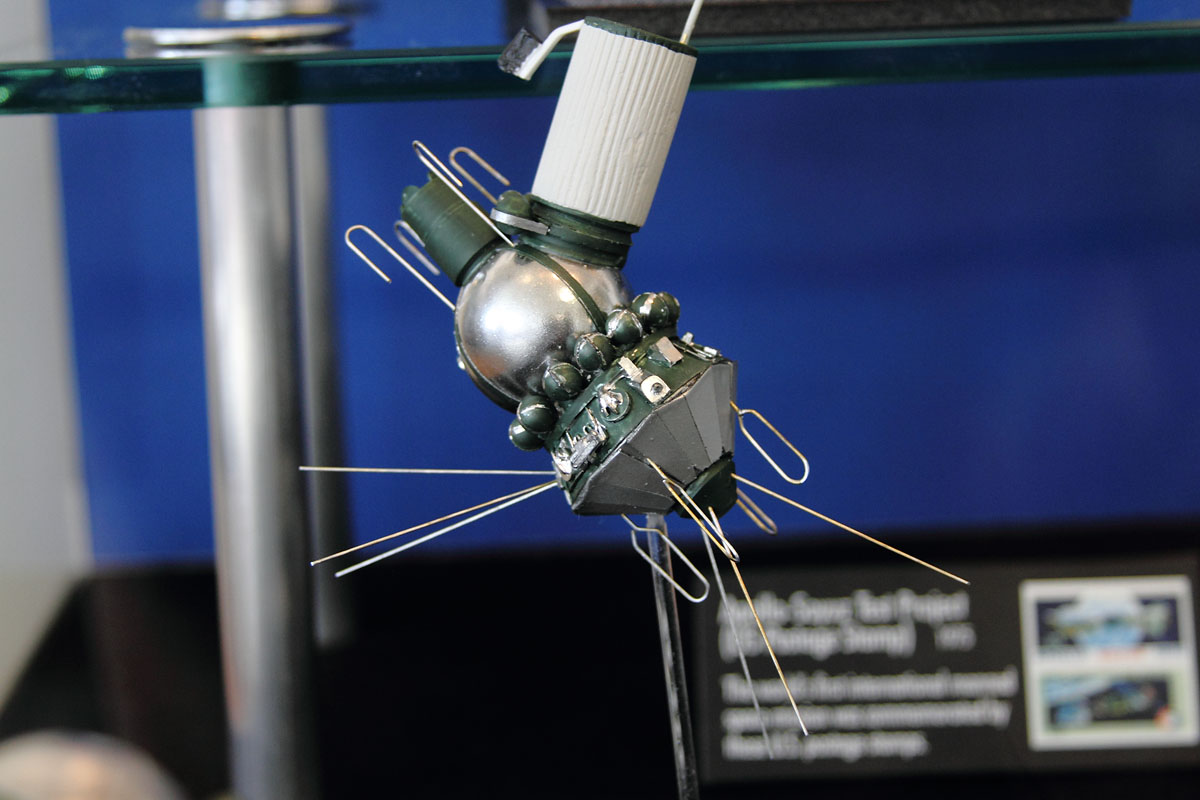 The USSR's Voskhod II mission was the first space walk by a human. The Voskhod capsule was piloted by Pavel Belyayev while co-pilot Alexei Leonov performed the excursion. The space walk lasted about 20 minutes. Alexei had problems in re-entering the spacecraft because his space suit had enlarged slightly. He had to let air leak out of his space suit in order to squeeze back inside.
The Kit
This 1/72 scale kit consists of nine (including a star shaped base) well cast resin pieces, one plastic space man figure, and enough rod and wire to mount the model to the base and the figure to the space craft and make the antennas. Construction notes are hand drawn on two sides of a sheet of paper. Searching the internet for photos and video helped me in assembly.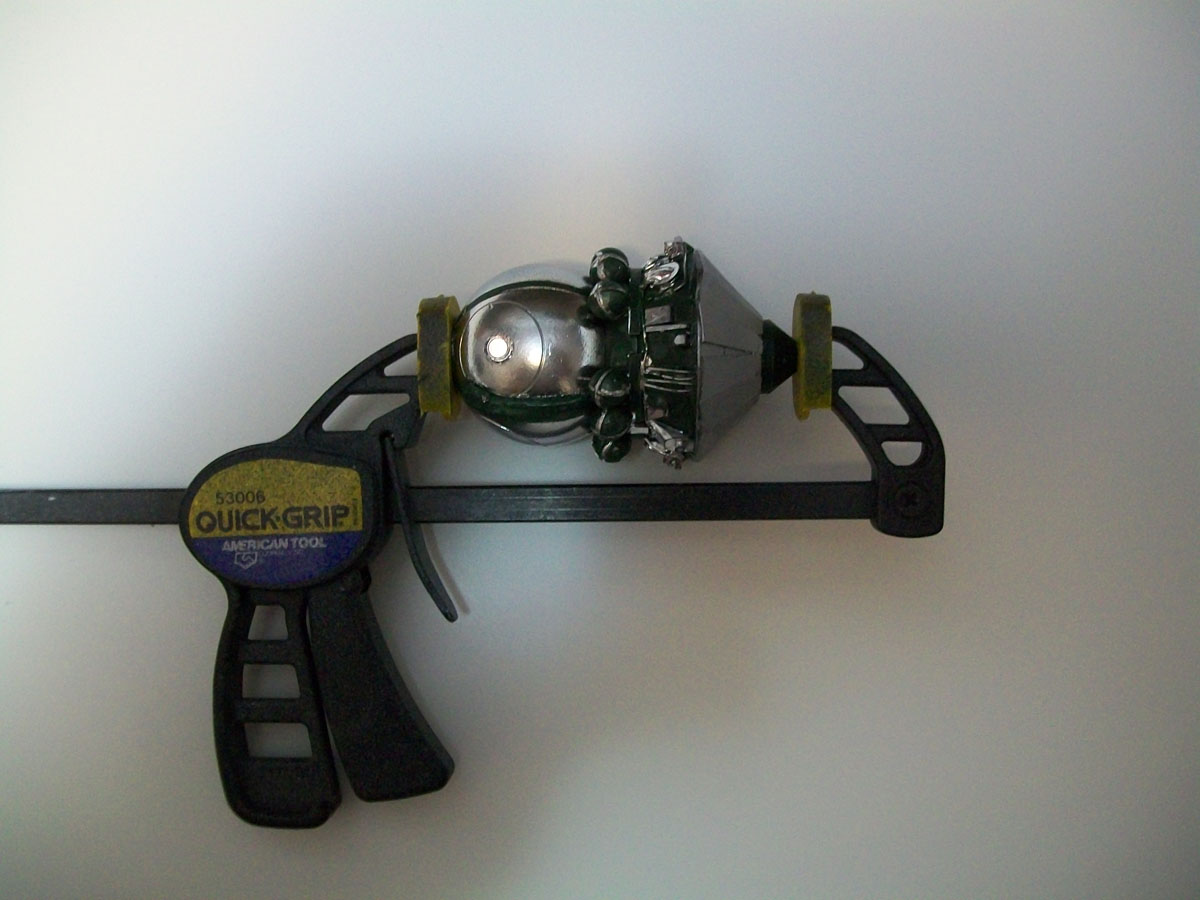 On my sample the pour stubs were discreet and cleaned up quickly. The excursion shroud for some reason had extra smudges in the grooves and these were cleaned up with a rotary tool.  At this point I did something I've never done before in building a model—I painted it before assembly. I drilled mounting holes in the major components and mounted them on a rod to prime and paint. The silver areas were painted with Alcad II paints and the parachute container and excursion shroud were painted with acrylic paint. When the Alcad II was dry I hand-painted the green areas indicated in the instructions, again with the acrylic paint.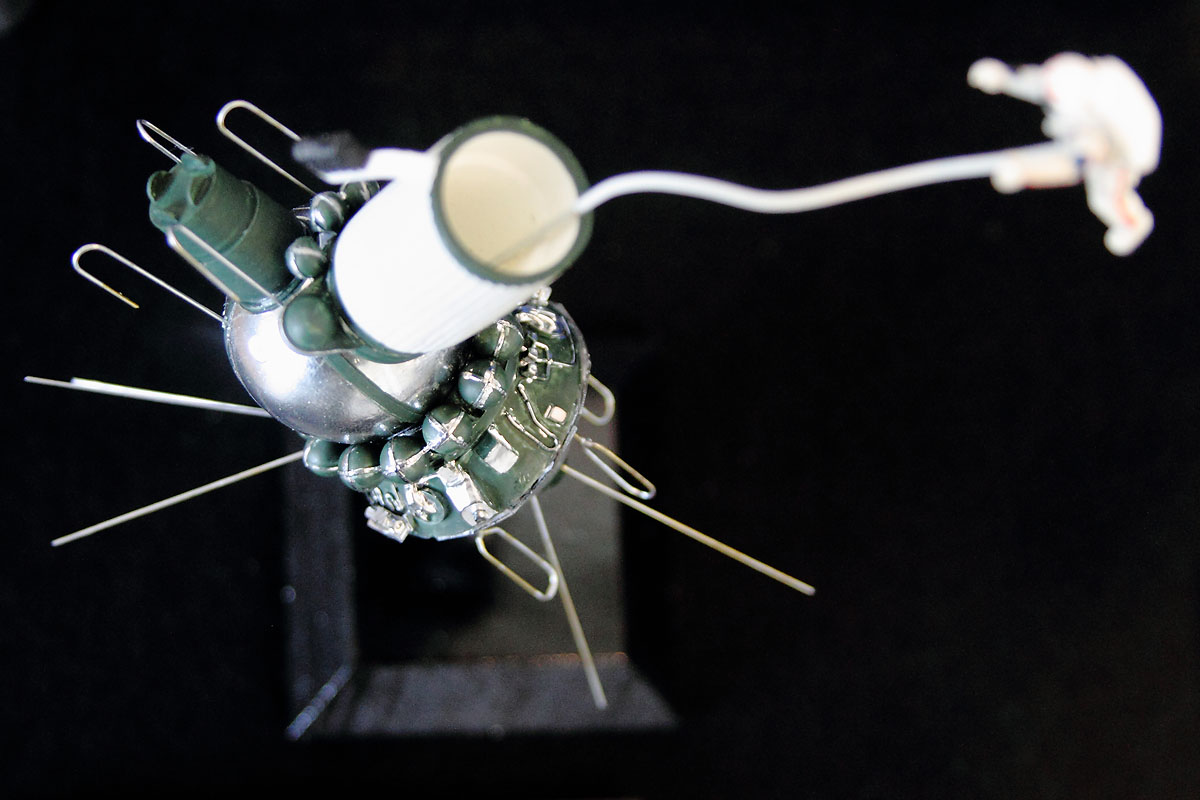 The three major components were epoxied together, with cyanoacrylate for everything else. The fit is very good. Small indents are molded in the antenna positions and these areas were drilled out as well as the hole for the mounting rod. Once mounted on the stand, the antennas were bent to shape and glued in place. The figure is shown with just a black visor, but the internet searches revealed more detail and these were painted on and figure glued to the model.
Conclusion
I spent ten to twelve hours on this kit, most of which was hand painting the details. Assembly is straight forward and I didn't encounter any difficulties.
Recommended.