Internet Modeler : Features : Special Reports
RSS News Feed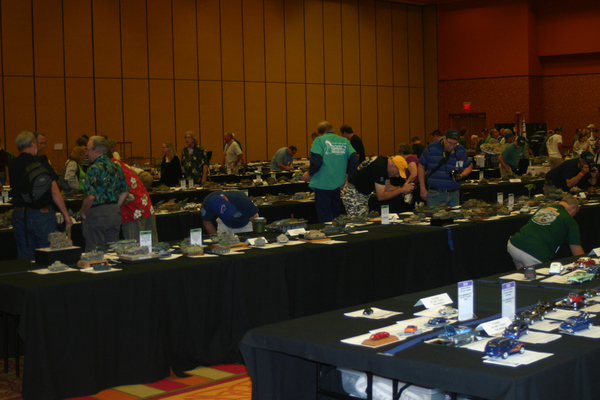 IPMS/USA 2017 Nationals, Day 3
I'll let the pictures do the talking (and sorry for the quality of some of the images, I tried to use the close-up setting on the camera without a tripod). We're on our way to having an even more successful IPMS/USA National Contest and Convention than when we held it in 2011, and that's saying something as that was a banner year for IPMS/USA. Initial estimates are at least 2000 models on the contest tables, but it's probably more. We'll have the final tally of all numbers at a later date.
My apologies also for not having a decent representation of the models on display. Today was a volunteer day for the club I belong to - the hosting club, IPMS/Fort Crook - and I was working throughout most of the day.
The level of detail on what is on the tables is outstanding. I didn't think it could get better from 2011 but it has. A lot of these models have to be seen to be believed. Wow!
From what I've heard, aside from a small few minor glitches, overall the contest has gone smoothly. I do believe we're in the best spot for this event and the attendance shows. Plus the weather turned out much better than it was just one day before the start! This past Tuesday the high temperature was 98 but after a front rolled through Wednesday, we're now down to a more comfortable lower-to-mid-80s. Nice!
Now, let the pictures do the talking...