Internet Modeler : Features : Special Reports
RSS News Feed
IPMS/USA Nationals 2011 - Day 3, Part 2
Saying there are a lot of vendors here at the 2011 IPMS/USA Nationals, in Omaha, is like saying there are a lot of cows in Nebraska. It's something that just "is" (and there's nothing better, in my opinion, then corn-fed, Nebraska beef - my apologies to the vegans reading this). Lots and lots of vendors. From the big-name companies (like Eduard, Revell, Stevens International, MRC, etc.) to the mid-size shops (UMM-USA, Roll Models, M&Models, Rare-Plane Detective, etc.) to the small one-person trying to off-load a stash, there is plenty here to satisfy one's model building hobby. Couple the plastic/resin companies with the "support" companies (airbrush companies like Grex, Iwata, Harder & Steenbeck and Badger) to those carrying nothing but books (Casemate, etc.) you have everything you could want for your hobby passion. This truly is the United States of America's (maybe the world's?) largest hobby shop.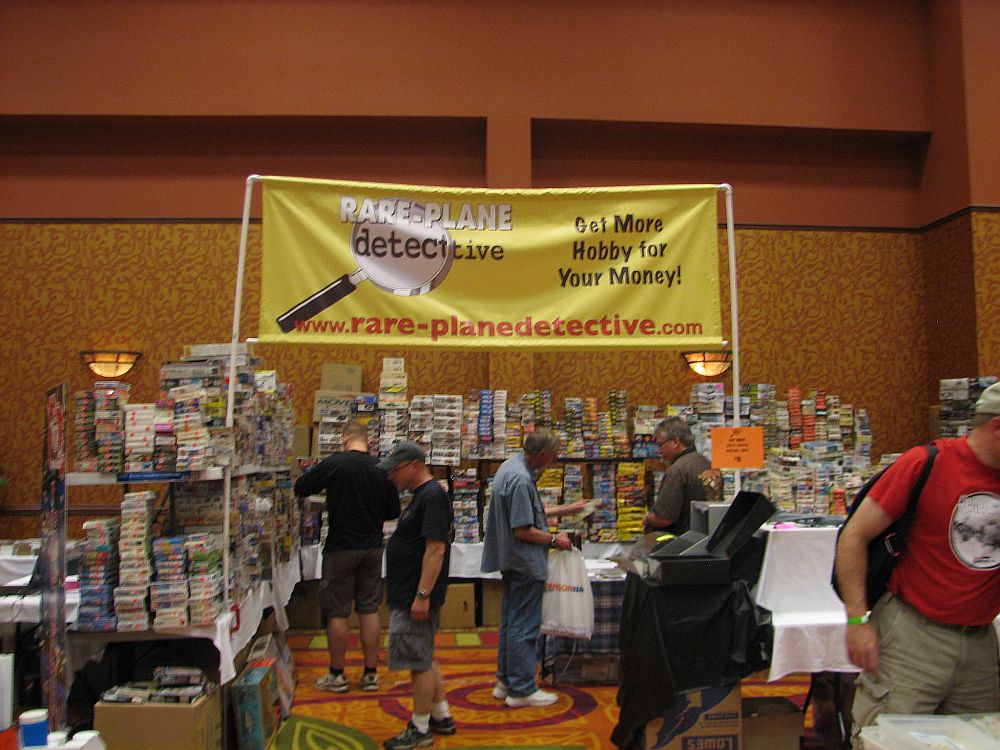 It was great meeting with old friends (John at UMM-USA, John at Roll Models, Vladimir at Eduard, etc.) as well as meeting new ones (Mark at Starfighter Decals, Jerry at Rare Plane Detective, Mike at Max Models, etc.) when it comes to companies that keep Internet Modeler (IM) going. It was also great meeting with old modeling friends (Steve, Kent, Curtiss, Ed, etc.) and meeting new ones (John, Rob, Jerry, etc.). I'm hoping that I was able to garner even more people to review for IM and keep our content current and interesting.
The official numbers aren't in yet, but a rumor floating around is that there were 2500 entries in the model contest. That's 2500 entries, not 2500 models. Remember earlier today I mentioned someone counted 2000 separate models, which were not entries but models on the tables. If we truly have 2500 entries than Omaha in 2011 could be one for the record books, even with the troubles we're having around us.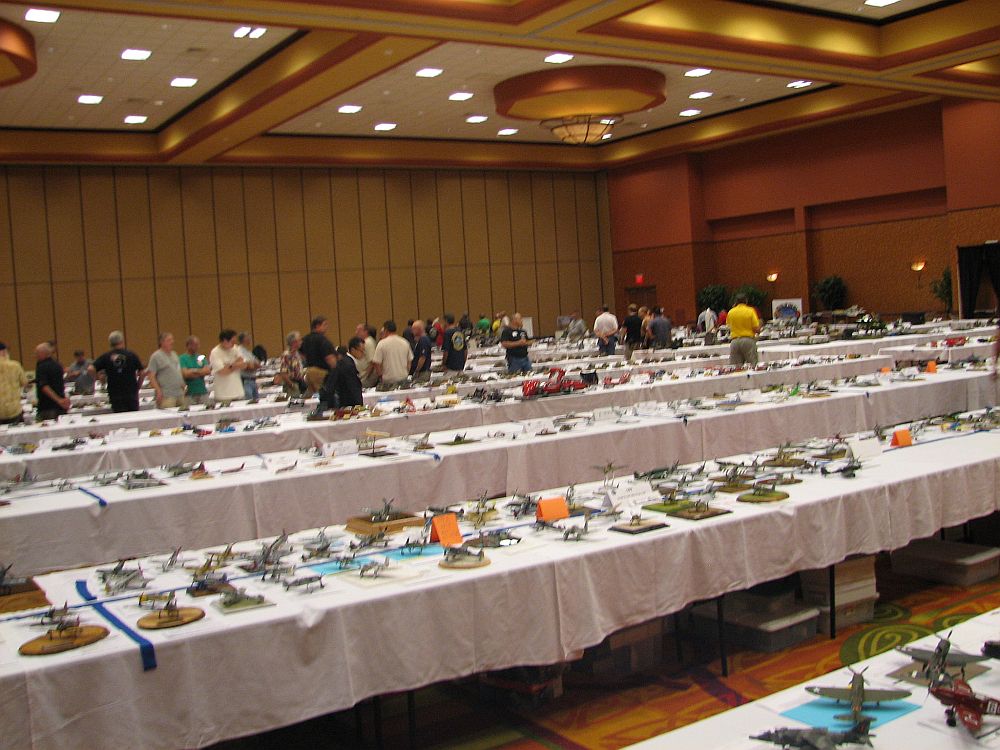 One thing I noticed in the model room. People like what's comfortable and that's more than evident by the model recently released that has gathered a lot of attention - and chatter on the 'web - by Tamiya. There are a lot of "comfortable" models entered, and not many that people aren't comfortable with. I also noticed that by what is going for "good prices" on the modeling tables. For example, I walked away with an Azur Arsenal VG 33/39 kit in 1/72 for four US bucks. A far cry from the twenty-or-so when first released.
The last photos I've posted are of the model room with the judges. The last of the non-judges are trickling out which means the model room is closed for tonight, and judging is occurring now. I'm definitely keeping my fingers crossed!